Intro
My detailed review of the Peat Miracle Revital Eye Cream by the Korean skincare brand Belif.
I've been wanting to tell you more about Belif, the most 'European' of the Korean skincare brands, for quite some time now! And I'm going to start with one of their most popular products for years, the Peat Miracle Revital Eye Cream.
I bet you didn't know Belif was a Korean brand the first time you saw it in your local Sephora!
And no wonder, Belif doesn't really look like a conventional K-Beauty skincare brand! Starting with its brand story, inspired by the formulas of a Scottish herbalist from the 19th century (I'll come back to this story below).
However, the formula of the eye contour cream we're going to discuss today is quite typically Korean! It looks like a great conventional Korean skincare product, with many natural ingredients in good place. In fact, it has been a bestseller in Korea for years.
Usually, conventional Korean skincare products use mainly natural ingredients inspired by traditional Asian medicine. But here, as you will see, there's a specific twist to the brand's story!
Let's take a closer look at this Belif Peat Miracle Revital Eye Cream! 😉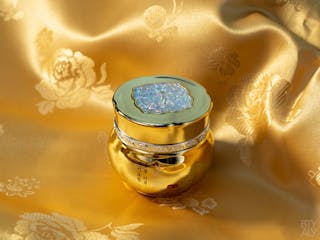 Skincare
Mini-review: Missha Misa Geum Sul Vitalizing Eye Cream
Today, let's continue to explore the wonderful world of hanbang, this cosmetic trend inspired by traditional Asian medicine with my mini-review of the Missha Misa Geum Sul Vitalizing Eye Cream!
Read more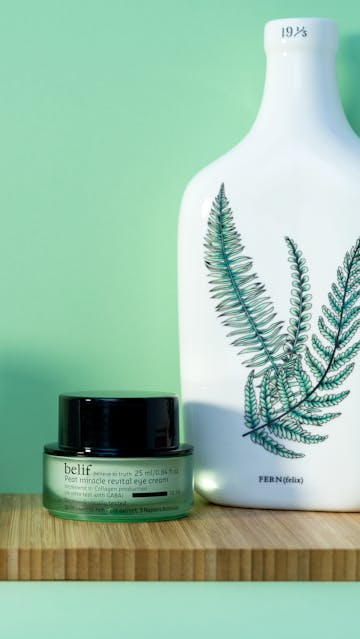 The Belif brand:
Surprisingly, the history of the skincare brand Belif began in the 19th century, in 1860 to be precise.
It's at this date that the legendary botanist and herbalist Duncan Napier opened his herbal clinic in Edinburgh, Scotland.
Lemme be clear, Duncan Napier didn't create a skincare brand to use in his clinic. In fact, 150 years later, the huge Korean group LG (yup, LG like the TVs), which was probably looking for a concept to create a new skincare brand, looked at Duncan Napier's formulas and decided to use them to create the skincare brand Belif.
As a result, Belif uses Duncan Napier's herbal and botanical plants blends in the formulation of its products. Of course, they are combined with all the technology of a cutting-edge Korean cosmetic laboratory from the 21st century, as you can imagine!
But the Belif brand prides itself on always emphasizing herbal ingredients in its formulas, and they also combine the knowledge of Duncan Napier to choose plant extracts from all over the world (and not only from Korea as is often the case with conventional Korean skincare brands).
Belif isn't claiming to be a "clean beauty" brand. They're a conventional skincare brand that uses natural plant extracts in their formulas.
Their most popular range around the world and the one that put the brand on the map is Aqua Bomb, based on hydration and which counts about fifteen different products (at least in Korea).
Peat Miracle is their second most popular range, and the Peat Miracle Revital Eye Cream is a best-seller since the brand's debut!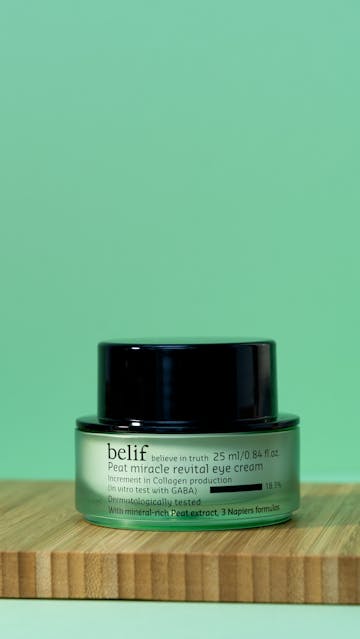 Belif Peat Miracle Revital Eye Cream, product presentation:
The Belif Peat Miracle Revital Eye Cream has been on my radar for years!
This eye cream is very well known among K-Beauty addicts, and is often compared to the cult ginseng cream from Sulwhasoo. Like the latter, it's indeed a nourishing and brightening eye cream rich in plant extracts and herbs.
However, unlike Sulwhasoo, which uses plants and herbs from traditional Asian medicine, Belif has focused on herbs from Finland for this formula.
And in reality, the herbs in this cream aren't really in their classic "state", since they are used here in the form of peat.
Peat is a substance derived from the fossilization of plants, which are decomposed by bacteria or fungi. Peat is generally found in swampy environments called peat bogs, where it forms over a very long period of time (several thousand years). Peat allows organic waste to remain in the mud for a long period of time, thanks to its antibacterial and antifungal properties. Similar to the principle of mummification, in short!
Although peat is not very appealing at first glance, it turns out to be a super interesting anti-aging ingredient, with antibacterial, antifungal, astringent and photo-protective properties if used on the skin. In particular, it contains several natural organic acids (aminobutyric, fulvic and humic acids) which are supposed to help to stimulate collagen production.
This Belif Peat Miracle Revital Eye Cream also contains Shea Butter and glycerin for skin comfort, and liquorice Extract for brightening the skin.
All this in very pleasing balm formula that literally melts on the skin and absorbs without leaving a greasy effect, just comfort.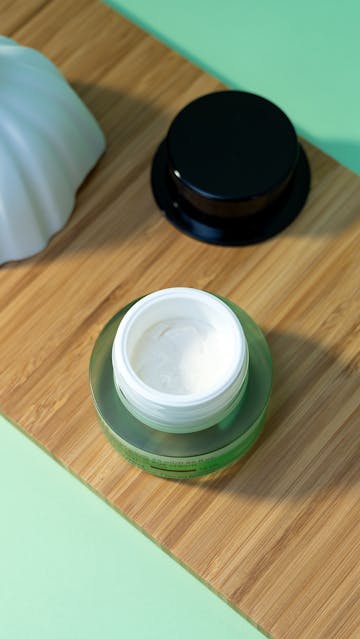 Belif Peat Miracle Revital Eye Cream, my experience:
I started using the Peat Miracle Revital Eye Cream a few months ago.
I wanted to try it because the brand claims results in comfort, wrinkles and radiance (= reduction of the dark appearance of dark circles), which are my main concerns in my eye contour area.
Well, let's be clear, I don't believe in miracles, I know that no product can correct my very deep dark circles. I've had them since I was a teenager, so, I'm used to them at this point! But a product that helps me lighten their color, I'll take it!
To be honest, I'm not sure that this cream has really helped in that regard; in my opinion, my retinol and vitamin C products are probably more effective than this product! But I can imagine it probably helps a little 😉
On the other hand, I really appreciate the comfort it gives me, I really need it right now because with the use of retinol, my eye contour is drier than usual!
Finally, a big plus, its quantity/price ratio. It's not cheap (51 euros) but the jar size is 25ml, so it lasts a while! I think it should last at least until this fall! 😉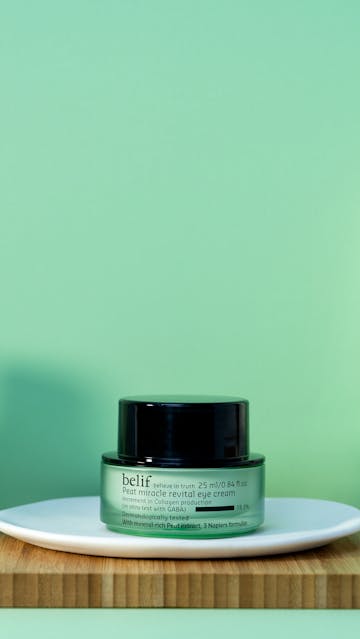 In conclusion:
I can see why this Belif eye cream is a bestseller!
It's a great moisturizing cream for mature skin (= that needs more comfort than younger skin), that does the job and is very enjoyable to use!
The Belif Peat Miracle Revital Eye Cream retails for $58 for 25ml.
Product Review in detail
Summary
Belif Peat Miracle Revital Eye Cream
"An eye treatment powered by antioxidant-rich peat extract and cutting-edge Korean skin care technology to increase skin elasticity, visibly smooth fine lines, and nourish."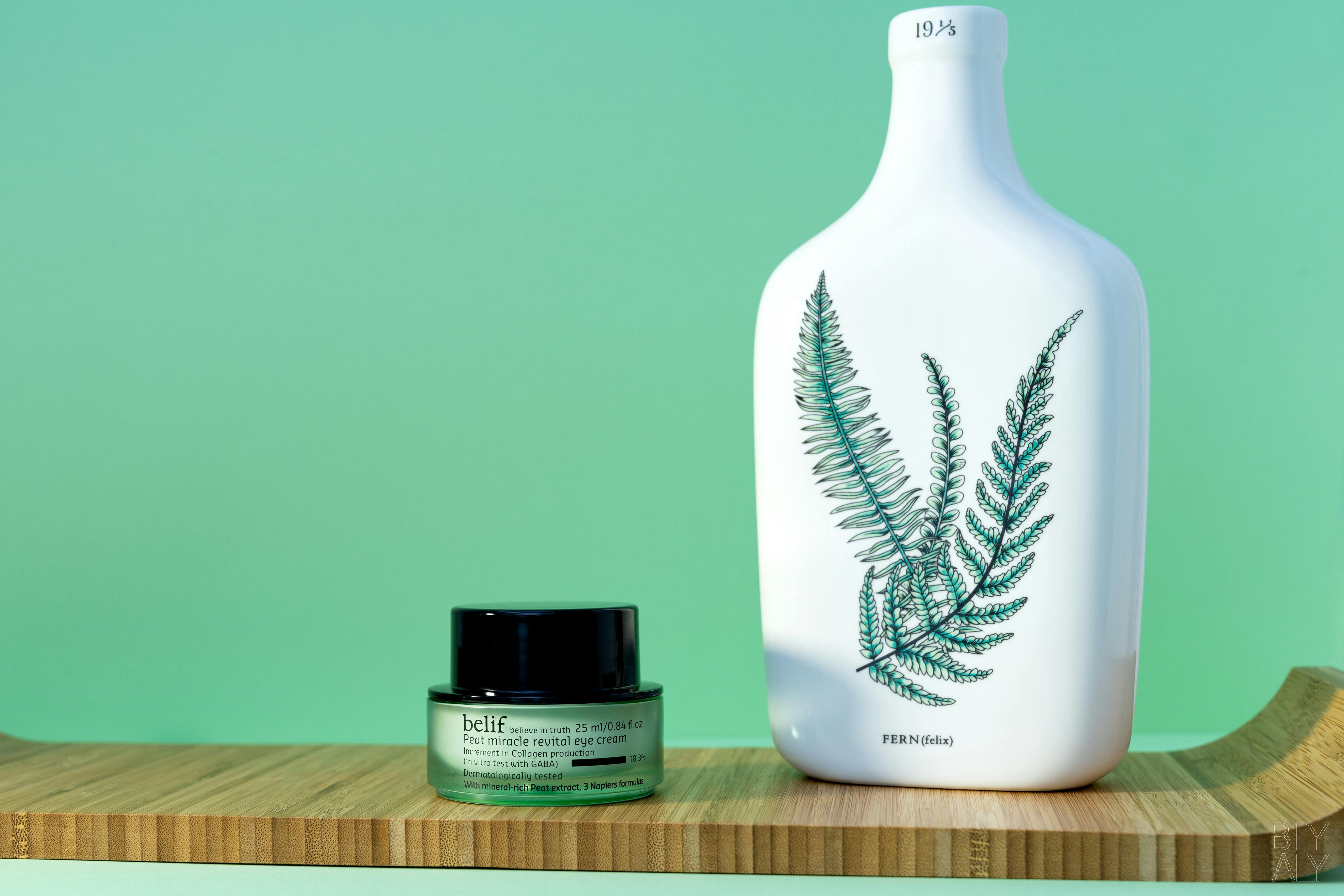 Recommendation
A
A good moisturizing eye cream!
Pros
- I love Belif packagings, I find their jars very elegant!
- the texture and scent are very pleasing to use,
- the long formula, loaded with skincare natural ingredients for the eye contour area (which can be an issue if you have allergic and intolerant skin, but I don't),
- the rich and comforting texture, quite balmy, and ideal for the evening (it doesn't make my eyes look puffy in the morning),
- the brightening effect on the color of my dark circles,
- the long-lasting moisturizing and nourishing effect,
- the quantity/price ratio: the jar will last an eternity (25ml for an eye contour, it's a lot!).
Cons
- it contains dyes, which I find quite useless in a skincare product,
- be careful if you don't like essential oils, there are some in the formula (I don't particularly mind them personally).
product name
Peat Miracle Revital Eye Cream
packaging
A pretty translucent green plastic jar with a black cap.
fragrance
Very fresh and aromatic.
texture
A rich balmy texture that doesn't leave the skin feeling greasy.
For Who
– dry, dehydrated skin,
– mature skin.
Concerns
– dryness,
– dehydration,
– wrinkles and fine lines,
– dark and/or coloured dark circles.
Method
I use it in the evening (but you can apply it twice a day if you want) at the end of my routine, just before my night face cream.
I take a tiny amount of product (the equivalent of a grain of rice) and I gently massage it onto my skin, from the inside to the outside of the eye contour, smoothing the skin very delicately (this area is fragile) and finishing with dabbing pressures. I always apply a little bit on my lip contour as well!
Key Ingredients
The list of ingredients is quite long and very rich in natural ingredients, such as:
– peat of herbs and plants from Northern Europe: anti-aging, antibacterial, anti-fungal, astringent and photo-protective. It contains some organic acids (aminobutyric, fulvic and humic acids) which are supposed to help to stimulate the production of collagen.
– nourishing Shea butter,
– moisturizing glycerin,
– soothing ingredients: calendula, oat extract, panthenol…
– lightening licorice root extract.
Ingredients
Water, Glycerin, Dipropylene Glycol, Cyclopentasiloxane, Caprylic/Capric Triglyceride, Glyceryl Stearate, Neopentyl Glycol Dicaprate, Hydrogenated Polydecene, 1,2-Hexanediol, Cetearyl Alcohol, Butyrospermum Parkii (Shea) Butter, Polyglyceryl-3 Methylglucose Distearate, C14-22 Alcohols, Portulaca Oleracea Extract, Biosaccharide Gum-1, Panthenol, PEG-100 Stearate, Peat Extract(0.5%), Euphrasia Officinalis Extract*, Glycyrrhiza Glabra (Licorice) Root Extract*, Achillea Millefolium Flower Extract*, Aesculus Hippocastanum (Horse Chestnut) Leaf Extract*, Rhodiola Rosea Root Extract*, Vaccinium Myrtillus Fruit Extract*, Equisetum Arvense Leaf Extract*, Alchemilla Vulgaris Leaf Extract**, Viola Tricolor Extract**, Rosa Damascena Flower Extract**, Spiraea Ulmaria Flower Extract**, Althaea Officinalis Root Extract**, Avena Sativa (Oat) Kernel Extract***, Calendula Officinalis Flower Extract***, Nepeta Cataria Extract***, Rubus Idaeus (Raspberry) Leaf Extract***, Baptisia Tinctoria Root Extract***, Stellaria Media (Chickweed) Extract***, Aminobutyric Acid, Jojoba Esters, Dimethicone, Sorbitan Stearate, C12-20 Alkyl Glucoside, Ammonium Acryloyldimethyltaurate/VP Copolymer, Acrylates/C10-30 Alkyl Acrylate Crosspolymer, Tromethamine, Mica, Titanium Dioxide, Iron Oxides(CI 77491), Trisodium EDTA, Fragrance+, Citronellol, Limonene, Geraniol , Linalool*.
**Napiers Moisture Formula. ***Napiers Original Formula. +Fragrances Of Natural Origin.
Ingredients not included
– alcohol,
– mineral oil.