Intro
In this post, I explain the principle of LED technology, tell you about the skin benefits and results you can expect. I also give you my tips for choosing a good LED mask and tell you about my experience with the CurrentBody Skin anti-aging LED mask.
I have been a phototherapy convert with my LED mask for a very long time! It's an effective technology for me, which helps me to maintain a nice glow and a clearer skin texture. But are all LED masks the same? After being loyal to my LG Pra.L mask for years, I tested the one that the brand CurrentBody Skin sent me about 4 months ago. I'm now ready to give you my thoughts!
Edit November 2022:
If you read this article in November 2022, Current Body juste gave me a discount code for the entire month of November, it's BTYCB and it'll give you 20% off Current Body's products, including this LED Mask 🙂
The reason I agreed to receive the CurrentBody Skin LED mask when the brand reached out to me was because it had been on my wish list for a while. I also knew that it would probably be interesting to my readers! I regularly get questions about it, so I thought it would be worth doing a detailed review here.
The design differs greatly from my LG Pra.L. LED mask. It's flexible, so it's easy to travel with, it has the advantage of being able to be positioned very close to the skin (which is a plus!) and in general, I would say that on paper, it seemed to be a very good quality device!
In short, for me, if after years of loyal service, my LG LED mask decided to break down, I thought that the Current Body one would probably be its replacement!
In this review, I will go into detail about the principle of the technology used by this device, the LED phototherapy. If you have already read my first article on the topic, you are probably already familiar with it!
My article is quite long and detailed, so feel free to go to the part that interests you the most thanks to the Jump To menu on the left of this intro, or at the top of the page if you are reading this on mobile. You can click on the title of the category you want to read and it will take you there directly.
If you have already read my first article on LED phototherapy, you'll probably find some repetition; that's normal, the technology being similar; I had to re-explain the same things 😉
In this article, I will introduce you to the CurrentBody Skin LED mask in detail and also tell you about my experience with it. Finally, I'll tell you how it compares to the LG Pra.L mask I've used until now! 🙂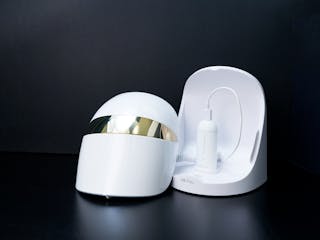 Skincare device
I tried an anti-aging LED face mask
In recent years, beauty skincare devices finally became more accessible. Having celebrated my 40th birthday last year, I thought it was probably the right time to try some and I started with an anti-aging LED mask. I'll share my experience in this article!
Read more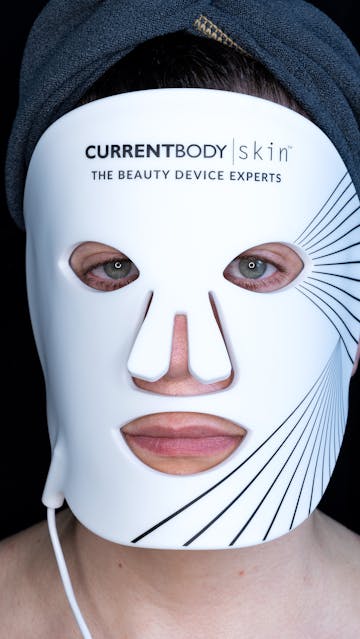 What is LED therapy (or photo-therapy):
The invention of LED (or Light Emitting Diode) has not only revolutionized the way we illuminate things, but it has also marked a turning point in the medical and aesthetic light therapy industry!
LED bulbs we use at home are not new to us. They consume little energy, don't create as much heat and last much longer than filament bulbs. But most people don't know that the light rays emitted by these LEDs also have anti-aging, lightening, calming and antibacterial properties on the skin.
NASA research with LED has shown that the light provided by these diodes has an effect on the skin repair process.
What this actually means, is that exposure to these rays can boost fibroblast activity (= the supporting fibers located in the deep layers of the skin) to promote collagen production and activate skin healing.
Note: NASA researched this technology in the 1980s as they were looking for a way to speed up the healing and repairing of astronaut skin tissues in space. Since then, there have been several other scientific studies conducted to demonstrate the impact of LEDs on the skin (some of which can be found here).
Depending on the wavelength and spectrum of these rays, you can have lights of various colors that have different advantages for the skin.
Indeed, light is composed of multiple photons and constitutes a mass of energy that moves and produces waves, the length of which is measured in nanometers (nm).
The light we're able to see is in the visible electromagnetic spectrum, i.e. between 400 and 700 nm. Each wavelength in this spectrum is related to a distinct color and effects that vary from each other. Further along the spectrum, there are infrared rays that have a wavelength of more than 700 nm. These are part of what is called invisible light.
The shorter the wavelength, the more superficial the effect on the skin. The longer the wavelength, the deeper the effect.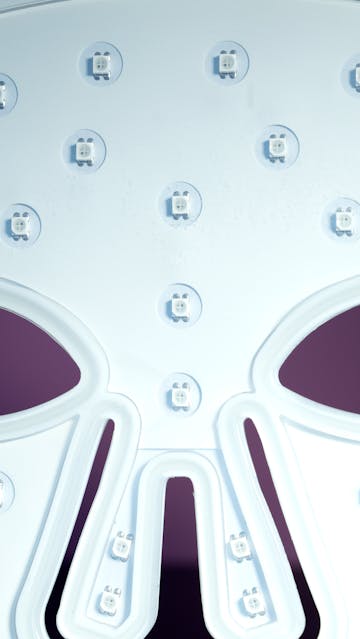 How LED light works and what are its benefits on the skin:
During LED therapy (or photo-therapy), the light waves caused by LED devices act deeply in the skin to trigger natural intracellular reactions.
The layers of the skin contain a lot of blood and water that can absorb these light waves. Each wavelength (and therefore each colour of light) has different beneficial effects on the skin.
The best known/ researched and most used in photo-modulation are red light, blue light and infrared rays.
Effects of red light (600-695 nm) on the skin:
It stimulates fibroblasts to promote collagen and elastin production and cell regeneration. It also boosts blood and lymphatic circulation (so it helps to reduce the redness).
Effects of infrared rays on the skin (800-1200 nm):
Infrared light regenerates the cells of the dermis and epidermis. It's used to regenerate the skin and accelerate the healing of skin lesions.
To sum up, with an LED mask that uses both red light and infrared technology, here are the effects on the skin you can expect:
. It helps to stimulate collagen to plump, lift and smooth fine lines and wrinkles.
. It gives the skin a glow, for a more youthful and even appearance.
. It helps to heal the skin, improve its texture and soothe inflammation.
. It helps to compensate for the negative effects of the sun and environmental stressors.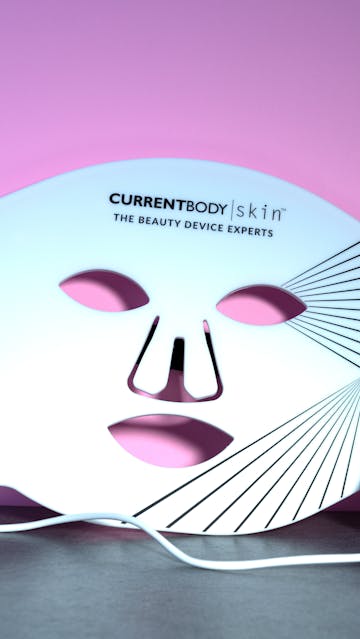 What are the contraindications of LED photo-therapy?
There is a risk of epilepsy if LEDs are used in pulsed light mode, and their use is not recommended in cases of photo-allergy, skin cancers, and thyroid problems. Pregnant or breastfeeding women should also avoid using it. Also beware of medical products or treatments that cause sensitivity to light.
If you have any doubts or if you're under medical treatment, you should obviously ask your doctor for advice before starting the treatment.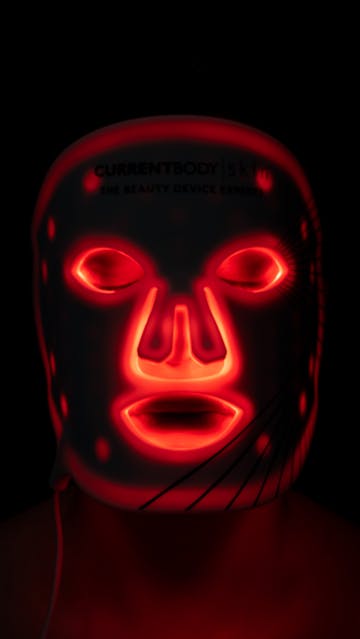 Professional treatments versus at-home devices:
Photo-modulation is therefore widely used by doctors, especially dermatologists, to treat and regenerate the skin.
How does a photo-modulation session take place in a medical office?
The patient sits or lies two or three centimeters from the LED-covered screen. Their face has been cleansed before. The session lasts from 10 to 30 minutes maximum. He or she may wear glasses as a precaution, knowing that red light doesn't affect the retina.
During the session, there is no pain, no warm feeling, it's described as a cold light treatment. There are no side effects either.
After the session, a slight and ephemeral sensation of heat may occur, especially if blue or infrared LEDs have been used during the session.
Usually, two sessions per week for 1 month are recommended for an anti-aging or acne effect. In any case, it's the doctor who will give the frequency of the sessions according to the skin of the patient.
At-home LED masks:
More and more brands are offering LED masks to use this technology at home.
If you had to compare the photo-modulation sessions with a professional with those done at home, it would be a bit like workout sessions done with a personal trainer and those done by yourself. Both are beneficial for you, that's for sure. But, generally, you don't get as intense treatment at home as with a pro.
However, LED mask brands insist that the benefits of these treatments are cumulative, which means that with very regular use (some brands recommend daily use), good results can still be achieved, if you're patient and aim for a long-term result.
The intensity of the LEDs in these masks is indeed lower than those of the pro devices and the number of LEDs present on the device also less.
But it's true that at-home LED masks are definitely very practical. You can use them whenever you want, in the comfort of your own home. No need to travel, and in the long term, it's also a better value for money!
And since they can be used more often and their effects are cumulative, you can reasonably expect good results with regular use.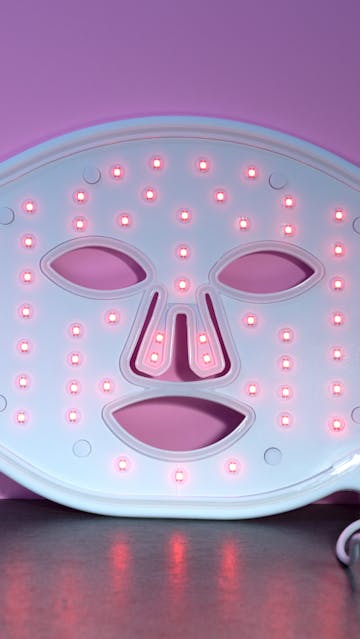 How to choose a good LED mask?
Let's talk about the important points to consider when deciding which LED mask to buy.
Before choosing an LED mask, I strongly advise you to do a lot of research because it's a very specific technology. Personally, I spent a lot of time on forums, reading reviews on blogs etc..
At the beginning, I had a lot of questions about the quality and the price of the over the counter masks… I saw some masks that were either overpriced or very cheap. And the ones that are worthwhile are usually in between. An LED mask at $50 is probably a bit dodgy. But you don't need to spend $2500 to find something very effective! You can find very good ones between $300 and $600, in general.
The lights I prefer in an LED mask for an anti-aging effect are the red (ideally with a wavelength of 633nm) and the infrared (ideally with a wavelength of 830nm). The wavelength is important in order to guarantee a better effectiveness of the light.
The number of LEDs present on the mask is important, a minimum is required to achieve good efficiency (at least 100). And their power or irradiance is also to be considered. It is often indicated by the manufacturers (or you can ask them too). It's measured in milliwatts per square centimeter (mW/cm2) and ideally, it's between 25 and 50 mW/cm2. (If you want more scientific explanations on the matter, don't ask me, really 😅 I just learned it all for myself, without really understanding because physics and I are not BFF lol I'll let you instead go read the excellent and very technical article by Vanessa from the blog Goals To Get Glowing on LED light)
Basically, a sufficiently powerful mask is also more interesting because it allows you to have a good efficiency in the treatment without having to use it for too long every day. A mask that is effective with a maximum use of 10 minutes, 3 to 5 times a week, is ideal for me!
Ideally, a good LED mask has eye protection for safety. And personally, I prefer NOT to have to plug it in somewhere, for more mobility. And if it has a way to make it fit better on my head like a strap for example, that's perfect!
Depending on the design, you can choose between flat and flexible LED masks, made of silicone or more rigid ones that are placed on the face. I like both, although I have to admit that I like the practicality of the soft masks which are easier to store and can be slipped into a suitcase very easily too.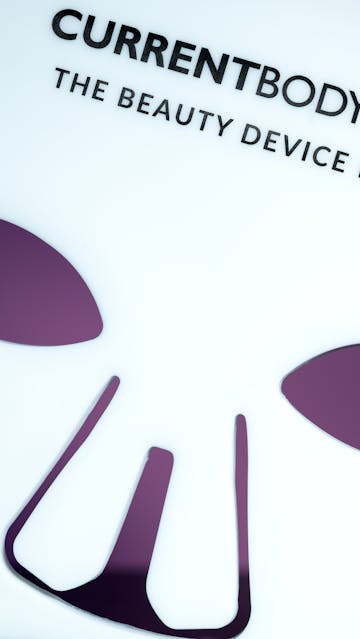 CurrentBody Skin LED mask, product presentation:
CurrentBody Skin's LED mask was manufactured by a British company, i-Smart Developments ltd. This company has launched 7 LED masks that are quite similar in design and functionality (Omnilux Contour, Light Salon Boost Mask, PRIORI Unveiled, FaceLITE, Goddess Express, SkinLite and CurrentBody Skin's).
CurrentBody Skin's LED mask is made of silicone, so it's soft and flexible, which makes it a rather comfortable mask that fits the contours of the face quite well. But it's also practical (to store and to travel with). Some important advice however: its material tends to attract dust, so I always store it in the dust bag provided with it to keep it clean.
It includes 112 LEDs and uses 2 types of light, red light (56 bulbs at 633nm) and infrared light (56 bulbs at 830nm). These are the ideal wavelengths for this type of device 😉
Its irradiance/power is 30 mW/cm2 (which makes it powerful enough to be effective).
The brand claims an effect on skin brightnening, pore size reduction, soothing of redness and sensitivity, skin density (with a boosting effect on collagen production) and an overall anti-wrinkle and anti-sagging effect.
The session programmed on the mask is 10 minutes per day, which I find quite convenient to fit into my schedule. The brand recommends doing between 3 and 5 sessions per week (max 1 session per day).
Unfortunately, it doesn't include an eye protection, which I would have preferred for better comfort during use. The light from the LEDs is quite bright and it can be quite dazzling. I would like to try to find small soft glasses to protect my eyes but still allow me to see (I am still looking for them at the moment).
The mask is attached to a small remote that allows you to use it. It includes a light guide that shows the battery level, and an on/off button. I usually tuck the remote and its wire into my hair bun, using the mask's velcro strap to keep my hands free during my session, and it's more convenient that way 😉
It comes with a dust bag to protect it (I intend to travel with it!). It charges with a USB cord, and I charge it once every 10 days or so.
The CurrentBody Skin LED mask retails between $260 and $400 (depending on the time of the year), and it's covered by a 2-year warranty.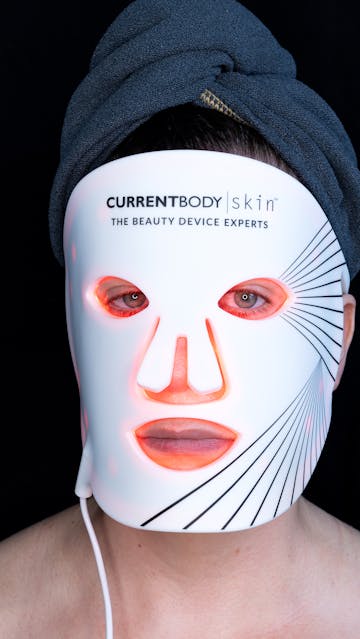 CurrentBody Skin LED mask, how to use:
I use CurrentBody LED mask every day in the morning after cleansing, rinsing and drying my face. For maximum effectiveness, the brand actually recommends using it with clean skin. If I have some available, I sometimes use a green tea-based essence because apparently it would optimize the results of the LED light, but most of the time I do it on bare skin.
I prefer to use it in the morning because it's more convenient for me in my routine, but I could totally use it at night instead. It doesn't matter for the effectiveness 😉
Ideally, it's recommended to lie down during the session but I'll admit I rarely do that. I usually take the opportunity to apply my body cream, get dressed, make my breakfast etc… The mask holds very well on my face, so I can stay active while I use it.
During the session, I feel nothing, no heat. The light is quite dazzling on the other hand, so it's not very practical if you need to see clearly, but for basic gestures, it's fine.
I use it every day, I know it's a bit more than the brand recommends but I got used to it and it's been part of my morning skincare routine for over 4 months now.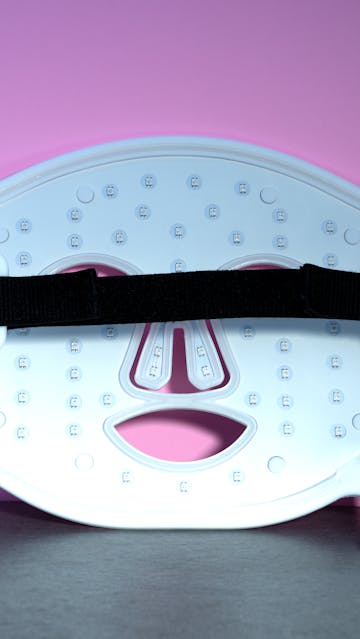 CurrentBody Skin LED mask, my experience:
I have been using a LED mask in my routine for over 3 years now. I've had my LG mask since late 2018, and have used it very regularly since my purchase. I started using the CurrentBody Skin LED mask about 4 months ago.
So to be honest, I wasn't really expecting any more results than I had already gotten with my first mask. I just wanted to see if it made a difference on my skin (knowing that I already knew that the two masks were equal in terms of quality and power).
I personally use an LED mask for a preventative anti-aging effect, but also to improve my skin's texture, give me a glow and soothe my sensitivity when I have it. I don't really have any noticeable wrinkles yet, so it's hard for me to measure the effect on that.
Well, I can confirm that the CurrentBody LED mask has maintained the good results I got from my LG mask 👍
Results that can be seen mostly in the glow of my complexion and my skin texture, which is more refined and even, as well as a reduction in irritation and blemishes.
I know that these are not huge expectations in terms of results and that the change on my skin is not the most obvious, but if you hope for a miracle effect with this type of accessory, you may be disappointed!
I've been taking care of my skin very well, for a long time, and I know that it also influences the "subtlety" of the result on me. On other people, it's very possible that the results could be more obvious! Especially on people with more wrinkles than me 🙂
But in short, I will say that adding an LED mask to my routine is a real plus for me. It's a true worthwhile investment for my skin, which already got me great results and will also help me in the future, I'm convinced.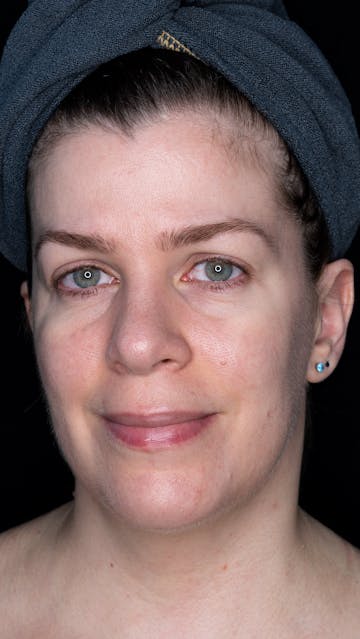 In short, a brief recap:
Who is it for?
For those who wish to improve the texture of their skin, and smooth out fine lines and wrinkles.
For those who want to brighten their skin, and also to have a more even skin tone, or even to reduce their hyper-pigmentation.
For those who have sensitive, irritable skin, with redness and blemishes, and who want to improve its healing function.
How to use it?
3 to 5 times a week, on clean and dry skin (it can be used after using skincare products, but I prefer to do it on bare skin or just after I applied a green tea essence).
You place the mask on our face and allow the treatment to proceed for 10 minutes. You can go about your business or lie down to rest, as you wish.
After the treatment, you just remove the mask and clean your device (I use alcohol), and you can then resume your usual skincare routine.
How long does it take?
10 minutes. Treatments should be done 3 to 5 times a week.
Is it easy to use?
Yes, it couldn't be easier! You place it on your face, turn it on and it works 👍
Is it painful?
No, on the contrary. You don't feel anything at all, not even heat.
Is the skin irritated after the treatment?
On the contrary, these LEDs are rather soothing for the skin.
How long does it take to see results?
The results are subtle but very much there. With this technology, I noticed a glow and a clearer, smoother, and more even skin after 1 to 2 months of very regular use. From now on, I just maintain my good results.
Of course, I insist on the fact that you have to continue to use the device regularly to keep these results. If you stop, you lose the benefits and you have to start all over again (it's like working out 😉 ).
How much is it?
The CurrentBody Skin LED mask retails between $260 and $400 (depending on the time of the year), and it's covered by a 2-year warranty.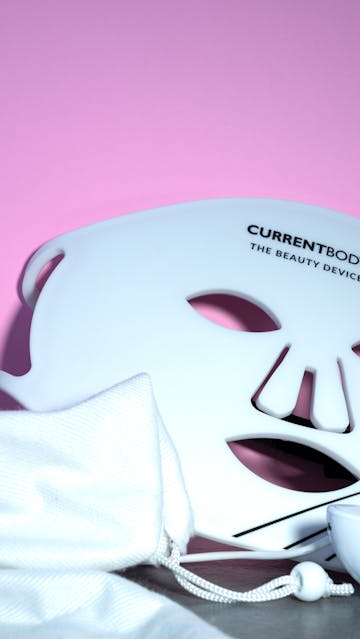 In conclusion:
My experience with this LED mask has been quite positive! It's easy to use and quite comfortable to wear.
The only thing I have to complain about it is that it doesn't have eye protection like my LG mask. But it's also more convenient to store and carry than the latter. You win some, you lose some, I guess😉
I say it every time I do skin device articles, but it's worth reiterating: I see this mask more as a boost in addition to my skincare routine. For me, it doesn't replace it, nor do I think it can replace a cosmetic procedure. The result will not be the same.
On the other hand, I do think it's interesting as a preventive tool, and it fits in well with my approach to skincare. For me, it's much easier to preserve the youthfulness of your skin by protecting it with the right products and stimulating it with different treatments than to repair it once it's too late!
Finally, I think it's a treatment that you need to do on a regular basis to optimize the results. I'm a pretty disciplined person when it comes to things I care about (like skincare!), and I don't mind spending 10 minutes every day on helping my complexion to look good, but I know it's not always possible for everybody.
This LED mask is clearly an investment, I'm not going to deny it, but CurrentBody does promotions very often, so you can easily buy it cheaper than its original price.
Edit November 2022:
If you read this article in November 2022, Current Body just gave me a discount code for the entire month of November, it's BTYCB and it'll give you 20% off Current Body's products, including this LED mask (my affiliate link is just below).
The CurrentBody Skin LED mask retails between $260 and $400 (depending on the time of the year), and it's covered by a 2-year warranty.