Yes, I'm introducing a new concept over here! I finally decided to use my Memo articles category, which I left aside a bit unfairly. So today, let's chat about sponsored campaigns on social media!
If you follow me on my personal Instagram account, the topics I'm going to talk about in this new Memo category won't be entirely foreign to you! I tend to use my Instagram stories as a sort of diary, where I share my thoughts and comments about things I observe in the beauty world (but not only!).
The advantage of doing it here too is that I guess not everyone follows me on my Instagram account, so it may interest you, my readers, too. And then, hopefully, I'll have had time to "mature" these thoughts and observations a bit by writing them here in this post (I can't make any promises, but I can try!).
So without further ado, today let's talk about…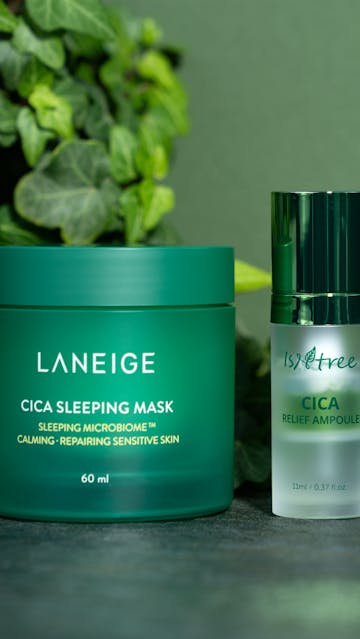 The sponsored campaigns of some skincare brands on social media:
I follow a lot of English-speaking K-Beauty influencers on social media, whether it's on YouTube or Instagram. And I must admit that lately, I feel like the products they talk about are always the same.
Well, let's be honest, this impression is not new. We know that the content of beauty influencers is (precisely) very much influenced by the brands' release schedule, it's part of the communication game!
But if we add to that the massive sponsored campaigns, it only confirms my feeling that I always see the same products everywhere…
My example of the moment: the brand Skin 1004 and its Madagascar Centella Asiatica range. It's quite simple, I see this brand everywhere on social media at the moment and the posts that mention it are very often sponsored.
I did the test with the YouTube search filters to confirm that I wasn't imagining things. I entered the name "Skin 1004 Madagascar Centella Asiatica" in the search bar and specified "last month" in the filters. The result is quite striking! See for yourself: YouTube search Skin 1004
It's complicated to do the same search on Instagram, but I'm sure the brand has positioned their products on there as well. I've been seeing them a lot lately among the influencers I follow as well…
I must admit that as a user of social media, these type of very "aggressive" campaigns in a very short time frame usually puts me off a product.
I know it's a complicated balance for brands. I understand they want to be visible on social media. But IMO, it's always better when it appears as organic.
When this visibility is "forced" as with these large-scale sponsored campaigns, I tend to think that it's not really a good sign if the brand needs to make so much hype to get people talking about their products.
Well, I guess I also say that because I don't have a very high opinion of the brand to begin with… It's not a brand I discovered with this campaign, I've been hearing about it for a few years already. And the products always gave me the impression of being quite "basic".
Digging a little deeper, and talking to people who work in the cosmetics industry, it turns out that my intuition was probably not wrong. The brand apparently used a not-so-well-known white label company to make their formulas (it's not uncommon in the industry, but some of these ODM companies are better known for the quality of their formulas and others for their competitive prices, I guess 😉 ).
So the formulas don't seem extremely original or very innovative. Which doesn't mean they're bad products! But clearly, they're not really "unique", and in my opinion, you can find more interesting options out there.
Well, that being said, keep in mind that this is only my opinion, and I haven't tried the products of this brand, so it's more a feeling than anything else 😉
But by discussing it with my followers on Instagram, this observation led to other discussions and comments. And I also wondered how I, as an "influencer*", fit into all this.
(*:I still hate that word so much, but let's just say it's pretty meaningful and everyone understands it nowadays)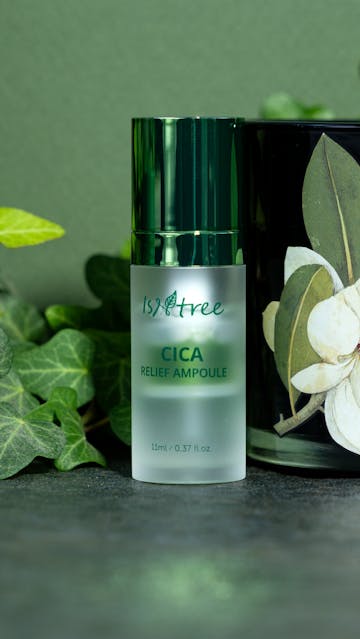 How do I fit into these "influence" campaigns:
After I talked about it on Instagram, some subscribers told me that the example of the Skin 1004 sponsored campaign was definitely not unique at all, and that many brands were doing this kind of campaign from time to time on social media.
As for the results, these campaigns tend to put off most of my subscribers, but others told me that they were rather curious to know more about the products, and that it made them want to try them. In any case, everyone agreed it depended a lot on the influencer who was talking about the products…
As for me, I have to admit that because of my activity, I feel like I'm also part of these campaigns sometimes, and therefore of the "hype" that can result from it.
However, I never do paid collaborations with brands (you might have noticed?) and also, I try, as much as possible, not to participate in the big campaigns I can spot online.
Sometimes I don't realize that the product in question is very visible on social media because I don't necessarily follow those who talk about it, but when I see a product is super "loud", I try to let the hype die a little.
As a general rule, I prefer to talk about a product on my own schedule, anyway. I know it can be frustrating for some people because when an interesting product is released, you usually want a review right away, but I like to take my time with my product reviews.
It's also the advantage of staying independent from brands. I can make those kinds of choices and talk about the products I'm interested in when I decide to 😉
It's not necessarily the most profitable choice for me, that's for sure, but personally, it's the one that suits me the best for now.
I'd love for this post category to also be a space for discussions with you, if you're interested! So feel free to tell me what you think in the comments 🙂