Intro
K-beauty is rich, complex and very innovative. Stereotypes and preconceptions are alive and well, but Korean cosmetics are slowly finding their way into the limelight outside of Asia. It was about time!
A cliché maybe, but ever since I was a little girl, I've always been a true Beauty addict. K-Beauty (= Korean Beauty) is definitely not news to me but if I'm honest, until quite recently I just observed it from afar. Sure, I've noticed the interesting trends and products but it was all a bit too "kawaii" (= cute in Japanese) for my taste. Or so I thought!
I must admit, as recently as last year, I would have been surprised, to hear that 'Made in Korea' skincare was a sign of quality, or that South Korea was at the epicenter of cosmetic innovation. I would not have expected to be using as many South Korean products with so much enthusiasm!
Of course, before really digging into K-Beauty, I'd used a BB cream and also tried one or two sheet masks but all this avalanche of cute and funny packagings didn't seem all that serious to me, nor adapted to my needs, especially for skincare.

I'm nearly 40 years old, I like sophisticated and effective skincare products and I didn't believe I could find these features in a cream with a packaging of a cute kawaii panda-shaped pot! (NB: I know that the word kawaii is Japanese and not Korean but in the mind of many Westerners, this word is strongly associated with the image of K-Beauty, often described as "Kawaii Beauty ").
However, in several of my favorite skincare blogs (mostly British and American) I was starting to see more and more references to South Korean cosmetics. And they weren't referring to the funny and cute gimmicky products which Western, and especially French markets seem to use to represent them!
Just go to the K-Beauty section in any French or Emirati Sephora and you'll quickly see that the focus is clearly on cute "kawaii" packaging brands, the "easy" and cheap products to buy, like banana-shaped hand creams or cherry-scented lip balms.
But as I realized during my trip to Seoul last Fall, the Korean beauty market embodies far more sophisticated and technical cosmetics. Certainly far more than the K-Beauty's selection of the European distributors would lead you to believe (it's the same in the Middle East, the Sephora K-Beauty section in Dubai is very similar to the French Sephora one). Based on this selection of products, you could easily think that Korean beauty products are mainly aimed at a young, trendy clientele looking for fun and cute products to try. Where the brand isn't important, with gimmicky products, made for impulse purchases.
However, all these cute Korean products are actually just the tip of the iceberg. The reality of K-beauty is indeed much more complex and rich than the one we can see in these caricature K-Beauty sections, meanwhile, stereotypes are still alive and kicking…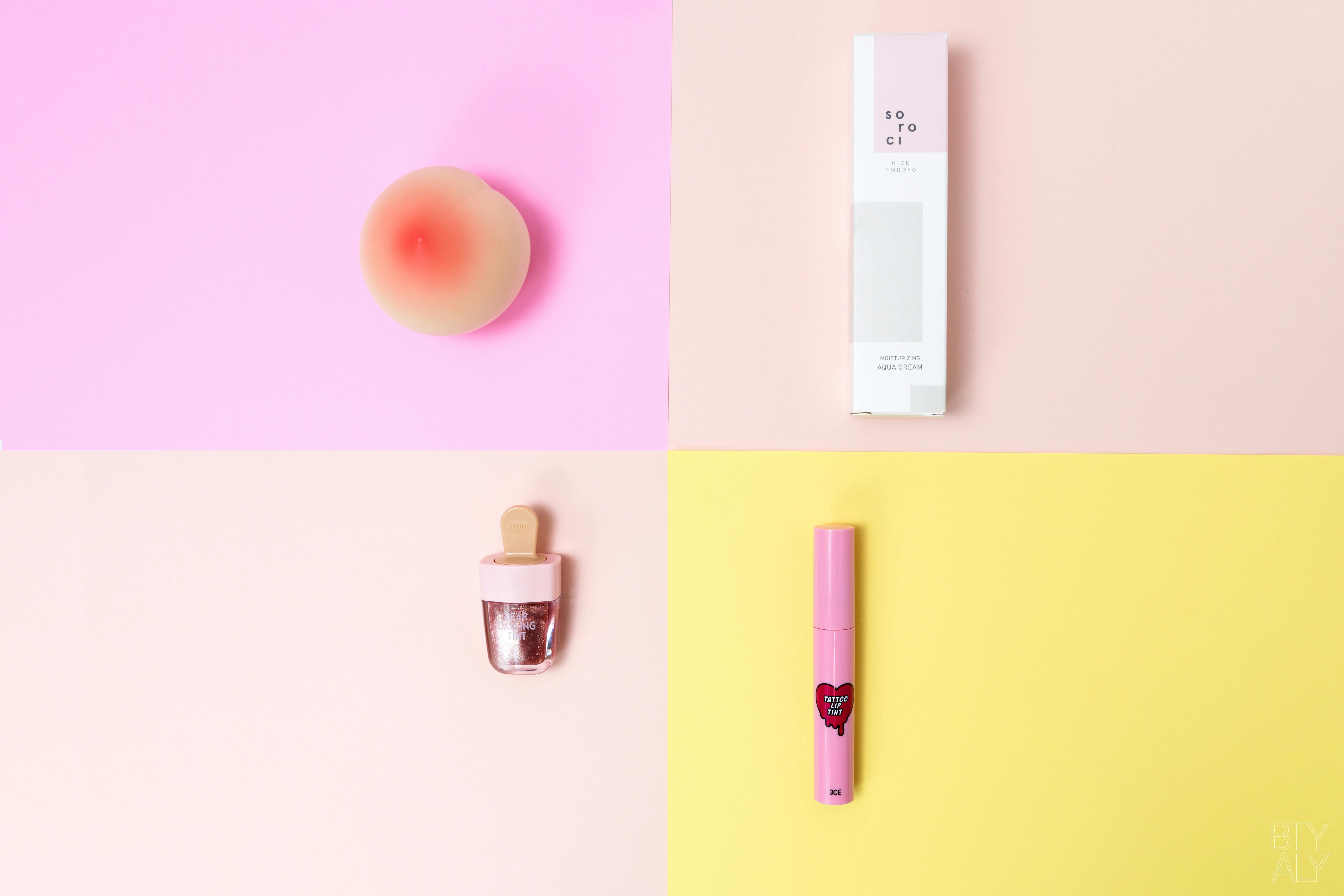 The distorting mirror of common beliefs:
Western beauty customers can get confused by Korean cosmetics for many reasons over and above the cute factor.
The label 'Made in Korea' is not yet the same type of guarantee of quality in the spirit of the Westerners, like 'Made in Japan' can be […]
Skincare
Do you need an essence?
Recently, and probably thanks to the influence of Asian beauty, a new type of product appeared on most skincare addicts radar: essences. Like a kind of "beauty water" or "liquid skincare", an essence is a hybrid liquid product that is a cross between a toner and a serum. Can it replace them or do you have to add it to them? I'll tell you everything you want to know about essences!
Read more
First, some Korean beauty products are not very well known in our countries (for example, essences, ampoules, sheet masks) and the layering skincare routine in itself is perceived by many as quite complex. There are so many different products, and the skincare routine can be overwhelming, especially for the average Western cosmetics customer. The typical approach to beauty in the West is usually much more minimalist. European and American consumers love multi-tasking products. Help me reduce the time spent in the bathroom rather than the opposite. It's not a coincidence if the only Korean product that has had a smashing success so far in the West has been the BB Cream, a multitasking cream (skincare, makeup, and sunscreen in one product)!
The ingredients used in Korean cosmetics are often considered too "exotic". Western consumers are confused at first when they see the unusual ingredients used in K-Beauty skincare products: snail slime, bee venom, mushrooms, fermented roots… Without the context you may think you're looking at the list of ingredients from a magic potion rather than beauty products!
Western consumers sometimes fear the addition of "whitening" ingredients. In beauty, the vocabulary matters, and the same products will sell better in Western markets with the word "brightening" or even "for hyperpigmentation". The ingredients are usually the same but the Western clientele is not particularly fond of the milky white / alabaster skin esthetic that the Koreans love.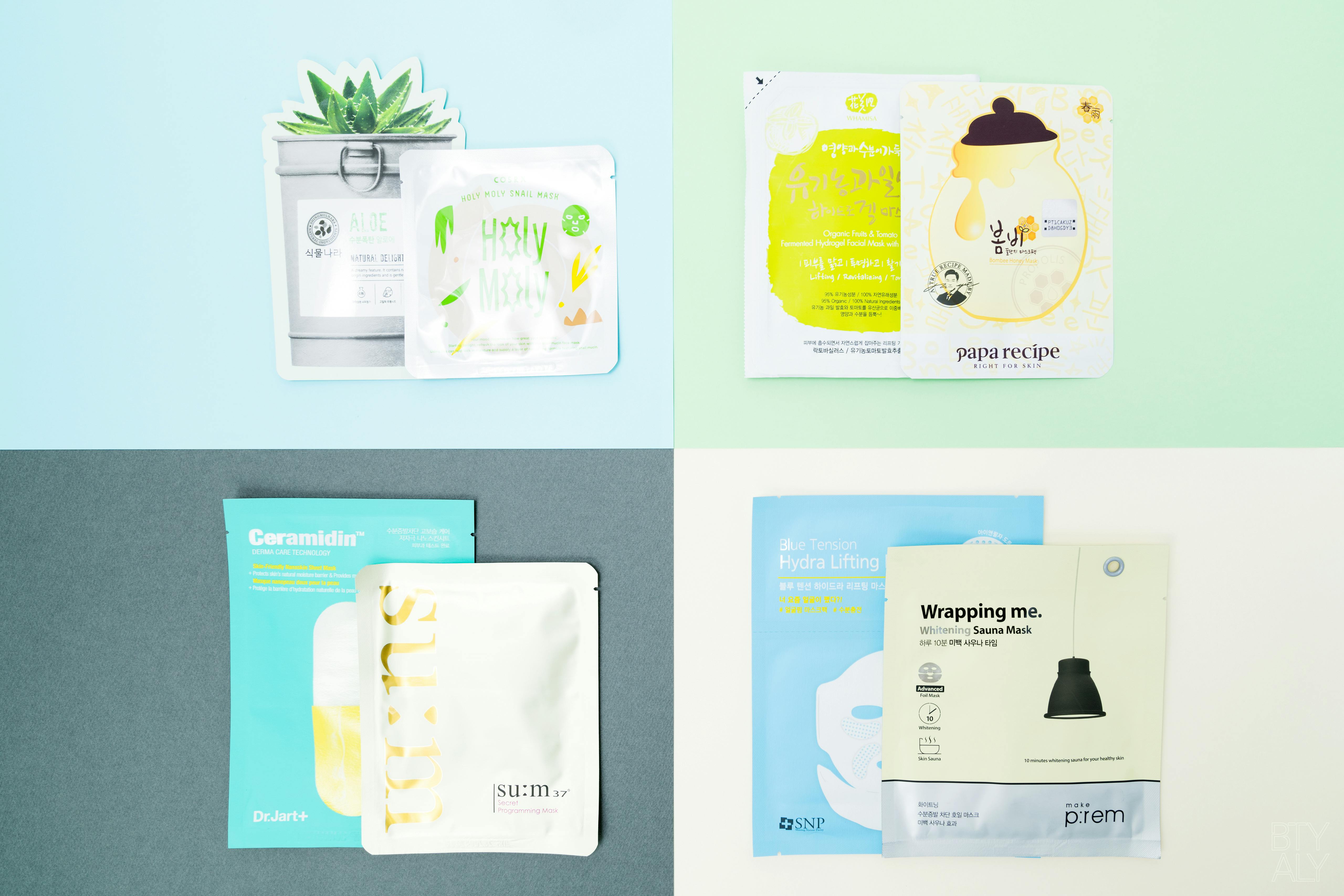 In addition to this, Korean brands themselves through their own advertising and marketing strategies have often reinforced this misconception in their quest to establish themselves in the Western markets:
In the West, Korean brands aren't necessarily recognized for their strong identity as a brand. There are several reasons behind this. Stores which distribute them, tend to highlight the bestseller products rather than the brand itself. For Tony Moly, for example, apple or cherry lip balms or their fun banana hand creams are well known, but not many people know that the brand also sells more sophisticated Ginseng anti-aging products that are quite popular in Korea. As a result, for customers, it's quite complicated to understand the overall concept of these brands and also to feel a connection with the brand. Customer loyalty for Korean brands is tricky in these conditions. Having just a small selection of their products, which only partially represents the brand and often distorts the real identity of the brand.
The "famous faces" used by Korean brands to be their image are relatively unknown outside of Asia. The K-drama actress (= Korean soap operas) Jun Ji-hyun is a beauty icon in South Korea. Her endorsement of a product can result in said product being completely out of stock. Just mentioning the name of a lipstick has resulted in it being out of stock all over Asia for months. She's also the face of several Asian beauty brands. But she's quite unknown in Europe, the Middle East or the United States (unless you're a fan of K-dramas). At the same time, the reverse is true and the faces of L'Oreal in France or the US are difficult to "export" to Asia for the same reasons. This is rarely a successful communication strategy for products being distributed worldwide.
Finally, there are of course the good old clichés, with, first and foremost, the fear of poor quality, caused by the bad reputation of Asian products in general in the West. I've often heard people assume (wrongly) that most Asian products are counterfeit, that the production conditions are unreliable, that the regulations are less strict than in Europe or the US… The label 'Made in Korea' is not yet the same type of guarantee of quality in the spirit of the Westerners, like 'Made in Japan' can be, for example.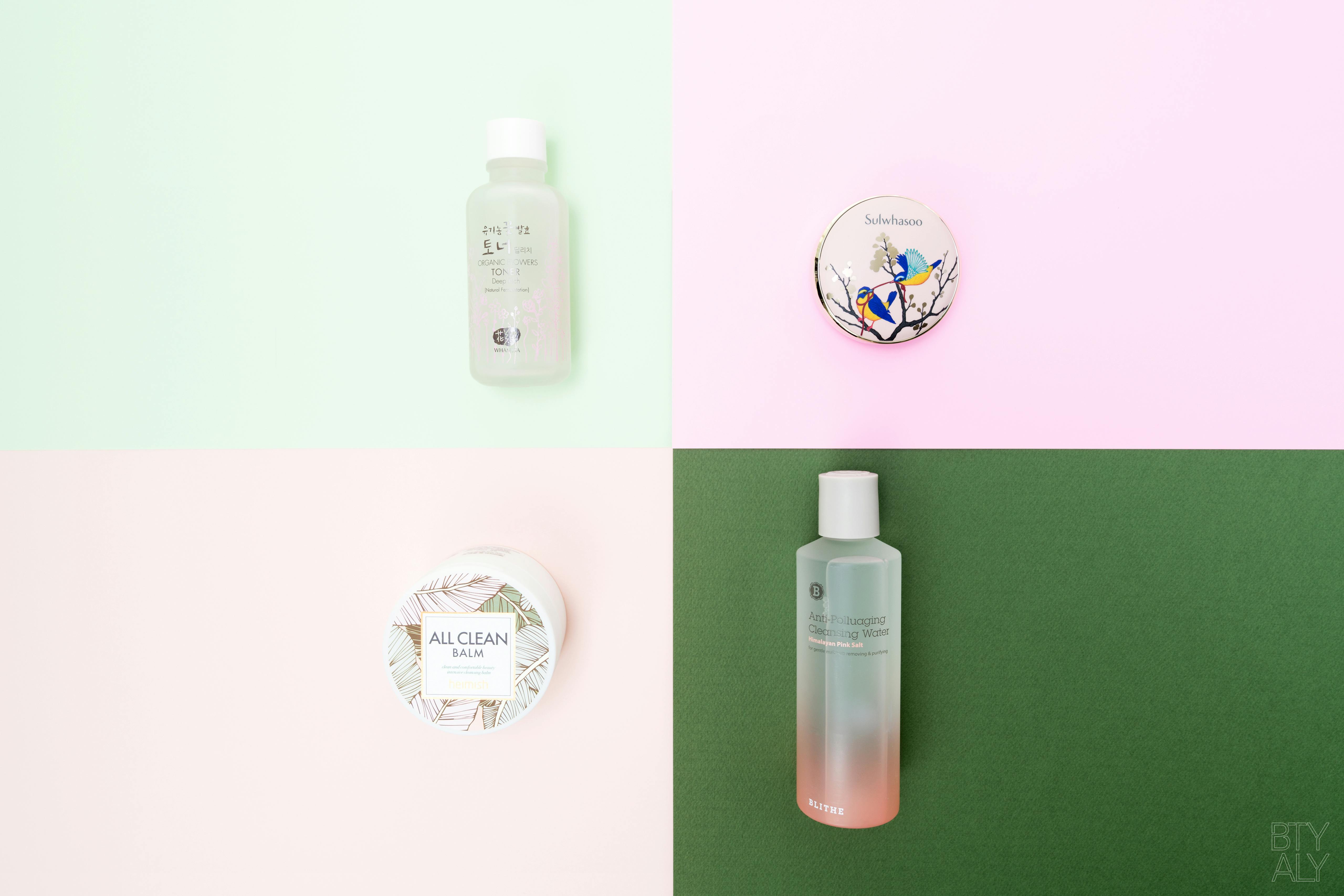 At the cutting edge of cosmetics:
Looking closer, the reality of the beauty business in South Korea is quite different. Koreans are indeed very fond of cosmetics. Korean men are actually the biggest consumers of skincare products in the world. As a result, more and more Korean brands are coming out with non-gendered skincare/makeup products because the demand for unisex beauty products is very strong (like the Korean brand Cosrx and its brand new cushion foundation, with a very neutral black and gray packaging).
Korean consumers are also well "educated" about their skin, and the best ways to take care of your skin.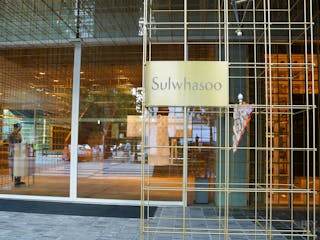 Travel
Sulwhasoo flagship store, Seoul South Korea
During my trip to Seoul last September, I was lucky enough to visit this architectural gem that is the sublime flagship store of the very prestigious Korean skincare brand Sulwhasoo. Today, let me introduce you to Sulwhasoo, a true flagship of the Korean cosmetic industry. I will also tell you more about the wonderful "shopping experience" I tried out in this beautiful place.
Read more
Beauty in Korea is the perfect combination of centuries-old knowledge of ingredients (ginseng, green tea, fermented ingredients …) and the latest cosmetic innovations: a match made in heaven! Korean laboratories are indeed the most innovative of all at the moment. Many Western brands are very well aware of that and come to produce some of their products in Korea, especially those they want to introduce as groundbreaking products because the cosmetic technology available in Korea is considered to be more than 10 years ahead of the rest of the world.
I'm thinking for example of Sisley and their new cream, the Baume-en-eau à la Rose Noire, which uses a technology called Water-Drop, and allows this balmy texture cream to turn into some very fine water drops (as its name suggests) when you apply it on the skin. This technology has been available in Korea for several years already and has been used in many brands such as Dr Jart, for example.
Some Korean cosmetic brands have been around for over 50 years and have a prestigious reputation throughout Asia, like the gorgeous brand Sulwhasoo. To put this in context, Sulwhasoo products are usually gifted to VIPs, first ladies and women heads of states visiting South Korea to praise the merits of Korean cosmetics.
It's, therefore, wrong to think that all Korean brands are new and trendy and prone to disappear after only a few years in the store.
However, it's true that the number of cosmetic brands has literally exploded in Korea in the recent years: 5 years ago, there were 1200 brands in Korea and in 2017, there are nearly 10,000 (source: Fat Mascara podcast). The Korean beauty market is extremely dynamic.
Innovation and creativity are key success factors for these companies as they launch on average 20 to 30 new products per year (on average, Western cosmetic brands release around 10 to 20 per year). The Research and Development budget of South Korean brands is significant. Amorepacific, a huge conglomerate of Korean beauty brands, a bit like L'Oreal or Estée Lauder, last year spent nearly $100 million in R & D (source: Beautytap).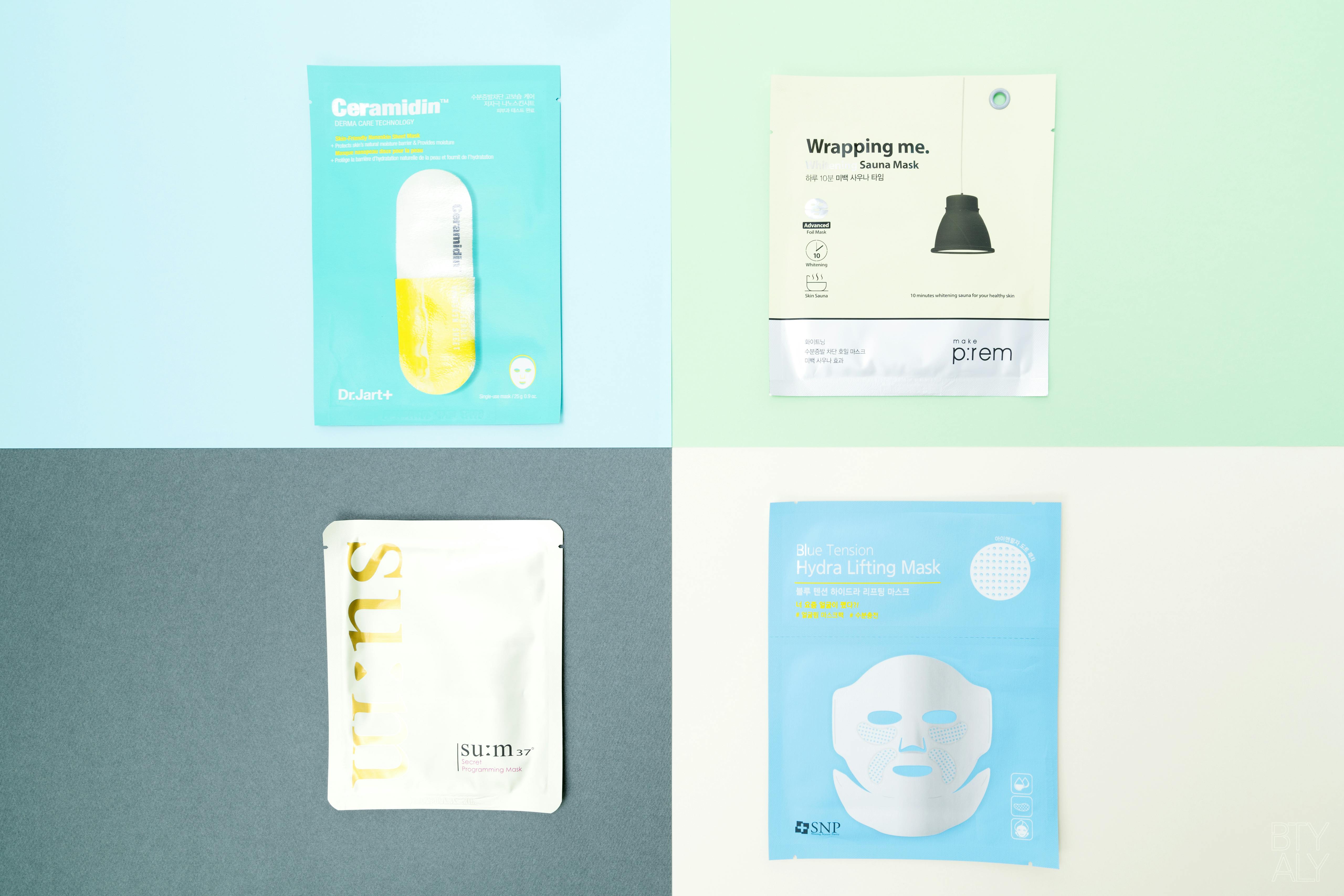 Koreans are a very demanding and educated beauty clientele and if a product is gimmicky, it won't survive in the extremely competitive world of the Korean beauty market. Most Western brands know it very well and come to test their products with this very picky clientele. If a beauty product passes the test and is successful in the difficult to impress Korean market, it's highly likely it will please the rest of the world (source: Fat Mascara podcast).
The technique of layering, which consists in the application of several products on top of each other, in layers (as the name suggests), is certainly not something the average Western beauty consumer is used to doing. When you understand the rules, it's not as eccentric and excessive as you may think. It's a very good method to maintain the optimum hydration of the skin and ensure a deep moisturizing action. In fact, layering products with liquid textures allow a much deeper hydration of the skin than one layer of thick cream that will stay on the surface.
It's a technique that many beauty addicts know and have been using for years (without necessarily naming it) because it has proven itself to be very efficient and gives excellent results.
In the press outside of Asia, journalists looking for clickbait headlines still speak of super long Korean routines with 10 or 15 steps, but the reality of layering in South Korea is much more pragmatic. Most Korean women have far simpler routines with 4 or 5 products. But these products are always very well chosen, with the right ingredients and tailored to the needs of their skin.
Last but not least, Koreans are well aware that UV protection is the most effective anti-aging step. I really wish that everybody would be inspired because the sun is recognized as the main source of photo-aging. During my trip to Seoul last September, I loved to see how so many Koreans sought for shade at all costs when they were outside and I even saw large umbrellas at the crossroads of the big street crossings, set up there to create shadow while waiting to cross. Korean people, and Asian people, in general, protect themselves a lot from the sun all year round to preserve the youth and health of their skin.
Such a cultural difference with France for example where sunscreen products are still associated with the beach and sun-bathing. The daily protection against UV, all year-round, is not yet standard practice (but some brands are starting to introduce sunscreen products that aren't pushing the beach type colors. Like for example, the French brand Bioderma and its skin perfector SPF30 as well as its mist SPF30 Hydrabio, products designed for daily use and in the city.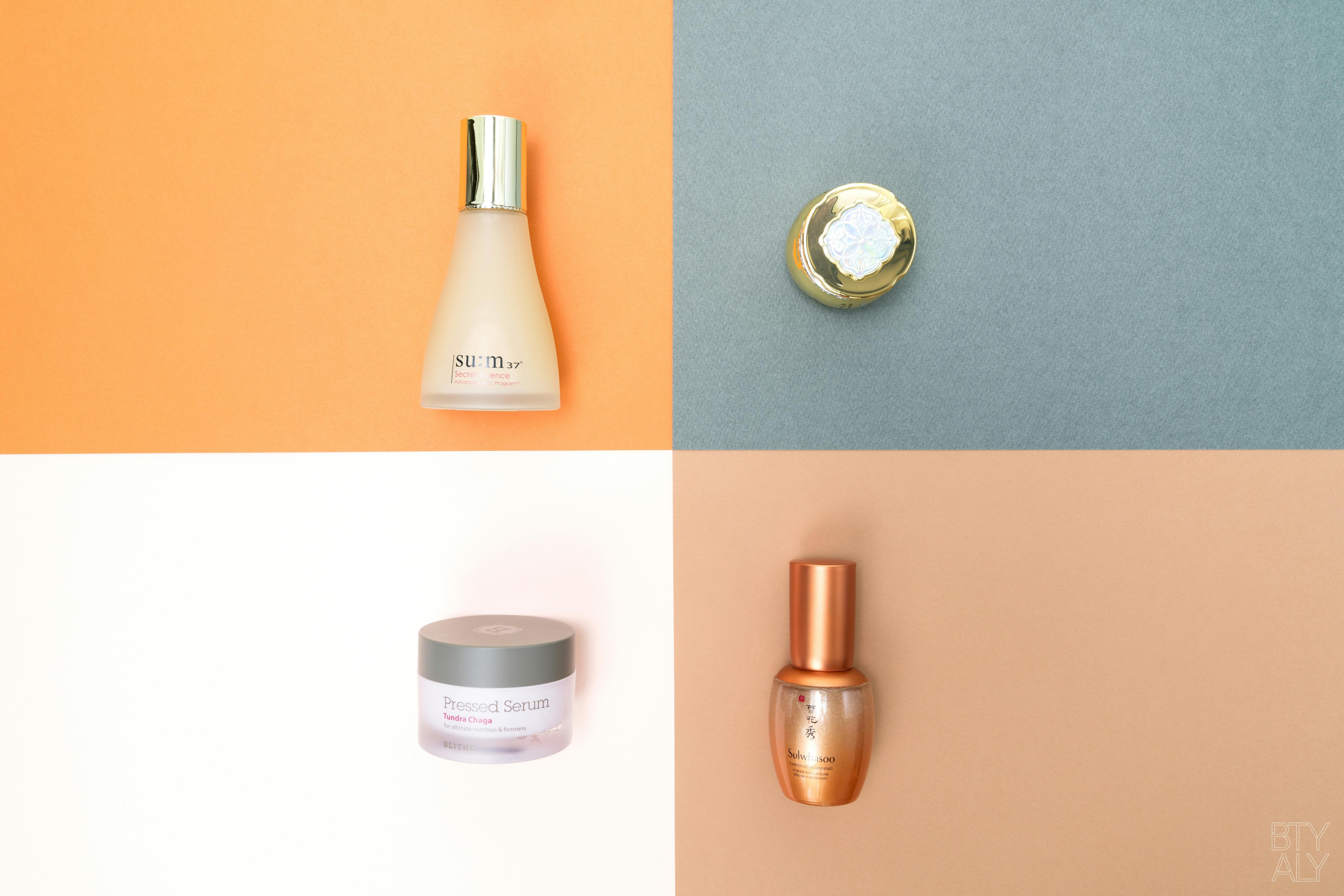 The bright future of K-Beauty:
Korea is now more inclined to export its renowned beauty expertise beyond Asia, but that hasn't always been the case. Korea's main customer for cosmetics has been its neighbor, China for a very long time. Around the spring of 2017, China banned the export of Korean cosmetics to "punish" South Korea, as a result of a military decision taken by the South Korean government (notably the deployment of a defense system against missiles called THAAD), to which China is firmly opposed. The situation has since settled down between the two countries, but Korea knows that it can no longer depend on just one single country for the export of its products in these unstable times and that the Korean Beauty industry's export strategy needs to open up and adapt to other markets.
Naturally, the first step of this opening was towards the United States, with which Korea has always had strong strategic, commercial and political ties. The presence of a strong Korean-American community in the US has of course helped with this process. Korean immigration in the United States is even the third largest in the country (after Mexicans and Filipinos). (Edit 16/11/2023: apparently, I was probably wrong here, check the comments for more information in the matter!)
As a result, K-Beauty has quickly become an integral part of the US cosmetics landscape. There has been a real shift in the perception of Korean cosmetics among American consumers in recent years. Considered initially with a bit of skepticism ("A snail slime product? Say whaat, did you say that was French or Korean!?"), Korean beauty products are now distributed much more widely and are almost becoming common beauty products in the United States, easier to find, and in almost any American drugstore.
This desire to establish themselves in the Western market has also pushed the Korean beauty brands to adapt their offer. For example, their famous "whitening" products are described instead as "brightening" products or made to help even out the pigmentation of the skin. The treatment of hyperpigmentation is also a common demand in the Western hemisphere where, as we have seen, sun protection is not taken seriously enough or something people do regularly. Dark spots are indeed one of the consequences of too much sun exposure.
Another consequence of the desire to adapt to the Western market: the range of colors of the Korean makeup products is getting wider (it was about time!). In Korea, the choice of shades is often very limited. Usually, there are only two shades, light with yellow undertones and light with pink undertones. But in the United States, a makeup brand wouldn't expect a decent launch of a foundation with only two colors. These days, the notion of inclusivity in makeup is everywhere and it's so refreshing! Inclusivity is the principle of addressing different skin tones in its makeup range, not only white skins. I'm thinking for example of Fenty Beauty, Rihanna's makeup brand which launched with 40 shades of foundation. It made quite a strong impression in the makeup world, in a good way!
So when Amorepacific decided to launch its two popular brands on the American market, Innisfree and Laneige, their color range had been completely redesigned and the two brands now offer a color palette much more suitable to the diverse skin tones of American consumers.
On the other hand, more and more Korean brands are establishing themselves in the US market as brands with a comprehensive product range, and they're no longer focusing on their bestsellers like in the past (it's still the case for certain brands though, as you can see in some drugstores like Target, CVS etc). Indeed, you still see a lot of K-Beauty shops in American stores with a selection of "hero-products" but some of the key brands have made the choice to open branches in the United States and distribute a substantial part of their catalog (brands like Belif, Dr Jart,and several other brands from the Amorepacific group). Their marketing and advertising campaigns are bespoke for the US, by American based teams. The brands that choose this strategy stand out more and more from the "K-Beauty shops" and in some cases launch their range of products without even mentioning to consumers that they're from Korea. This is the case with the brand Dr Jart, for example, with its very handy brand name because few people know that it's a Korean brand, and imagine it is an American medical brand. There's also the example of the luxury cosmetic brand Sulwhasoo, that launched in the Nordstrom department store with most of its catalog, and without being relegated to the "K -Beauty " department.
Communication-wise, all of these Korean cosmetics brands and their distributors are increasingly using their best advocates, K-Beauty bloggers. They're often asked to spread the word and talk to consumers (for example, the K-Beauty blogger pioneer 50 shades of snail works as a beauty editor for the online store of K-Beauty Beautytap). Many online shops that specialize in K-Beauty actually produce informative videos and an editorial / blog sections on their sites to "educate" the consumers about these new routines and products. Bloggers are considered experts and even consultants that brands don't hesitate to collaborate with, to improve their content. The former K-Beauty e-shop Memebox (one of the first in the US) even decided to stop selling products and to focus on information for K-Beauty consumers, aiming to be a kind of Tripadvisor of K-Beauty.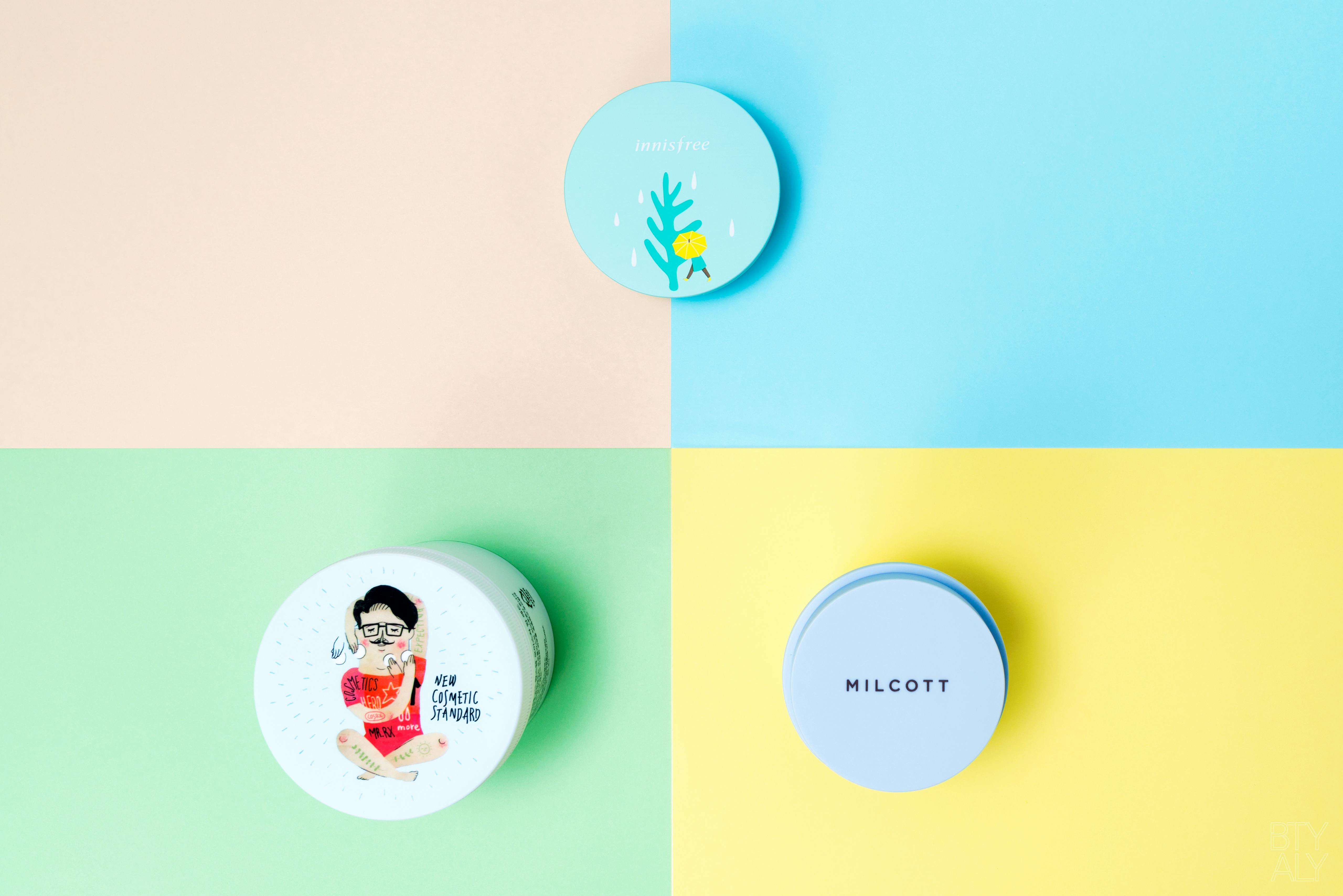 Is it possible that this approach in the American market, more open to K-Beauty, can spread to the rest of the world?
Of course, the situation in North America is quite specific for a lot of reasons. First of all, there's the strong Asian community among the population, with a better understanding of K-Beauty, especially if it's popularized by Asian-American influencers like YouTubers Hey Claire, Jen Clothesencounter, Chriselle Lim etc).
In addition, the beauty market in the US is massive and always looking for new services & products. It's an extremely dynamic market and K-Beauty offers something that is both new, different, and exciting for consumers, eager to discover new things.
Many American beauty trends influence the rest of the world and usually spread very quickly. It's therefore very likely that you'll see more and more Korean cosmetic brands in other markets such as Europe or the Middle East.
In conclusion:
K-Beauty is so much more than a panda-shaped packaging. It's a rich and complete cosmetic offer, hiding many different facets.
The fun and cool aspect was mainly the only one visible in the past, easy to understand and use. But Korean Beauty also includes several beauty brands with a strong identity, heritage and totally able to appeal to a demanding Western clientele.
The more technical side of K-Beauty is only just starting to get proper visibility outside of Asia and the consumers discovering it will hopefully understand that K-Beauty goes far beyond that cute packaging. To express itself fully, however, the complexity and richness of their identity needs to be presented and explained in the right way to neophyte consumers. Let's hope the comprehensive approaches used by the luxury K-beauty brands will inspire the budding K-beauty brands of tomorrow.
At the moment, most of South Korea's commercial efforts to export its cosmetics have been focused on the United States, but Europe is clearly the next big milestone. The Korean group Amorepacific chose Paris for the opening of the first European corner of their prestigious brand Sulwhasoo. The brand is now under the beautiful dome of the Galeries Lafayette Hausmann in Paris, a highly strategic location in the European beauty world. This department store is a beautiful showcase and it's probably only the beginning of the rise for such prestigious K-Beauty groups and brands in Europe!