Intro
Discover my mini-review of an effective and affordable product: the Supple Preparation Facial Toner, a moisturizing essence from the Korean skincare brand Dear, Klairs.
Today, let's talk about an essential Korean essence: Dear, Klairs Supple Preparation Facial Toner. Because since discovering this category of super moisturizing products, I now intend to try them all!
It took me a little while to get interested in Klairs Supple Preparation Facial Toner Moisturizing Essence.

The brand was on my radar though, it has the reputation of using simple, common sense formulas which are also effective. Usually, it's definitely my thing!

Maybe it was also out of loyalty to my beloved Hada Labo lotion, which has been in my routine for over 2 years now.

If I had to compare them, the Klairs essence is a bit like the hip cousin of the Hada Labo lotion. Effective too, but with a sexier formula (all these great skincare ingredients are really appealing, aren't they? 😉 ).

So when I saw it in a shop in Thailand, I couldn't resist and I added it to my arsenal of essences to try!

I've been using it for several months now and I'm ready to give my verdict!
Skincare
Do you need an essence?
Recently, and probably thanks to the influence of Asian beauty, a new type of product appeared on most skincare addicts radar: essences. Like a kind of "beauty water" or "liquid skincare", an essence is a hybrid liquid product that is a cross between a toner and a serum. Can it replace them or do you have to add it to them? I'll tell you everything you want to know about essences!
Read more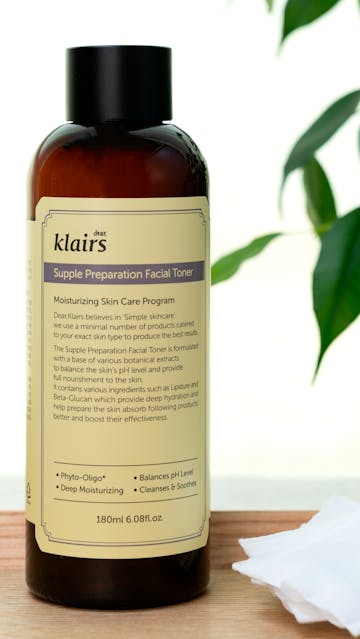 Mini-review:
Dear, Klairs is a Korean skincare brand that offers simple, minimalist, eco-friendly products with mostly natural formulas. They're also cruelty-free.
You could describe the brand as "clean" because the formulas are free of alcohol, parabens, dyes, and synthetic fragrances. The brand aims to be for everyone, including those with sensitive skin and even acne-prone skin.
Klairs has been very popular for years, and the Supple Preparation Facial Toner moisturizing essence is certainly the product that people love the most.
It's one of these hydrating essences, with a gel-like texture, very typical in the Asian market, that you can apply as a pre-care, before your serum and moisturizing cream.
It's basically suitable for everyone, regardless of age and skin type. For me, it's one of these no-brainer products that everybody can try and appreciate easily!
Its main action is hydration but its formula is also full of good skincare ingredients with soothing, anti-aging, brightening benefits… It's a very complete product.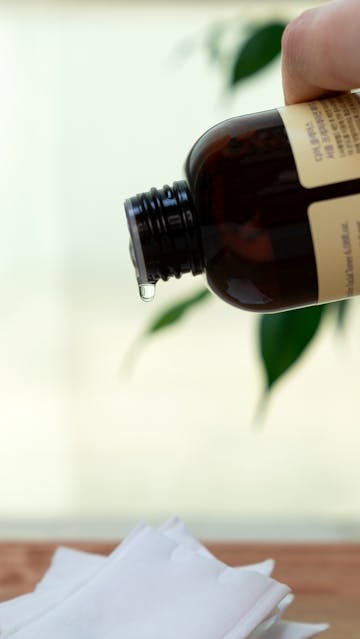 I've been using it for almost 4 months (I'm halfway through) and I really like its moisturizing and plumping effect on my skin. It's also very lightweight.
I also love that there is no stickiness because it's quite common in these kind of formulas, and I'm definitely not a fan! And its fresh smell is also very nice!
In short, I wouldn't say that the Supple Preparation Facial Toner has completely replaced the Hada Labo lotion I still adore, but I think I can alternate between the two without any issues! A girl needs to have options, am I right? 😉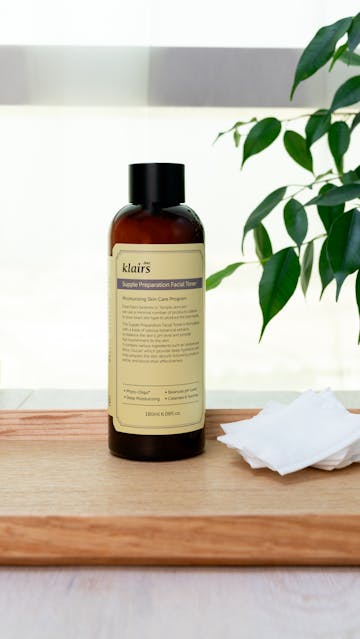 In conclusion:
The Klairs Supple Preparation Facial Toner is a great discovery, and it made me want to try more Klairs products! I may have already purchased a peptide serum, a soothing cream, and a sunscreen, so keep you eyes peeled! 😉
The Klairs Supple Preparation Facial Toner retails between $19 and $22 for 180 ml depending on the retailers (I added a link at the top and bottom of the page).
Product Review in detail
Summary
Dear, Klairs Supple Preparation Facial Toner
"The Klairs Supple Preparation Facial Toner is a non-irritating toner that rejuvenates and restores hydration to the skin. It balances the skin's pH level and improves the effectiveness of the entire skin regime. Consisting of various plant extracts and soothing ingredients for calming, it provides full hydration deep within the skin."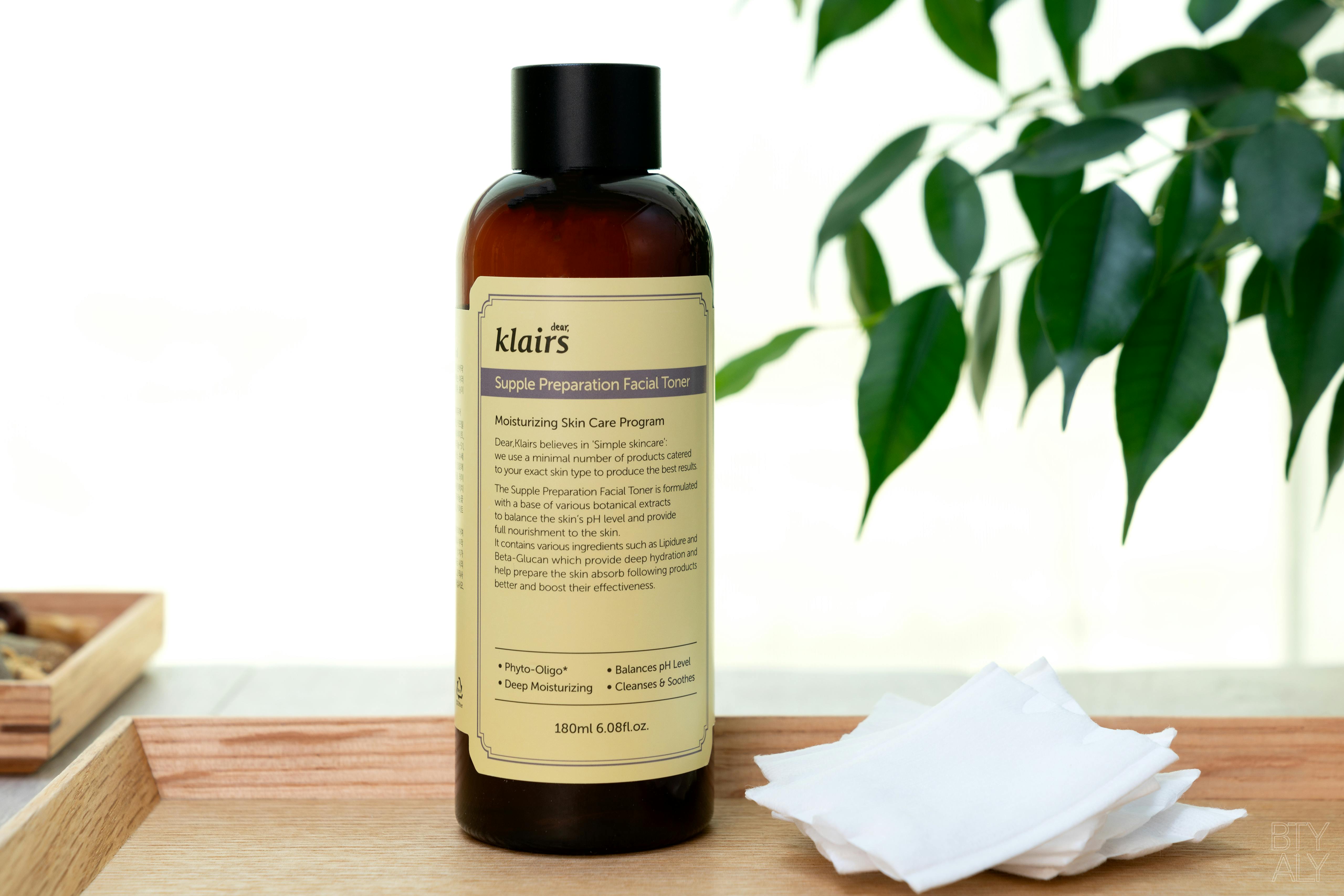 Recommendation
A
A great simple and effective product.
Pros
- the formula is very complete, full of good skincare ingredients,
- the effective moisturizing effect,
- the liquid but not sticky texture, very well absorbed by my skin and pleasant to use,
- I really like its fresh smell (if you are sensitive to essential oils, a fragrance-free version is available),
- I like the aesthetics of this brand: simple and refined,
- the value for money of this product is very good!
product name
Supple Preparation Facial Toner
packaging
A brown plastic bottle, with a pale yellow label. The packaging style is quite simple, which I like.
fragrance
Fresh, it slightly smells like essential oils (there's also a fragrance-free version available).
texture
A liquid texture, slightly gel-like, that is absorbed quickly, without stickiness.
For Who
– all skin types (dry, combination, oily),
– dull skin,
– dehydrated skin,
– mature skin.
Concerns
– dehydration,
– dullness,
– dryness,
– wrinkles, fine lines.
Method
I use the Klairs Supple Preparation Facial Toner in the evening and/or morning, on cleansed skin, after using a slightly acidic toner, but before my other targeted treatments (my serums and oil) and my moisturizer.
I apply it on my face, including my eye contour and neck.
I pour the essence directly into the palm of my hand. I shake it about three to four times, in order to have enough product in my palm. You can also use a cotton pad to apply it, but I personally find that you lose far too much product using this method.
I then apply it directly on my skin, with light pressure with the palms of my hands until the product is absorbed.
I finish by dabbing my skin lightly to help absorption. It's not sticky at all!
Key Ingredients
The formula of this essence/lotion is really complete, and full of interesting ingredients for the skin!
Like for example:
– a vitamin C derivative (Sodium Ascorbyl Phosphate) that has en effect on the complexion's radiance and also an antioxidant benefit,
– another antioxidant, some vitamin E (Tocopheryl Acetate),
– an anti-aging peptide (Copper Tripeptide-1),
– some anti-aging arginine,
– soothing ingredients: Centella Asiatica, Licorice (Glycyrrhiza Glabra Root Extract), vitamin B5 (Panthenol),
– moisturizing ingredients: low molecular weight hyaluronic acid, Beta-Glucan, Aloe Vera, Portulaca Oleracea Extract.
Ingredients
Water, Butylene Glycol, Dimethyl Sulfone, Betaine, Caprylic/Capric Triglyceride, Natto Gum, Sodium Hyaluronate, Disodium EDTA, Centella Asiatica Extract, Glycyrrhiza Glabra (Licorice) Root Extract, Polyquaternium-51, Chlorphenesin, Tocopheryl Acetate, Carbomer, Panthenol, Arginine, Luffa Cylindrica Fruit/Leaf/Stem Extract, Beta-Glucan, Althaea Rosea Flower Extract, Aloe Barbadensis Leaf Extract, Hydroxyethylcellulose, Portulaca Oleracea Extract, Lysine HCL, Proline, Sodium Ascorbyl Phosphate, Acetyl Methionine, Theanine, Lavandula Angustifolia (Lavender) Oil, Eucalyptus Globulus Leaf Oil, Pelargonium Graveolens Flower Oil, Citrus Limon (Lemon) Peel Oil, Citrus Aurantium Dulcis (Orange) Peel Oil, Cananga Odorata Flower Oil, Copper Tripeptide-1
Ingredients not included
– alcohol,
– mineral oil,
– synthetic fragrance,
– dyes,
– silicones,
– parabens.