Intro
Read my detailed mini-review of the serum Maelove The Glow Maker, and discover the reasons why it's often out of stock!
An effective vitamin C serum, pleasant to use, well formulated, that doesn't oxidize in a few weeks, and most of all, is affordable. It is the Holy Grail of every skincare addict! Today, let's see if The Glow Maker antioxidant serum by the American skincare brand Maelove lives up to these expectations.
Vitamin C L-Ascorbic products are still a staple in my beauty stash! It's been two years now since I added these kind of serums to my morning skincare routine, and I don't intend to stop!

Vitamin C L-Ascorbic is indeed a great ingredient to give a lot of glow to the skin, and I also use it for its anti-aging effect.

It's an antioxidant, so it protects the skin from environmental aggressions that cause it to age prematurely, and it also boosts the collagen production (I'm 40 so I definitely need it!).

If you read my focus on vitamin C L-Ascorbic, you know that it's not easy to find a good serum with vitamin C at an affordable price, especially in the type of liquid formula I prefer.

Indeed, I prefer fairly liquid (or gel) formulas which contain water, which I find nicer to use than vitamin C products without water, usually too oily for my skin.

But these formulas are quite complicated to stabilize because vitamin C L-Ascorbic is very unstable in water.

In this product category, the most famous and oldest serum is the Skinceuticals C E Ferulic (which I reviewed last year). A very good product that I really liked but which is terribly expensive for a serum that I only use for 3-4 months!

Looking at the formula and the raving reviews, the Maelove The Glow Maker serum seems to be a very decent dupe of the Skinceuticals one, and it's 5 times cheaper!

So I placed the order on their American website and I've been using it for several months.

Here is my mini-review!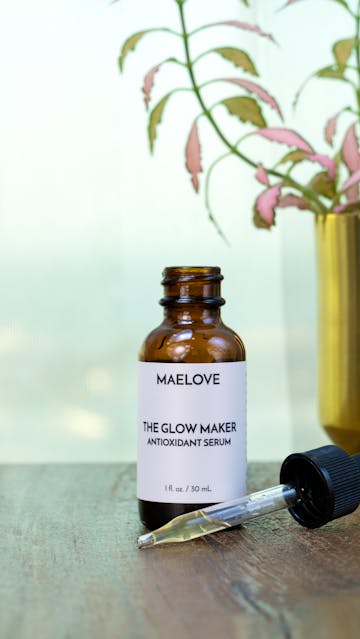 Maelove:
Before I tell you more about The Glow Maker serum, I want to talk about the brand behind the product, Maelove.
It's a very recent brand, they've been around for about just over a year now and they have a rather original approach to skincare. And that's probably because, apart from the brand's founder, no one in this company worked in the cosmetics industry before!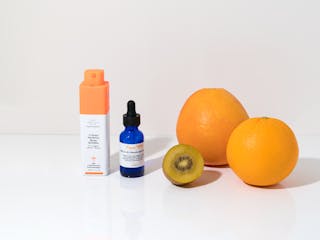 Ingredients
Focus on: Vitamin C (L-ascorbic acid)
Vitamin C (L-ascorbic acid) products are everywhere at the moment. It's not really surprising because this ingredient is really magic to give radiance to the complexion, the famous glow that everybody wants these days. But it's also a very unstable ingredient that needs a certain environment to be able to deliver all its benefits.
Read more
Jackie Kim, Maelove's CEO, who has always been passionate about cosmetics, wanted to create a "radically affordable" skincare line (= their slogan). She finds that many of the skincare products on the market, even those recognized as very effective, are often too expensive for what they really are, especially when you simply judge their formula.
If you read some of my reviews, you already know that I definitely share this opinion! The price doesn't always equal excellence in skincare, far from it.
Jackie Kim, with this in mind, decided to work with two of her friends, Brad and Rishi, graduates from MIT, who were working on artificial intelligence.
They were looking for a way to use artificial intelligence techniques in "unusual" industries, and decided to look more into Jackie Kim's concept.
They started to look into online reviews for popular cosmetic products and used this information as a starting point to determine which ingredients were the most effective according to customers, and which ones were considered irritating.
To bring their idea to life, they recruited other people from their network, mainly from MIT, to help them continue their research and develop their product formulations.
Apart from Jackie Kim, the rest of the team had zero experience in the beauty industry when they started at Maelove! They were cancer and brain researchers, chemical engineers, lawyers, and doctors…
But according to the brand's founder, this "inexperience" was favorable to them because none of them had any preconceived ideas about how to run their skincare business. On the contrary, it allowed them to think outside the box and find unique product concepts.
Basically, Maelove is a cosmetics start-up!
Once the formulas were ready, they had to manufacture them. And finding a trusted laboratory wasn't an easy thing for the Maelove team, which had no connection in this field.
So Jackie Kim used a very simple tool to find the perfect lab for the production of their products: the good old Google search! (how millenial of her! 😉 )
She selected 297 people working in luxury brands she liked and contacted them by email to ask them for information about cosmetics laboratories. She received 37 responses. From these 37, 12 were willing to share specific information about laboratories, and some of them were so convinced by her motivation, even offered to help her pay for the first three batches of production! Jackie Kim is the proof that persistence always pays off! ?
As soon as their first product, The Glow Maker, was released, it was an instant hit, particularly on social media. Indeed, Maelove is one of those very popular modern cosmetics brands, which believe that quality skincare is a right for today's consumer, not a privilege reserved only for those who can afford it. Their concept reminds me a lot of The Ordinary.
Margins are tight and marketing costs very low to ensure these affordable prices. Maelove favors good old-fashioned word of mouth to ensure the success of their products. Their communication relies mostly on social media.
The brand is very accessible and quickly responds to its customers questions (I experienced this myself several times already!).
Regarding the product formulations, they are simple and effective, without "controversial ingredients" to please the current "clean beauty" trend. The packaging is simple and classy, another aspect that appeals to many consumers at the moment.
The products are manufactured in small batches, to guarantee the maximum freshness of the ingredients. As a result, they are victims of their own success and often out of stock.
Maelove is still a very small company and unfortunately for the moment, they only deliver to the United States. I really hope that, with their success, they will soon be able to deliver anywhere in the world!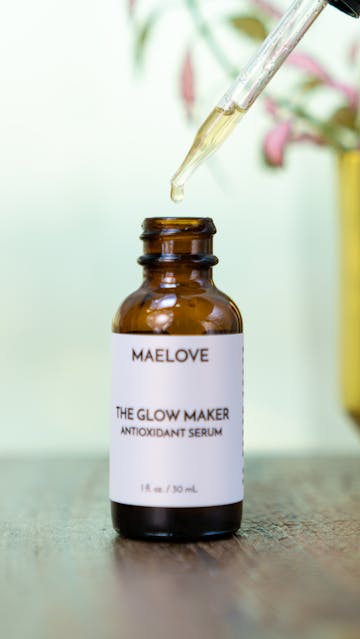 Mini-review:
I've been using vitamin C serums in my routine for almost 2 years now. As a result, the difference is no longer as visible as it used to be at the beginning regarding the results on the radiance of my complexion. The first time I used this type of product, I definitely experienced a "wow" effect!
From now on, I just want to maintain these good results on my skin.
I don't really have any pigmentation issues, I never really used my vitamin C serums for that. So I can't really judge the product on that aspect.
The anti-aging action is visible over the very long term, so it's difficult to see a real difference about my skin's collagen production.
Maelove The Glow Maker serum lasted me a little over 3 months, using it once a day in the morning.
I really like its texture. It's ideal when, like me, you do skincare layering and it's the first product you use before the rest: it's super liquid and absorbs in a few seconds into the skin. It's not sticky at all, it's really a lightweight serum!
I don't find it at all irritating on my skin, despite its rather low pH. It's also not drying, thanks to all the moisturizing ingredients in its formula.
I can definitely see its effect on my skin's radiance. It maintained the good results I obtained with the other vitamin C serums I used before.
It's a stable formula and even after more than 3 months, it still wasn't oxidized!
As a reminder, you can see that a product with vitamin C L-Ascorbic is oxidized with its color. If it is dark orange, it's ruined, and you shouldn't use it because it has the opposite effect of what you are using it for (= it becomes oxidizing)!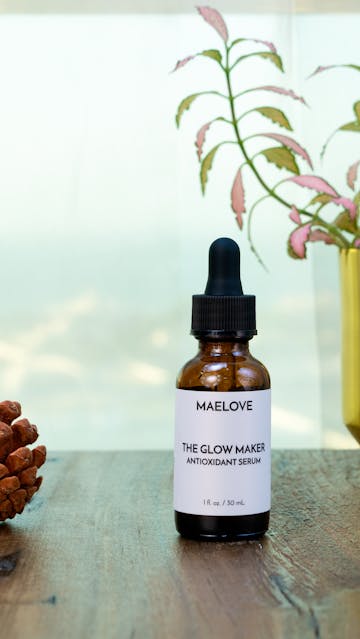 In conclusion:
I totally understand that Maelove The Glow Maker serum is often out of stock. It's a good product and it's one of the best value for money on the market for this type of formula!
It's pleasant to use, the formula is simple but with super effective ingredients, and very well done.
Its only con is that it's really not easy to get your hands on it at the moment if you don't live in the US. Indeed, at the moment, the company doesn't deliver outside the United States. I asked them via email if they were planning to deliver worldwide soon and they told me that it was planned and that they hoped to be able to do so in a few months. Fingers crossed!
The serum Maelove The Glow Maker retails for $28 for 30 ml on the brand's website.
Product Review in detail
Summary
Maelove The Glow Maker
"Serums are confusing, which is why we spent years perfecting one complete face serum that gives you hydrated and brightened skin all day long.
Introducing The Glow Maker featuring Vitamin C, E, Ferulic Acid and Hyaluronic Acid."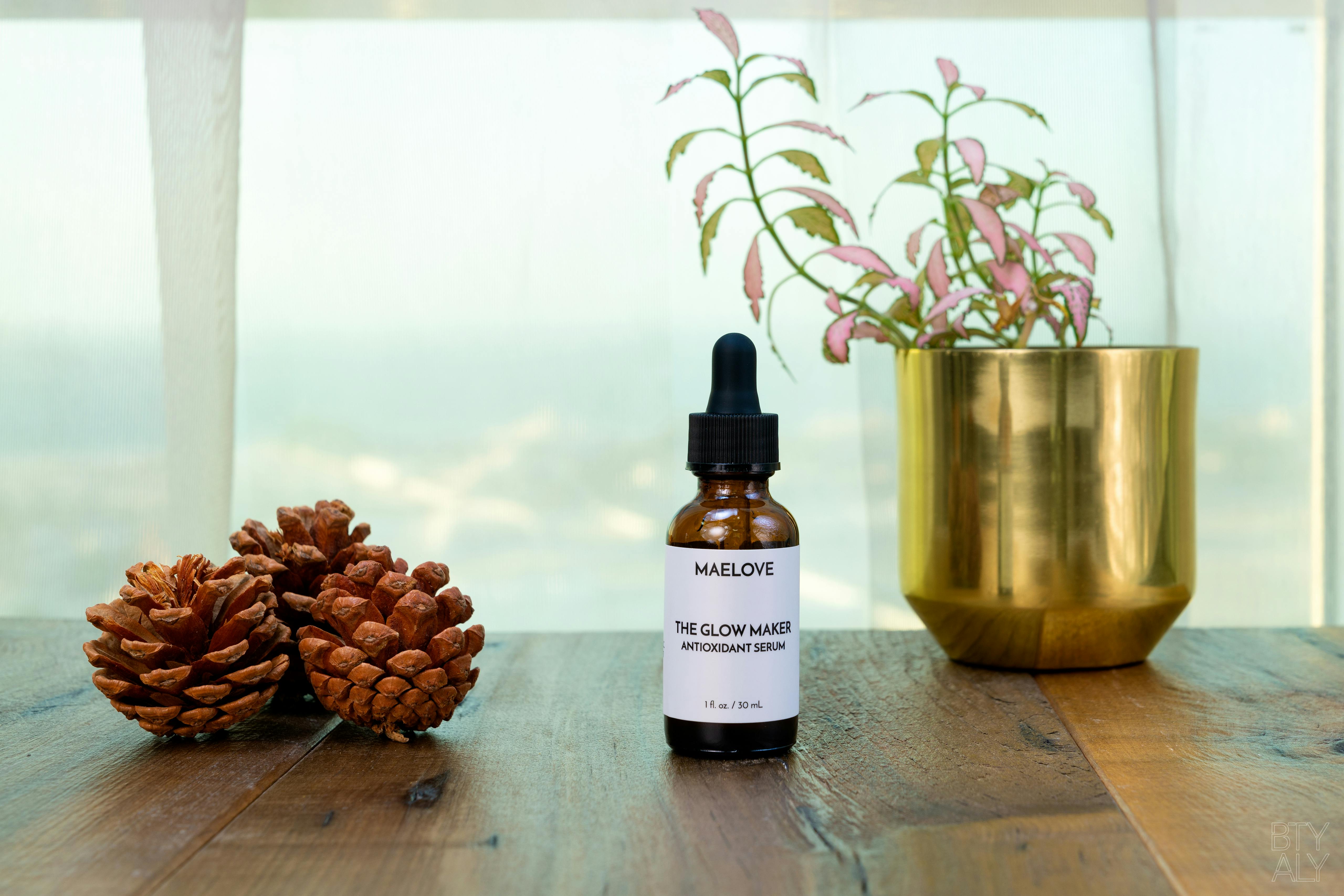 Pros
- it contains 15% of vitamin C L-ascorbic,
- the low pH which allows the formula to be effective (3.2),
- the presence of vitamin E and ferulic acid, both of which stabilize vitamin C,
- it doesn't dehydrate the skin (thanks to some moisturizing active ingredients in the formula),
- it protects the skin thanks to its antioxidant properties,
- it maintained the radiance of my skin,
- it also helps to smooth the texture of my skin,
- I appreciate its boosting protection effect when combined with a sunscreen product,
- the super-liquid texture is easily absorbed, even with my combination skin,
- doesn't leave a sticky effect,
- no added fragrance or dyes,
- its very affordable price, especially compared to its competitors in the market!
Cons
- if you don't live in the United States, it's very difficult to get your hands on it. The brand doesn't deliver (yet?) worldwide.
- it's often the victim of its own success and as a result, it's regularly out of stock,
- this goes for all the vitamin C L-ascorbic acid serums, but you can't keep the product very long (6 months maximum after opening) because this ingredient isn't very stable, even though I found that the formula of this one didn't oxidize quickly at all,
- you have to apply a high SPF during the day when you use this product (personally, it's something I do regardless but some may see it as a con).
product name
The Glow Maker
packaging
A glass bottle with a pipette.
fragrance
Very light, it smells a bit like orange (it doesn't smell like hot-dog water like many other vitamin C serums).
texture
Watery, it absorbs into the skin very quickly.
For Who
– all skin types, including the most sensitive,
– tired, dull skin, smokers or people living in a highly polluted environment,
– skins with uneven texture,
– skins with hyperpigmentation,
– skins with a lack of firmness and elasticity.
If you have acne prone skin, just be aware that vitamin C can sometimes trigger a reaction. It may vary according to people. I personally have acne-prone skin and this product didn't make me break out.
Concerns
– tired skin
– lack of radiance
– smokers
– skins exposed to pollution
– mature skin
– lack of firmness
– wrinkles, fine lines
– scars
– pigment spots
– hyperpigmentation
– if the skin is exposed to UV (but you have to pair it with a sunscreen)
Method
I use it every morning on my face and neck after I have cleansed my skin with a low pH foaming cleanser and toned my skin. Usually, I wait a few seconds for my face to dry a little because the skin moisture can decrease somewhat the effectiveness of vitamin C.
I apply 7 to 9 drops of product on my face and neck and I let it absorb for a few minutes before carrying on with the rest of my routine.
I particularly appreciate that it absorbs very quickly in my skin because I layer several skincare products in my routine, so I really like this very liquid texture.
Key Ingredients
The formula of this serum is very simple but effective:
– an antioxidant complex containing 15% L-ascorbic acid, ferulic acid, and vitamin E: these three combined ingredients boost the antioxidant effects of vitamin C and also make it more stable (paired vitamin C is more effective and can be used over a longer period of time without it oxidizing too quickly). Maelove doesn't give the percentages of Ferulic acid and vitamin E but I can only guess that these are close to those used by L'Oréal for its famous Skinceuticals CE Ferulic serum (in my opinion, they keep these percentages secret because they don't want to take the risk being sued by L'Oréal for patent infringement like Drunk Elephant).
– Aloe Vera juice: moisturizing and anti-inflammatory.
– Glycerin: a humectant ingredient that retains the skin's natural moisture.
– Low molecular weight hyaluronic acid: deeply moisturizes the skin, reduces the appearance of fine lines and wrinkles.
– Orange stem cell culture (Citrus Aurantium Dulcis Callus Culture Extract): anti-aging effect.
– Magnolia Officinalis bark extract: anti-inflammatory.
– Grape seed: antioxidant.
The Glow Maker serum formula also has an acidic pH (3.2) which allows vitamin C to be more stable and effective for longer. Despite this acidic pH, I didn't feel any irritation when I was using it.
Ingredients
Water (Aqua), Ascorbic Acid, Ethoxydiglycol, Aloe Barbadensis Leaf Juice, Glycerin, Lecithin, Sodium Hyaluronate, Ferulic Acid, Citrus Aurantium Dulcis (Orange) Callus Culture Extract, Magnolia Officinalis Bark Extract, Vitis Vinifera (Grape) Seed Extract, Xanthan Gum, Disodium EDTA, Sodium Metabisulfite, Triethanolamine, Phenoxyethanol, Ethylhexyglycerin, Maltodextrin, Tocopherol.
Ingredients not included
– parabens,
– alcohol,
– mineral oils,
– silicones,
– synthetic fragrance,
– dyes.