Intro
My detailed review of the super famous SK-II Facial Treatment Essence Pitera! Is it worth its price? What about the results on my skin? And finally, how is it compared to its many dupes?
SK-II Facial Treatment Essence Pitera is really not just any essence… If I had to compare it to another cult-favorite skincare product, I would say that it's a bit like the Crème de la Mer of essences!
In Asia, it's called "Holy Water" or "Miraculous Water".

SK-II Facial Treatment Essence Pitera has been a true bestseller on the Asian continent for almost 40 years. Allegedly, there's one bottle of it sold every 30 seconds!

And this, despite its astronomical price tag. Because, let's face it, the SK-II essence is far from being an affordable product. It took me a while to dare to buy (and use) it.

But I was so curious, I had to try the legendary Pitera myself, this "miraculous" ingredient that is supposed to make the skin "crystal clear" according to the brand's official claim.

Here is my detailed review, with my experience with this mythical product, and yes, obviously, I'll also talk about the many dupes of the SK-II essence, because I have to!
Skincare
Do you need an essence?
Recently, and probably thanks to the influence of Asian beauty, a new type of product appeared on most skincare addicts radar: essences. Like a kind of "beauty water" or "liquid skincare", an essence is a hybrid liquid product that is a cross between a toner and a serum. Can it replace them or do you have to add it to them? I'll tell you everything you want to know about essences!
Read more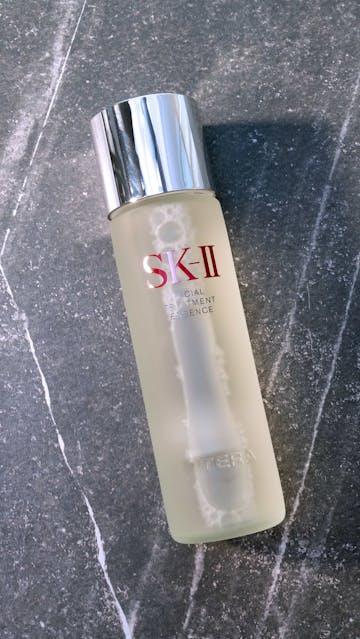 The brand SK-II:
The SK-II brand (the name stands for Secret Key number two) was developed in the 1970s by Japanese scientists. They decided to study the use of ingredients with a more natural origin than those that were trendy at the time after making a very interesting discovery.
They had indeed observed that older workers in Japanese sake breweries had smooth, clear and young looking hands after they spent years brewing fermented yeast.
They decided to experiment and after testing more than 350 different yeasts for 5 years, they were able to isolate a yeast extract, effective enough for cosmetic use, which they decided to call Pitera. This was the beginning of SK-II with the creation of the famous Facial Treatment Essence Pitera, which remains to this day the brand's most emblematic product.
SK-II was launched in the early 1980s and originally belonged to the Japanese division of the American group Max Factor. Procter & Gamble acquired the brand with the purchase of Max Factor in 1991 and SK-II became an international brand.
P&G first launched the brand in Taiwan, then in Korea and China, including Hong Kong. In 2000, it was Europe's turn with the United Kingdom, then the United States. In these countries, the brand limits its locations to high-end stores, where customers can receive a more professional advice about the product. Nowadays, it's also distributed in Australia, Indonesia, Malaysia, Singapore, Spain, and Thailand.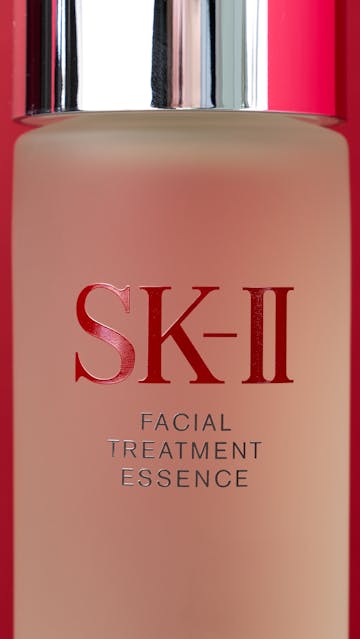 The legend of Pitera: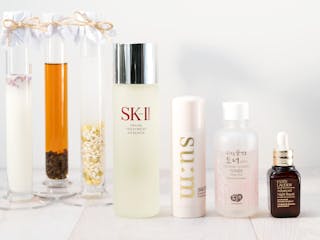 Ingredients
Focus on: fermented ingredients (ferments, yeasts, probiotics)
Like probiotic cures that are recommended at each change of season, cosmetics use more and more bacteria, yeasts and other fermented ingredients in skincare products to take care of the skin and its micro-bacterial flora, the microbiome.
Read more
The story of the sake brewery workers with clear, young and smooth hands is quite fascinating. Like with many others, it was the first reason i became interested in SK-II.
Pitera is clearly the emblematic ingredient of SK-II and the brand has even patented it. There are indeed many "dupes" using similar ingredients on the market, but they cannot use Pitera because it's exclusive to SK-II.
But what is Pitera exactly?
Pitera is a fermented ingredient, derived from the fermentation of rice used to make sake alcohol. It's a filtered extract of Galactomyces, which are ferments. Pitera is a clear liquid rich in vitamins, amino acids and minerals. The combination of all these elements is supposed to have a powerful anti-aging action on the skin.
This ingredient is also interesting because it's very similar to the skin's natural moisturizing factors (the famous NMF) and therefore provides deep moisturizing and repairing actions.
In short, Pitera is an ingredient that is supposed to have brightening, antioxidant properties, and it also helps to maintain or improve the skin's barrier protection function.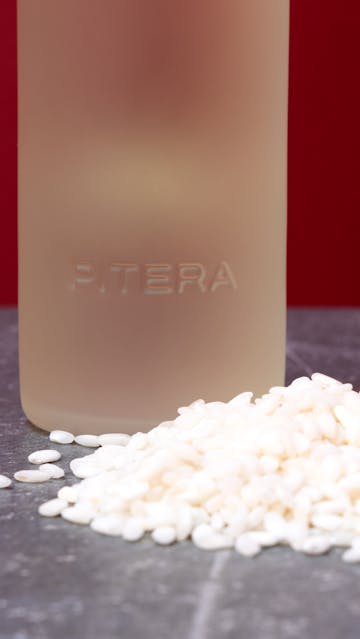 Poduct presentation: SK-II Facial Treatment Essence Pitera
Its concept:
SK-II Facial Treatment Essence Pitera is an essence, this hybrid liquid skincare product typically found in Asian skincare routines. It is between a toner lotion and a serum. And this specific one from SK-II belongs to the category of "first" essences.
They are also called "fermentation essence", "facial treatment essence", "first treatment essence", "starting treatment essence" or even FTE.
All these essences are quite common in Asia. There are not a lot of equivalents among Western brands. I guess it's probably because they imply in their name ("first" essence) a more complex skincare routine with a layering process and that their main claimed action on the skin is their brightening/ whitening effect, and this is a very important concern for Asian customers.
In Asia, they are considered as "pre-essences", or essences to put before everything else (including other essences). Obviously, if you don't want to do a complex skincare routine with 10 steps, the "First" essence can be your only essence.
Like all essences, they prepare the skin to benefit from other skincare products applied on top of it. But they also have other benefits for the skin:
– they're moisturizing,
– they help to rebalance the skin,
– they're firming,
– they smooth wrinkles and fine lines,
– they have a brightening effect,
– they reduce pigmentation spots,
– and most importantly, they give a lot of radiance to the complexion.
In short, it's recommended to use the SK-II Facial Treatment Essence Pitera at the beginning of your routine, on clean skin and before all your other skincare products to, according to the brand, restore a clearer, deeply hydrated skin, with a younger appearance.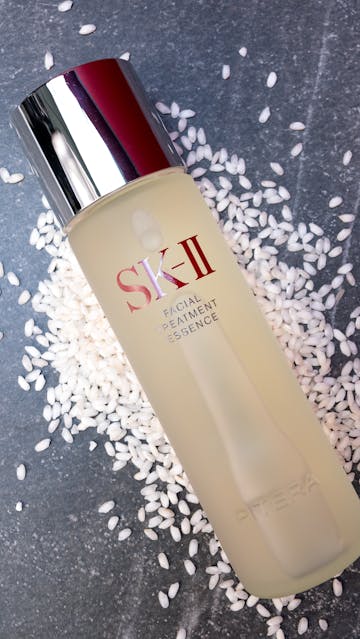 Its composition:
Usually, these "First" essences all have a rather similar composition, they're often very rich in fermented ingredients such as Galactomyces or Saccharomyces (which are yeasts).
In the case of SK-II Facial Treatment Essence Pitera, the concentration of Galactomyces Ferment Filtrate (or Pitera) is 90%.
I already talked about the benefits of fermented ingredients for the skin in my article Focus on the topic, so you can check it out if you want to know more 😉
SK-II Facial Treatment Essence Pitera has a fairly simple formula. Clearly, the Pitera is the star here!
The rest of the formula is quite short, if not basic: a few humectants, water, preservatives, and that's all.
My experience:
I started to use essences with fermented ingredients regularly almost a couple of years ago.
I was quickly convinced of their effectiveness because I saw the result not only in the brightness of my complexion, but also in the elasticity and the texture of my skin.
I also like their application process (the pressures directly on the skin) and my skin drinks them up with a lot of delight!
I didn't dare invest in the SK-II Facial Treatment Essence Pitera right away, because clearly, the price is quite dissuasive! So I looked for dupes at more affordable prices and I thought that, if I liked them, I would try the SK-II, which is historically the first of its kind (and also, just out of curiosity, it's a cult product I wanted to try at least once because I'm a skincare addict!).
According to many, it has often been copied but never equaled, and the dupes existing on the market fall short of it.
I wanted to check it out for myself!
Before using the SK-II Facial Treatment Essence Pitera, I used two dupe essences:
the Missha First Treatment Essence
(I did a mini-review of the Missha First Treatment Essence here.)
and the Secret Key Starting Treatment Essence Rose Edition
The Missha essence has a fairly different formula, more focused on hydration and the Secret Key one is quite similar to the SK-II essence, in the sense that its formula is rather simple and short too.
In addition to the price, the major difference between the SK-II and its dupes is obviously the main ingredient, the Pitera, which is patented by SK-II, and therefore exclusive to the brand. Dupe products use other types of yeast, Galactomyces or Saccharomyces, which are not the same as the one used by SK-II, even if they are part of the same family of ingredients.
Regarding their concentration in fermented ingredients, the dupes are quite impressive:
– the Secret Key Starting Treatment Essence Rose Edition contains 94% Galactomyces,
– Missha First Treatment Essence Intensive contains 80% Saccharomyces.
When I finished these two products, I left my skin to rest for a few weeks and started using the SK-II Facial Treatment Essence Pitera to see if my skin reacted differently to the "real" Pitera.
Result:
I'll be quite brief. The SK-II Facial Treatment Essence Pitera is an excellent product.
It has given me radiance, my skin is more even, less prone to imperfections and my pores are tightened.
But… these are similar results to the ones I obtained with the two dupes of this product I used before! My skin has not experienced any miraculous changes using SK-II.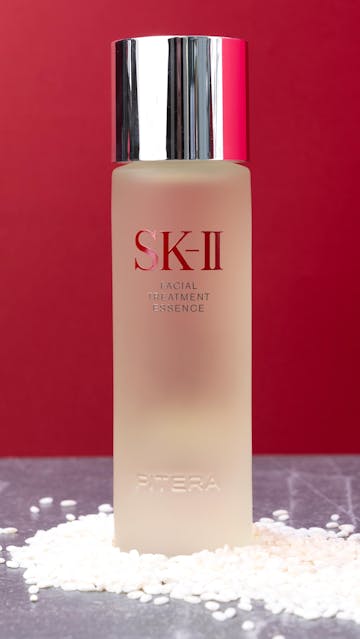 Value for money:
So, is it worth spending between $100 and $290 for a bottle of SK-II Facial Treatment Essence Pitera?
For me, clearly not.
I have no regrets at all about buying it, it's a beautiful object, which I enjoy having in my bathroom and it's effective, my skin really appreciates it. It will probably last me a while, because I purchased the 230ml version (I'm sorted for the year!).
But the price is really unjustified, in my opinion. I didn't find that the Pitera was "miraculous" for my skin. At least, no more than the other Galactomyces/Saccharomyces essences I used before!
I have no idea of the base price of Pitera, I don't know how much it can influence the final price of the product, but I believe it's not the only explanation for the expensive price tag here.
It probably has more to do with the advertising campaigns featuring international muses such as Cate Blanchett, Chloe Grace Moretz, Chun Xia, Kasumi Arimura, Mayu Matsuoka, Ni Niand Tang Wei… which probably cost the brand a fortune!
Of course, you can also justify the price with the brand's originality and innovation in the choice of its active ingredients (research is very expensive), the fact that their main ingredient is patented while those of its competitors are not, and of course the user experience, because it's a luxury product, where every detail has been considered and it shows.
The use of the SK-II essence is of course very pleasant, but honestly, the real criterion that counts for me is obviously the result on my skin. And by comparing it with other dupes, I can't justify such a price difference. SK-II essence costs almost 10 times more than its dupes!
So I will enjoy using it as long as I have my SKII bottle, but I don't think I will repurchase in the future. I'll just have to resist their many limited editions, each more tempting than the next!)
Availability:
If you're curious and want to try it, the SK-II Facial Treatment Essence Pitera is quite easy to find online, I put (affiliate) links at the top and bottom of this page.
You can also check out the duty-free shops the next time you fly and pass through a major international airport, it's often available in these types of places as it's very popular among Asian customers! I saw it at a good price in Dubai Airport, for example.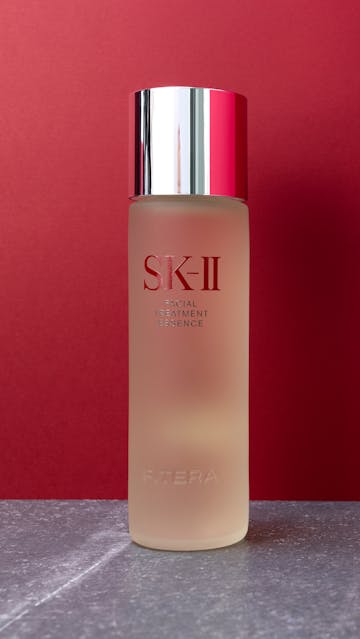 In conclusion:
SK-II Facial Treatment Essence Pitera is an excellent product, which I really enjoy using and makes a real difference on my skin. It makes it more beautiful, that's a fact.
But, as you probably understood, for me, its price is difficult to justify, knowing that I can obtain similar results with dupes that are almost 10 times cheaper. So I don't think I'll continue to use it in the future…
The SK-II Facial Treatment Essence Pitera retails between $99 and $290 depending on the retailers and the size of the bottle (between 75 and 330ml).
Product Review in detail
Summary
SK-II Facial Treatment Essence Pitera
"SK-II's signature product and highly awarded bestseller. Essentially unchanged for more than 35 years, this essence transforms all five dimensions of your skin to crystal clear—spots are less visible, appearance of wrinkles is reduced, skin texture is more refined, firmness is improved, and radiance is beautifully elevated. With over 90 percent pitera, SK-II's bio-ingredient helps renew skin, boost moisture and radiance, and combat signs of aging."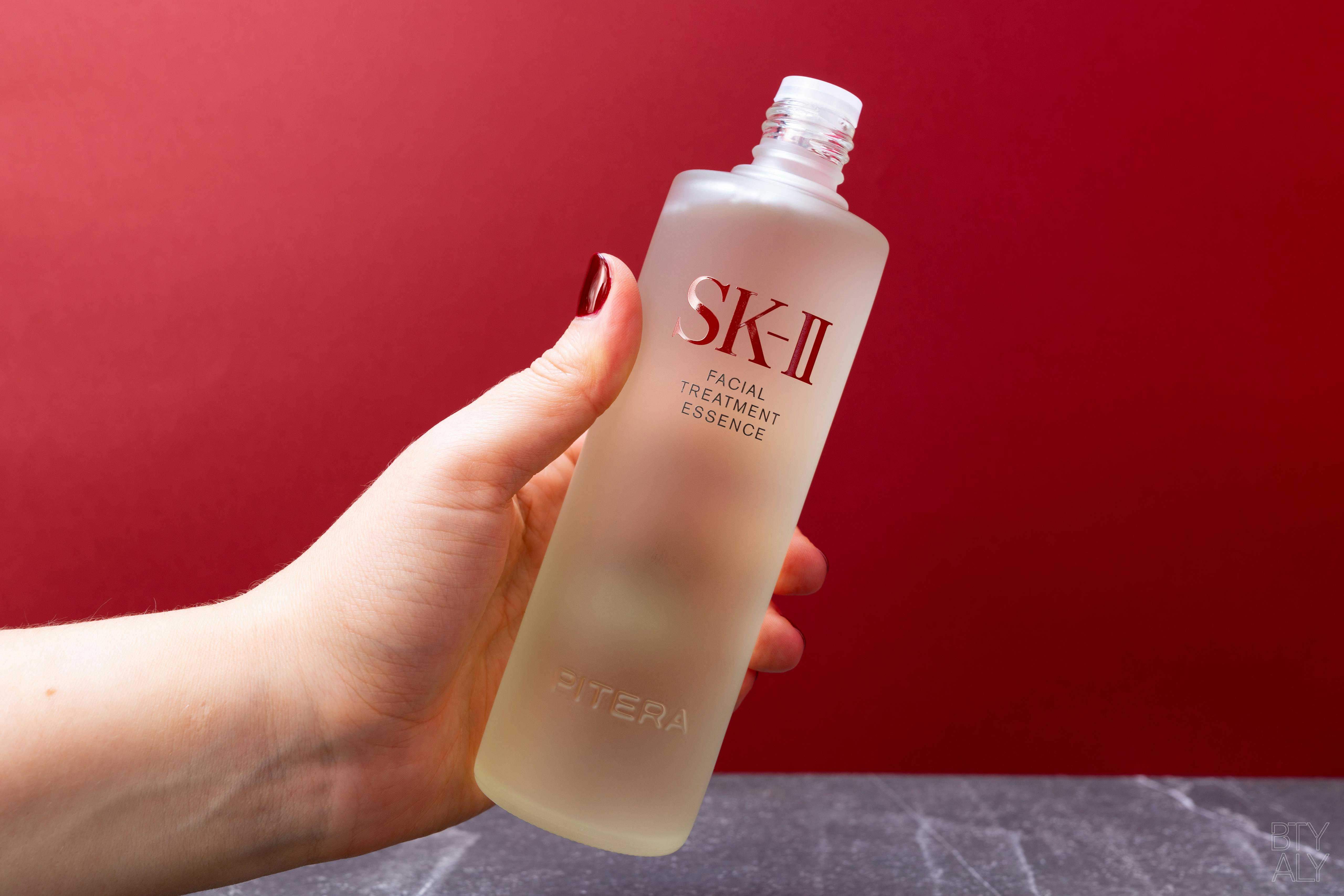 Recommendation
B
A good product but it's overpriced.
Pros
- the simple packaging, very sleek and luxurious,
- the simple and concentrated Pitera formula,
- the liquid texture that my skin drinks, literally,
- the clarifying and balancing effect,
- the nice moisturizing effect,
- the famous "Galactomyces glow",
- the limited editions of the bottle are very fun and tempting.
Cons
- the value for money compared to similar products on the market: SK-II FTE is really expensive (overpriced even), especially for a formula that is no longer as unique as it was when it was launched.
product name
Facial Treatment Essence Pitera
size
Between 75 and 330 ml (I have the 230 ml format)
packaging
A frosted transparent glass bottle, quite heavy for a luxurious effect. The cap is screwed on top and is made of metallized plastic.
fragrance
A very light scent, quite undefinable but not unpleasant.
texture
Very liquid and watery.
For Who
All skin types, all ages.
Concerns
– dull skin,
– uneven skin texture, visible pores,
– loss of firmness and elasticity,
– dark spots and hyperpigmentation.
Method
I use SK-II Facial Treatment Essence Pitera every morning, after I cleansed my skin, and used a slightly exfoliating toner (I use the one from the same brand), before my other treatments and moisturizer.
I apply it to my face, including my eye contour and neck.
I pour the essence directly into the palm of my hand. I sprinkle it about four times, in order to have enough product in my palm. You can also use a cotton pad to apply it, but I personally find that you lose far too much product with that method.
I then apply it directly onto my skin, with a light pressure using the palms of my hands until the essence is absorbed.
I finish by dabbing my skin lightly to ensure a complete penetration.
Key Ingredients
SK-II Facial Treatment Essence Pitera is a product with a very simple composition.
The star of the product is clearly Pitera, concentrated at 90% here.
Pitera (or Galactomyces Ferment Filtrate) is supposed to have brightening, antioxidant properties, and it also helps to maintain or improve the skin's barrier protection function.
The rest of the formula is very simple, if not basic: some humectants (Butylene Glycol, Pentylene Glycol), water, preservatives (including a paraben) and that's all.
The simplicity of the formula is absolutely not a bad thing, especially if you have a sensitive skin!
Ingredients
Galactomyces Ferment Filtrate (Pitera), Butylene Glycol, Pentylene Glycol, Water, Sodium Benzoate, Methylparaben, Sorbic Acid.
Ingredients not included
– silicones,
– alcohol,
– synthetic perfume,
– mineral oils,
– SLS…