Intro
Fermentation is not only great for food! Fermented ingredients are precious allies of the skin and its fragile bacterial flora.
Like the cures of probiotics recommended at each change of season, cosmetics use more and more bacteria, yeasts and other fermented ingredients in skincare products to take care of the skin and its micro-bacterial flora, the skin microbiome.
The trend is not exactly new, but the progress of research on the microbiome (= all the micro-organisms living on and in the human body) has put a new spotlight on these very specific ingredients.
Fermented food like kombucha, kimchi or kefir yogurt have been appreciated for centuries. Recently, they became quite popular again because they're attested to be great for the health of our bacterial flora, and numerous probiotics are used a lot as supplements for a healthy diet.
Fermented ingredients are now popular in the world of skincare, thanks to the development of biotechnologies, opening up new horizons for these new favorite ingredients in the cosmetics industry.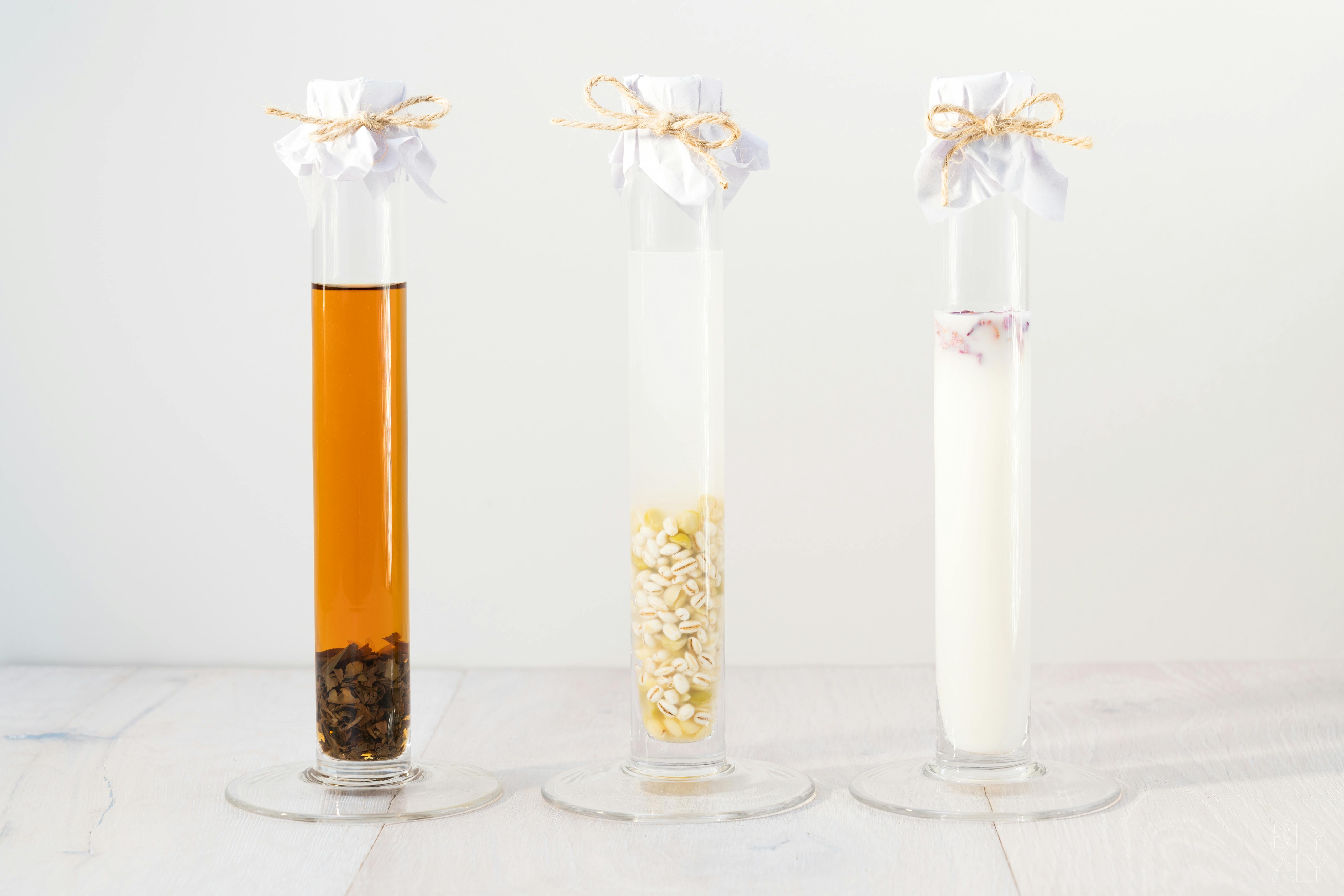 What is fermentation:
Fermentation is the transformation of a substance in the absence of oxygen and under the influence of microorganisms (= enzymes, bacteria, yeasts).
Fermentation has been used in food for thousands of years. For example, yeast is used to ferment sugar in grapes to make wine, and bacteria are used to produce vinegar. It's also an effective method to preserve food, which was very useful centuries ago, before the first fridges!
Recently, fermented foods such as kombucha, kimchi, and kefir, became popular again thanks to the public awareness of the importance of intestinal flora for general well-being and health.
The virtues of fermentation within the human body are therefore well known. At the moment, the interest in fermentation has also started to reach skincare and cosmetics.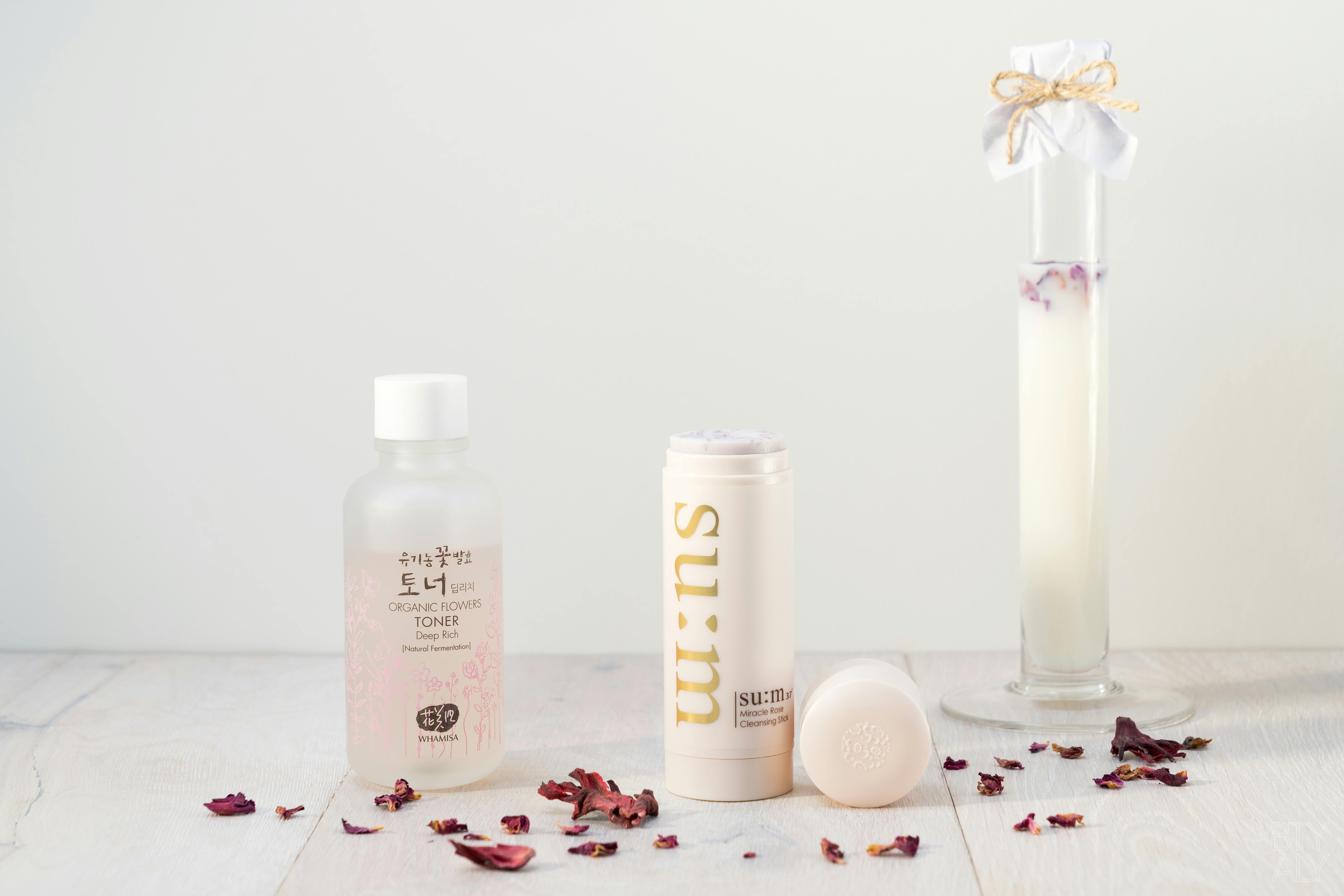 Skin and fermented ingredients:
Ferments such as probiotics, enzymes, bacteria or yeast have been used in cosmetics for years.
Indeed, the enzymes help to maintain our skin microbiome, the cutaneous microbial flora which consists of more than 500 different species of microorganisms that are multiplying every day on our skin.
This variety is crucial in the good balance of the skin and allows it to be better protected against external aggressions. Because, the less varied the skin microbial flora is, the more the unwanted pathologies can settle, including psoriasis, eczema or acne. By forming a protective barrier against external aggressions, inflammation, infections and other skin diseases, the skin microbiome can, in the long term, help the skin to age better and to be better protected. The microbiome is, indeed, an important part of the skin's barrier function and plays an essential role in the good health of the epidermis.
A balanced microbiome means that the skin looks healthy, radiant and regenerates itself better. When it's weak and damaged, it can provoke dryness, sensibility, breakouts and other skin conditions.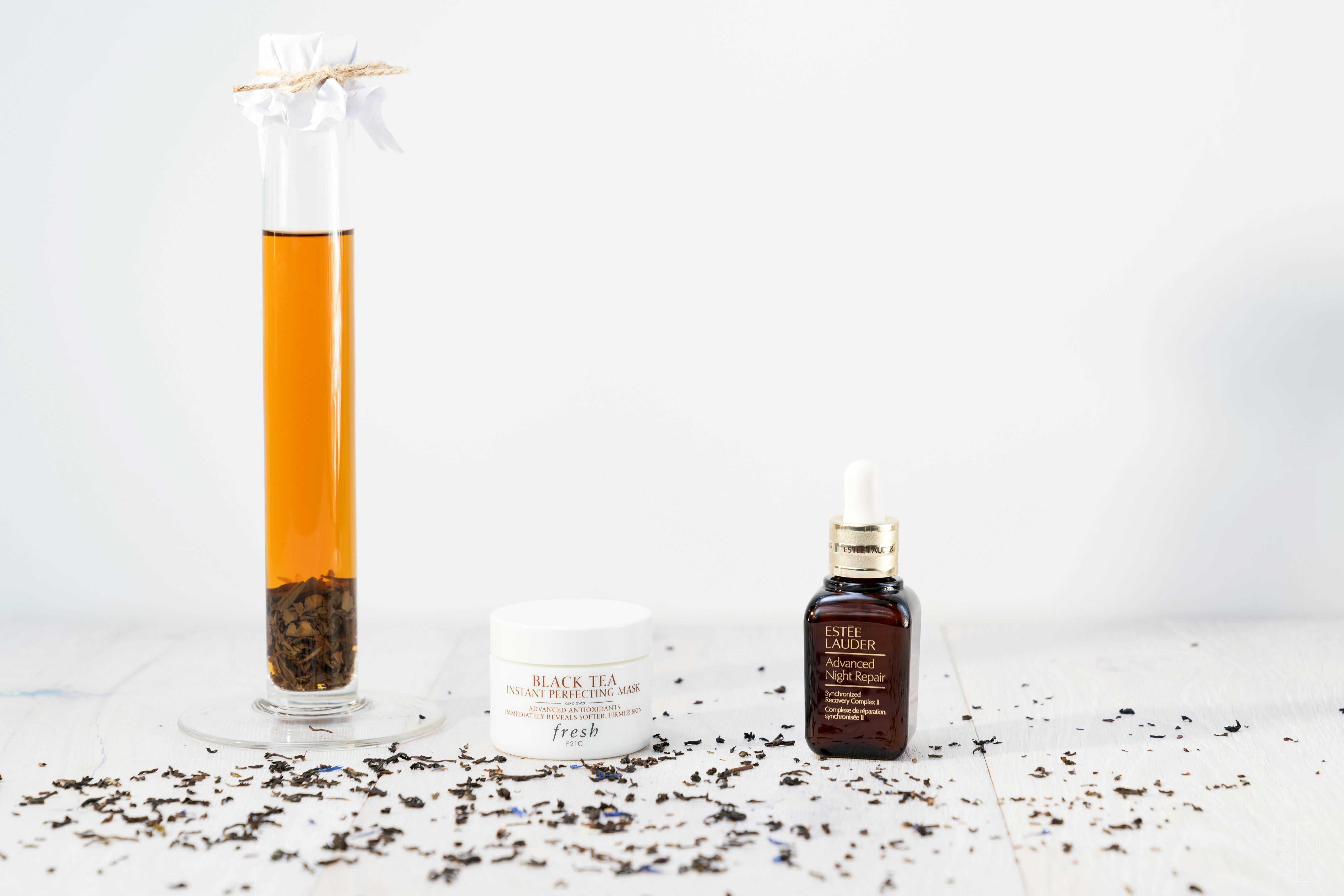 In short, the ferments in cosmetics help to stimulate the natural skin defenses. They can also be used to purify acne prone skin, to help rebuild the skin barrier of the sensitized skin or to protect the skin from pollution thanks to their antioxidant properties.
Their use has been known for many years in comsetics, but what is more recent is the use of fermented natural ingredients, not just ferments alone.
This trend comes, once again, from Asia and more precisely from South Korea. Indeed, fermented foods such as kimchi (a fermented cabbage, generally very spicy) or kombucha (a fermented tea drink) are very popular there and technical innovations, especially in the field of biotechnology, allowed them to explore the possibilities of fermentation for other applications, such as cosmetics.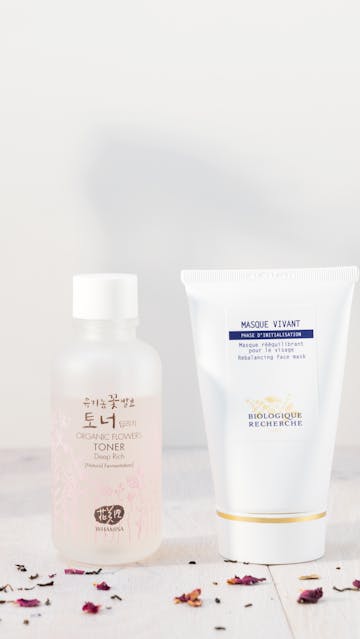 Fermented ingredients' benefits:
Indeed, fermenting natural ingredients gives them new properties:
– the fermentation process maintains the integrity of the ingredients. Most unfermented cosmetics are made by heating a mixed formula of ingredients to a high temperature, then cooling it, which can potentially reduce the effectiveness of the active ingredients,
– a fermented ingredient has a more acidic pH, which has a better affinity with the skin (with its naturally acidic pH),
– the fermentation process transforms the ingredients: during the fermentation, the ferments break down their molecular structure. The fermented ingredients have smaller molecules, which allows them to penetrate the skin more deeply and quickly,
– the fermentation adds nutrients such as amino acids and peptides to the ingredient and makes the fermented ingredient richer in antioxidants than its unfermented version,
– the fermented ingredients also have anti-inflammatory properties. Thanks to the fermentation process, they become rich in enzymes, which are able to soothe and prevent skin inflammation. Basically, the enzymes eliminate the "bad bacteria" the skin may contain and replace them with "good bacteria", this in turn helps to preserve the skin balance.
The use of both types of ingredients, ferments and fermented ingredients has a lot of advantages for the skin because they don't "work" on the same level. The ferments have an action on the microbial flora of the skin (which is on the surface, in the protective layer of the epidermis) and the fermented ingredients penetrate into the deeper layers of the epidermis and promoting its natural renewal.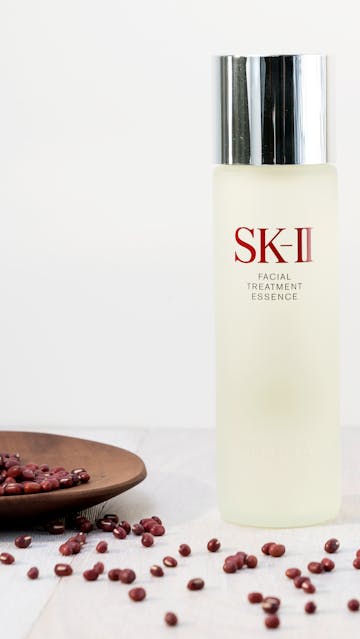 Skincare products with fermented ingredients:
SK-II:
Skincare
Do you need an essence?
Recently, and probably thanks to the influence of Asian beauty, a new type of product appeared on most skincare addicts radar: essences. Like a kind of "beauty water" or "liquid skincare", an essence is a hybrid liquid product that is a cross between a toner and a serum. Can it replace them or do you have to add it to them? I'll tell you everything you want to know about essences!
Read more
The Japanese brand SK-II is a famous example of the use of fermentation in cosmetics. The story of SK-II began in a sake brewery in Japan, where scientists noticed that elderly workers had wrinkled faces, but extraordinarily soft hands with a smooth, youthful appearance. Their hands were in constant contact with the yeasts included in the sake fermentation process.
Five years of research and careful examination of more than 300 types of yeasts led to the discovery of the Pitera, an ingredient that would become the keystone of the SK-II range, born in the 80s.
Their best-seller product, the Facial Treatment Essence is composed of 90% Pitera (or galactomyces ferment filtrate).
As a by-product of the fermentation of yeast, Pitera is a blend of vitamins, amino acids, minerals and organic acids that protects, regenerates and renews the skin. The Facial Treatment Essence is such a cult beauty product in Asia that Asians have even renamed it the "Holy Water" or "Miraculous Water".
Yeast lotions (with Galactomyces and Saccharomyces) are extremely popular in Asia where there are dozens of essences inspired by the famous SK-II Facial Treatment Essence. Some are blatant copies, others are inspired by it and have sometimes improved the original formula.
My detailed review of the SK-II essence is available here.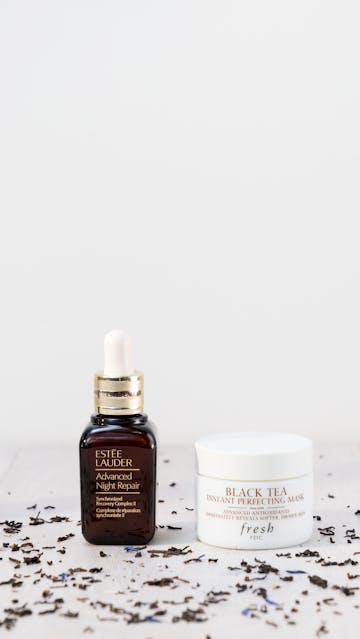 Estée Lauder Advanced Night Repair Synchronized Recovery Complex II:
Another cult product took advantage of the benefits of fermentation in recent years, the famous serum Advanced Night Repair by Estée Lauder.
When it launched in 1982, the Night Repair Cellular Recovery Complex was the first night repairing and regenerative serum on the market. It was also one of the first skincare treatment to use hyaluronic acid for a long-lasting moisturizing effect. Ten years later, the brand adds antioxidant ingredients to its bestseller formula and renames it Advanced Night Repair on that occasion. The brand promised that this small brown bottle could protect the skin against 90% of free radicals responsible for premature skin aging.
Since then, the formula has been improved again. In 2009, the brand added the ChronoluxCB technology, which is supposed to stimulate the natural purification of skin cells and optimize its natural mechanism of nocturnal repair so that it can regain its radiance.
Finally, in 2013, the brand combined this technology with another one called catabolism and added a complex of fermented ingredients composed of algae and a yeast (the Bifida Ferment Lysate), which reinforces the natural cellular purification of the skin and boosts its self-repair potential.
With more than 25 patents, the Advanced Night Repair Synchronized Recovery Complex II was born.
Even if fermented ingredients weren't part of the original formula, they are now at the heart of the new formula of the Advanced Night Repair serum, with Bifida Ferment Lysate as a second ingredient in quantity. Estée Lauder is now definitely part of the era of fermented cosmetics.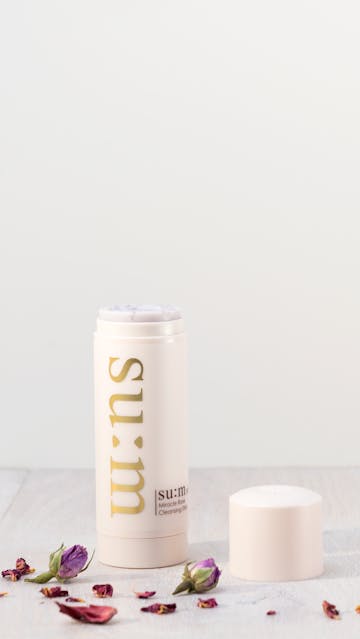 Su:m 37:
Another brand uses fermentation but this time, for all its products, the Korean brand Su:m37, which belongs to the South Korean group LG. Yes, LG, like the phones and the washing machines. In South Korea, this gigantic LG conglomerate has ramifications in all areas, including cosmetics.
Believing "cosmetics fermentation" is one of the next engines of growth in the cosmetics industry, LG launches Su:m 37 in 2007, Korea's first fermented cosmetics brand. Indeed, in recent years, there has been a real demand for more natural products in South Korea. While the competing group, Amore Pacific, introduced skincare products using traditional Asian medicine ingredients (as you can see in my article on Sulwhasoo), LG wanted to stand out by focusing on naturally fermented ingredients.
Indeed, Su:m 37 differs from artificially fermented cosmetic products already on the market because the brand offers products based on pure, naturally fermented ingredients. Su:m 37 uses about 50 organically grown plant species in Hokkaido, a region of Japan, and ferments them at a temperature of 37 °C for 1102 days, or more exactly "3 years + 7 days" (hence its name, Su:m 37) (sum means breathing in Korean).
Su:m 37 uses a fermentation technique researched for over 80 years by the Japanese Otaka Research Center, a world renowned establishment recognized for its research on fermentation. In the first stage of the process used by Su:m 37, some undiluted solutions of pure plants are extracted and stored in a cedar, oak or earthen barrel for seven days. The extracted solution is then moved to a storage area in South Korea at Gangwon-do and left at a constant temperature of 37 °C. It's left there to ferment for several months or even years (up to 3 years).
This slow fermentation process produces new naturally fermented substances, which contain various amino acids, natural organic acids, and antioxidants. These are naturally non-irritating and stimulate the renewal metabolism of the skin, to smooth out its texture and helps to purify it.
LG believes that the fermentation technology in cosmetics is a new growth engine that can revitalize a Korean market already saturated with natural cosmetics inspired by Asian medicine. Su: m37 is indeed a huge success in South Korea and all over Asia.
One of their best-selling products is the Miracle Rose Cleansing Stick, a face cleanser based on fermented rose, which I have already mentioned on my blog. Apparently, it's quite time-consuming to manufacture. As a result, it's often out of stock and difficult to find.(Edit, apparently, it's discontinued! I really hope it's only a rumor and hopefully, it will be back in stock soon!)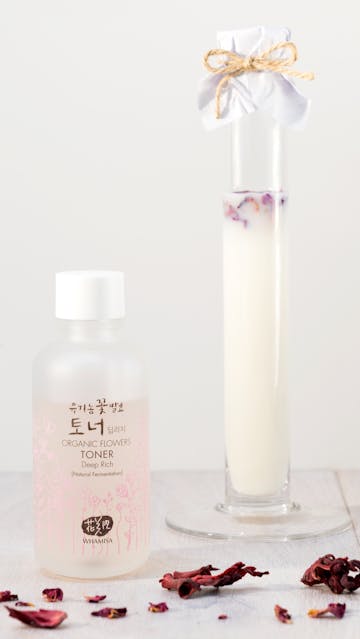 Whamisa:
Whamisa is a 95% organic natural Korean skincare brand, they use a natural fermentation process to distill and preserve the power of natural ingredients, like Su:m 37.
Whamisa is certified Ecocert, BDIH, and EWG. The products are sodium laureth sulfate (SLS), mineral oil-free and paraben-free. They're also vegan and cruelty-free.
Their concept also highlights "water-free" cosmetics, which means products with only pure and powerful botanical extracts or oils as a base rather than water, like most cosmetic products on the market. The products' formula is supposed to be less diluted and more moisturizing when they're water free.
So, instead of just adding water to the products, which according to the brand, is basically filling them with something, they use natural extracts like aloe vera, olive as well as vitamins and antioxidants, which repair and revitalize the skin.
Their bestseller is the Whamisa Organic Flowers Deep Rich Essence Toner , a moisturizing gel-like toner/essence, based on galactomyces (yeasts), fermented lotus extract but also aloe vera, chrysanthemum extract, and oat.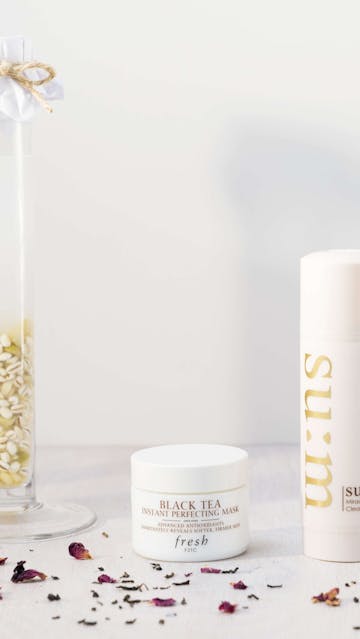 The Black Tea range by Fresh:
The American brand Fresh has been using fermented black tea for years in its Black Tea range. They use it for its powerful antioxidant benefits, for a protective action against the accelerated aging of the skin.
The brand has gone even further with their latest launch in this range, the Black Tea Kombucha Facial Treatment Essence which is based on kombucha, this sweet fermented black tea beverage, very popular in Asia and Northern Europe, but also by people who want to take care of the well-being of their intestinal flora. Kombucha is also very antioxidant, it helps to tighten the pores of the skin and gives it glow.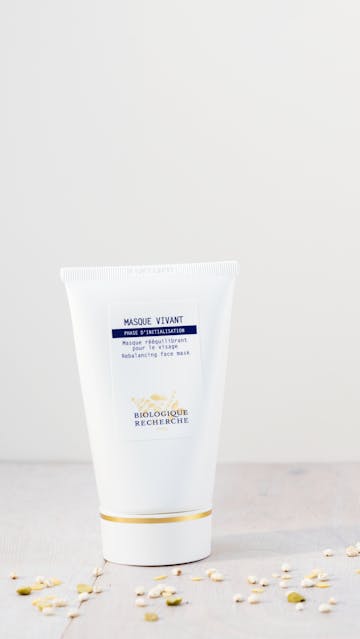 Biologique Recherche Masque Vivant:
The French professional brand Biologique Recherche, which I mentioned in my review of the cult favorite Lotion P50, has got a second best-selling product, which also benefits from the properties of enzymes.
It's the very "fragranced" (smelly?) Masque Vivant , of which the first ingredient is yeast (it really smells like yeast, it reminds me of Marmite or Vegemite)(and I'm French so, as you can guess, I'm not really into it).
The yeast is used here for its purifying and anti-aging properties. The brand also added extracts of witch hazel and cucumber, to help rebalance the skin.