Intro
My thoughts on the refillable, eco-friendly lipsticks from the Parisian luxury makeup brand La Bouche Rouge Paris! Are they worth the price?
Today, let's talk about some refillable, eco-responsible luxury lipsticks with precious leather cases, and also a "clean" formula! La Bouche Rouge Paris is a new super trendy makeup brand made in France. I tested their lipsticks and I'll share my thoughts with you!
About 1 billion tubes of lipstick are thrown away each year and they end up in the oceans.

When Nicolas Gerlier, a former L'Oréal executive, realized how colossal the ecological waste was, he decided to set up a company to offer sustainable lipsticks that would be more environment-friendly.

His start-up, La Bouche Rouge Paris, was incubated at Station F, the famous startup campus created by Xavier Niel in Paris.

Supported by bpifrance (a bank of entrepreneurs) and the Centre-Val de Loire region in France, La Bouche Rouge raised 800,000 euros in 2017 for its creation.

The lipsticks are manufactured in the Cosmet'Up platform at LVMH Research's laboratory near Orléans, in France.

In short, the "maison de maquillage" La Bouche Rouge Paris is a true concentrate of French excellence, but in a modern, very 2019 way!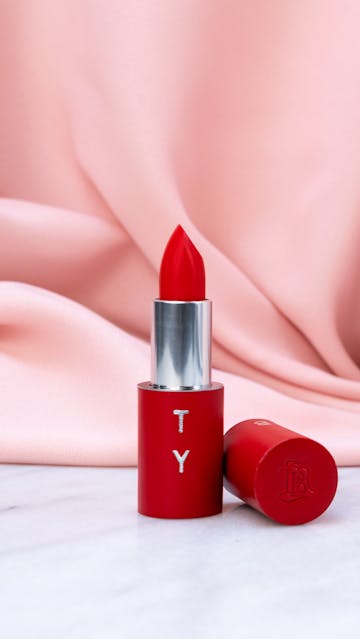 La Bouche Rouge Paris:
The brand values:
La Bouche Rouge has quite a different approach compared to conventional makeup brands.
They want to encourage an ecologically responsible and more sustainable consumption and also to promote craftsmanship and the French luxury "savoir-faire".
Their lipsticks use as little plastic as possible for their packaging. They're made of other materials that are easier to recycle and/or more durable, such as paper, metal, and leather.
The lipstick formulas are supposed to be "clean" and "non-toxic" (I'm not a big fan of this type of vocabulary, I talked about it in my article on "non-toxic" cosmetics).
In other terms, it means that they are manufactured without microplastics, without preservatives (they use antioxidants instead), animal fat, parabens and paraffin (but there's still microcrystalline wax in their formulas, which is a mineral wax extracted during the refining of oil, widely used in the cosmetics industry).
And for every lipstick sold, the Bouche Rouge donates the equivalent of 100 liters of drinking water to the Eau Vive Internationale association, in the Kara Eau programme for children in the Kemerida region and the village of Hilou in Togo. The first well was opened in 2018.
A very nice initiative!
The concept:
La Bouche Rouge has designed its lipsticks as a durable object, which can be kept all your life if you wish.
The brand sells starter kits with a leather lipstick case and a refill in the color of your choice.
If you want to buy another color, or if you have finished your lipstick, you can simply buy a refill and insert it into the original case. You don't have to buy a new case every time you want a new color (except if you're like me and you apparently don't have an eco-responsible consumption of cosmetics at all, ahem).
The case is magnetic, so it's very easy to change the refill. If you don't want to buy a case and just the refill, it's also possible!
The refill case is made of paper (so not super durable and it can become dirty quite fast). If you want to use the refill, you have to take the tube out of the case (which feels a little weird, it looks like your lipstick is falling apart).
The lipsticks are available in 3 finishes (sheer & balmy, satin and matte) and about twenty colors in the permanent collection. They also have limited edition shades, made in collaboration with very trendy and chic people (models, actresses and even fashion magazines).
Recently, the brand has also introduced a customization service on its website, where you can design the color of your choice, which you can name at your convenience to have your own unique lipstick shade.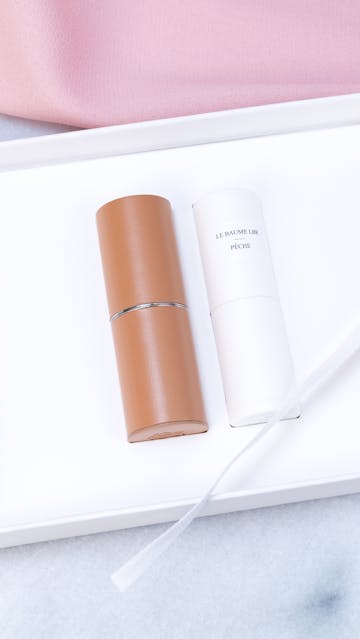 The manufacturing process:
La Bouche Rouge lipstick refills are manufactured using water-efficient processes inspired by the pharmaceutical industry, out of concern for the environment.
Obtained by infusion of liquid pigment, the color of lipsticks is produced in small quantities thanks to a special patented machine, which is housed in the premises of LVMH Recherche in Orléans (the brand doesn't belong to LVMH; they help them with logistics support).
For the leather case, the brand chose to work with a French family owned tannery, which exists since 1842.
La Bouche Rouge has chosen to work with this tannery in particular because the owners live on the production site and make sure to use tanning processes that respect the environment surrounding its village.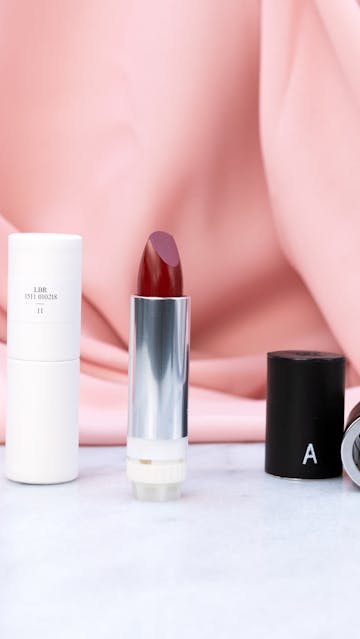 The lipsticks, detailed:
The packaging:
The leather case is so stunning!
It was only available in black leather until recently, but now you can choose from 6 different leather colors.
La Bouche Rouge made it with Baranelle leather, a smooth full grain calf leather (the same as Hermès uses for its leather goods). The touch of this leather, called "bougie", is obtained thanks to a double vegetable tanning in oak barrels, a process that characterizes the unique and artisanal savoir-faire of the French tannery the brand is working with.
The case is very heavy and closes magnetically. The clicking of the closure is very pleasant and definitely feels super luxurious!
I was a little surprised that the brand didn't offer a vegan alternative (which would be in line with their ethical approach), but they have apparently not yet found a clean alternative, without plastic and as luxurious as leather. According to their website, they're working on it and there will probably offer a vegan alternative in the future.
The case is customizable, you can have your initials engraved if you wish (the service isn't free, it's $7, and you can go up to 3 letters).
The brand really cares about every detail, even in its packaging. Even the cardboard boxes containing the lipsticks are very elegant. The lipstick case even comes with a protective pouch. Very chic!
The formula:
Because of the brand's communication, I was convinced that the lipstick formulas were completely natural, but in reality, this isn't really the case.
Even if their formulas are free of "controversial" ingredients"*, they remain quite conventional, and I don't see a huge difference with other luxury makeup brands.
(*: I don't really get on with the current paranoia about cosmetic ingredients, especially for a brand made in France, where the cosmetic legislation is really strict, but unfortunately, this type of communication is sadly quite popular at the moment, and it helps to sell…)
As an example, here is the ingredients list of the Baume Pêche:
Octyldodecanol, Dimethicone/Vinyl Dimethicone Crosspolymer, Isononyl Isononanoate, Synthetic Wax, Cera Alba (Beeswax), Polybutene, C10-50 Cholesterol/Lanosterol Esters, Hydrogenated Microcrystalline Wax, Shea Butter, Polyglyceryl-2 Triisostearate, Stearic Acid, Trimethylolpropane Triisostearate, Sorbitan oleate, Aluminum Hydroxide, Magnesium Hydroxide, Menthol, Stevioside, Tocopherol, Propyl Gallate, Citric Acid, Ci 12085 (Red 36,Red 36 Lake), Ci 15850 (Red 6, Red 6 Lake, Red7, Red 7 Lake), Ci 15985 (Yellow 6, Yellow6Lake), Ci 19140 (Yellow 5, Yellow 5Lake), Ci 42090 (Blue 1 Lake), Ci 45380(Red 21, Red 21 Lake, Red 22 Lake), Ci 45410 (Red 27, Red 27 Lake, Red 28 Lake), Ci 73360 (Red 30, Red 30 Lake), Ci 77163 (Bismuthoxychloride), Ci 77491, Ci 77492, Ci 77499 (Iron Oxides), C1 77742 (Manganese Violet), Ci 77891(Titanium Dioxide).
I couldn't find this list on their website, the brand doesn't indicate it (which is a bit of a shame).
So in this formula, there are many color pigments, some vegetable butters and waxes (shea butter, styrax sap…) but also quite a few emollient ingredients with a synthetic origin (dimethicone, microcrystalline wax…).
Even if I personally have no problem with this type of composition, I find it a little bit weird that they didn't choose to have a more natural formula.
The different finishes:
There are three different finishes in the range:
– baume (lip balm): a sheer color, that reacts to the pH of the lips, it is the ideal finish for a natural look. They can be worn alone or under another lipstick.
– satin: a satin and semi-opaque finish, very comfortable and perfect for everyday use.
– matte: a very creamy and comfortable matte finish, very pigmented and long-lasting, not drying at all.
The application:
They are quite easy to apply to the lips, they're creamy. The shape of the bullet is precise enough to draw the contours quite well (I don't really need a lip pencil with them).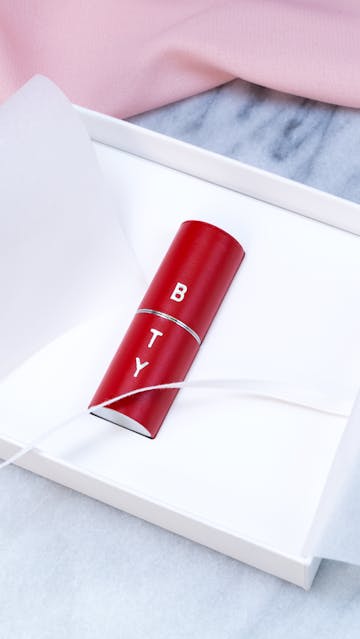 The texture and the feeling on the skin:
I find the formula of the satin and matte finishes very pleasant and comfortable but I was a little disappointed with the balm, which literally disappears from my lips in less than an hour. I feel like I have to reapply it super often throughout the day. I must admit that for its price, I wasn't impressed…
On the other hand, I like their fresh feeling when I apply them on my lips (they contain a little bit of menthol, just the right amount), it feels nice!
The fragrance:
They're fragrance-free (you can barely smell the menthol).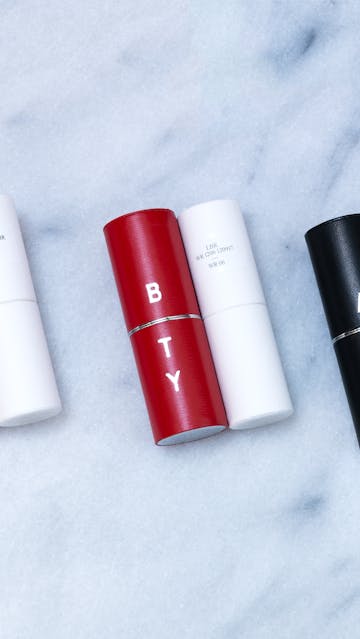 The pigmentation and opacity:
Depending on their finish, they're more or less pigmented. The matte ones are the most pigmented of the three.
The colors:
In the current collection, there are many different reds (it's their signature color) but also some nudes and brighter colors.
I chose 3 shades in each of the finishes:
– Le Baume Pêche: a pretty sheer pinky peach shade, perfect in all seasons.
– Nude Red: it's described as a red for every day and that's exactly what it is! It has a warm brown undertone, it's very easy to wear. On my lips, which are quite pigmented and quite pink naturally, it even looks like a maroon red. I'm a big fan of this color (it seems that it's one of their best sellers)!
– Rouge Vendôme: a stunning neon red, with a small orange undertone. The perfect colour to brighten your face!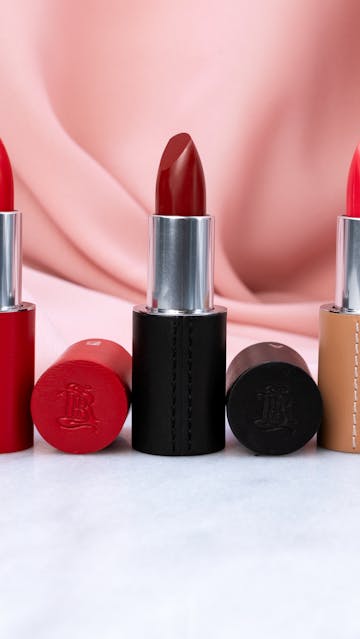 The lasting power:
The matte lipstick has an excellent lasting power! On me, it lasts at least 5 to 8 hours without budging (if I don't eat). I noticed that it's so pigmented that it tends to tint my lips however, even after I used my makeup remover. I'm not impressed with that, especially for the price. I like it when my lipsticks last a long time but when I remove my makeup, it has to go!
The satin one remains for 3 or 4 hours and it disappears quite nicely from the lips, no tint left.
For the lip balm, unfortunately, I'm not super convinced. I understand that it's a sheer balm and that it can't be super long lasting, but I have others (cheaper) lip balms and they definitely stay longer on my lips…
The value for money:
They're ridiculously expensive, I'm not gonna lie..
I guess that's the price to pay for such limited production, luxurious and exclusive materials. The French Excellence as its finest!
I can definitely tell you that I felt like I was supporting my country's economy when I purchased them ah ah
I must confess that I can eventually understand the price tag for the cases. The details are stunning, it's the same leather used by Hermès etc, etc (it'll probably be the only time in my life that I own a Hermès leather item 😉 ).
But the formulas left me rather unsatisfied. Clearly, the colors are stunning and very well made (the English makeup artist Wendy Rowe helped them design most of the shades) but I would definitely have preferred a more natural formula, that would have been more aligned with their concept (and I hope they can also drop the "non-toxic" communication, so unnecessary!)
And I definitely expected more from the lip balm.
The availability:
They're available online on their website, but also physically in certain stores, like Barneys in the US (the list of their stores is on their website).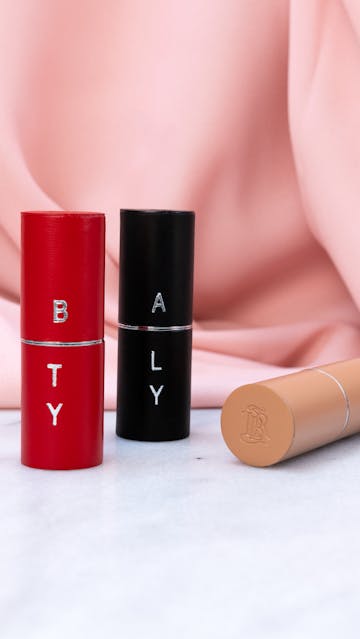 The swatches:
Here are the swaches of the lipsticks I own from La Bouche Rouge Paris!
If you're reading this from your phone, please feel free to click on the picture to enlarge it!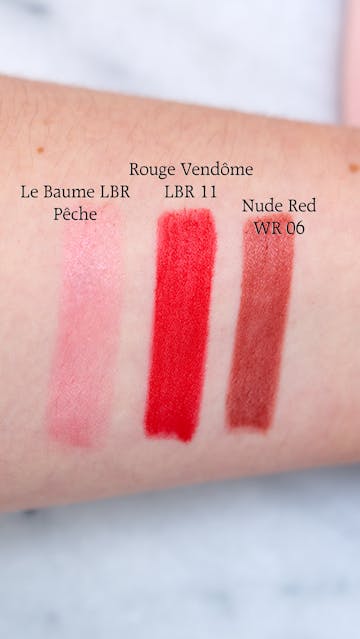 The lip swatches:
Baume Pêche: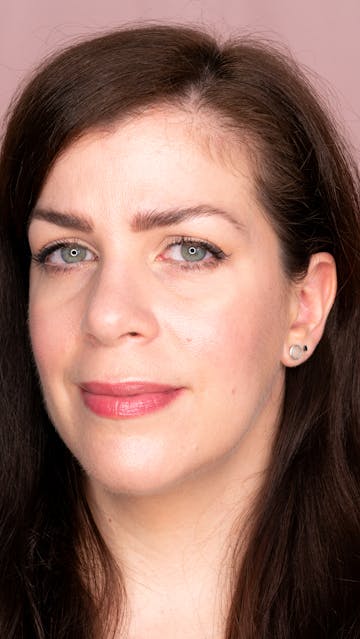 Nude Red: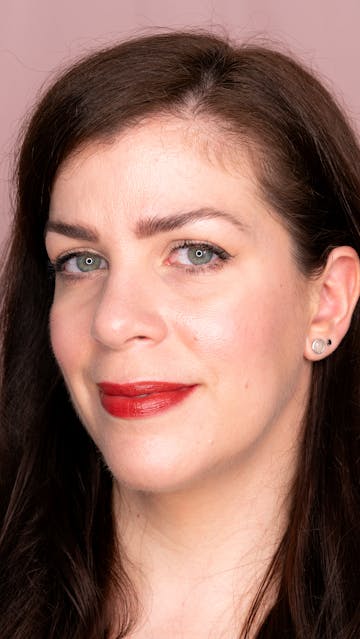 Rouge Vendôme: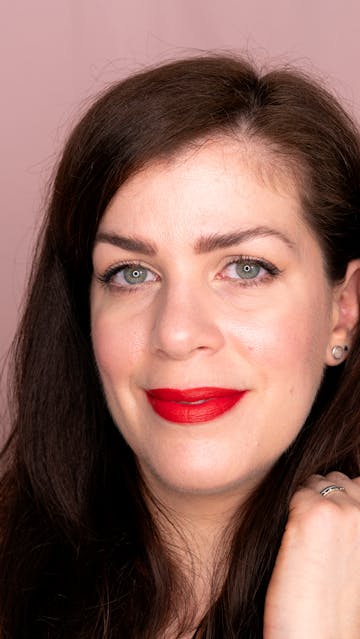 In short:
In short, I'm happy I had the opportunity to try them (however, I have to avoid thinking too much about the price they cost *insert crying emoji here*) but to be honest, I'm not 100% sure I will repurchase other shades from the brand.
Yes, the case is absolutely stunning, it's undeniable, but the formula didn't wow me. And I really expected to be wowed (the few reviews I read and watched on YouTube were raving ones!).
That being said, if I were to recommend one of the three finishes, it would definitely be the matte one. For me, it's the best one (and the shades in this finish are incredible, especially if you're a red fanatic like me!).
The La Bouche Rouge Paris lipstick refills per unit are $37.
The La Bouche Rouge Paris Lipstick Case per unit retails for $125.
The La Bouche Rouge Paris refill + case set retails for $160.