Millenial lipsticks! That's what I thought when I read the description of these Bobbi Brown Crushed Lip Color lipsticks.
Indeed, these lipsticks have this "effortless" vibe that millennials love. And millennials are clearly the favorite target of cosmetic brands at the moment!
These sit between a lip balm and a lipstick and they're supposed to give you a "blotted" effect on the lips. The finish is semi-matte and it's definitely natural with just one swipe. They're not sheer, there's definitely some pigments here but they feel super lightweight on the lips.
You can totally layer them for a more intense effect if you prefer. They're so easy to apply, you definitely don't need a mirror or a lip liner!
They really remind me of the Glossier Generation G sheer matte lipsticks and the ColourPop Blotted Lips. Except these are much more comfortable and they're actually good for your lips: they contain Vitamins E, C, and beeswax plus the color really stays on your lips. And this packaging is just so beautiful: they feel luxurious but with a twist: I really love the color coordination with the actual shade of the lipstick. So pretty and also so convenient to find them in your makeup bag! Oh, and did I mention their yummy fruity scent?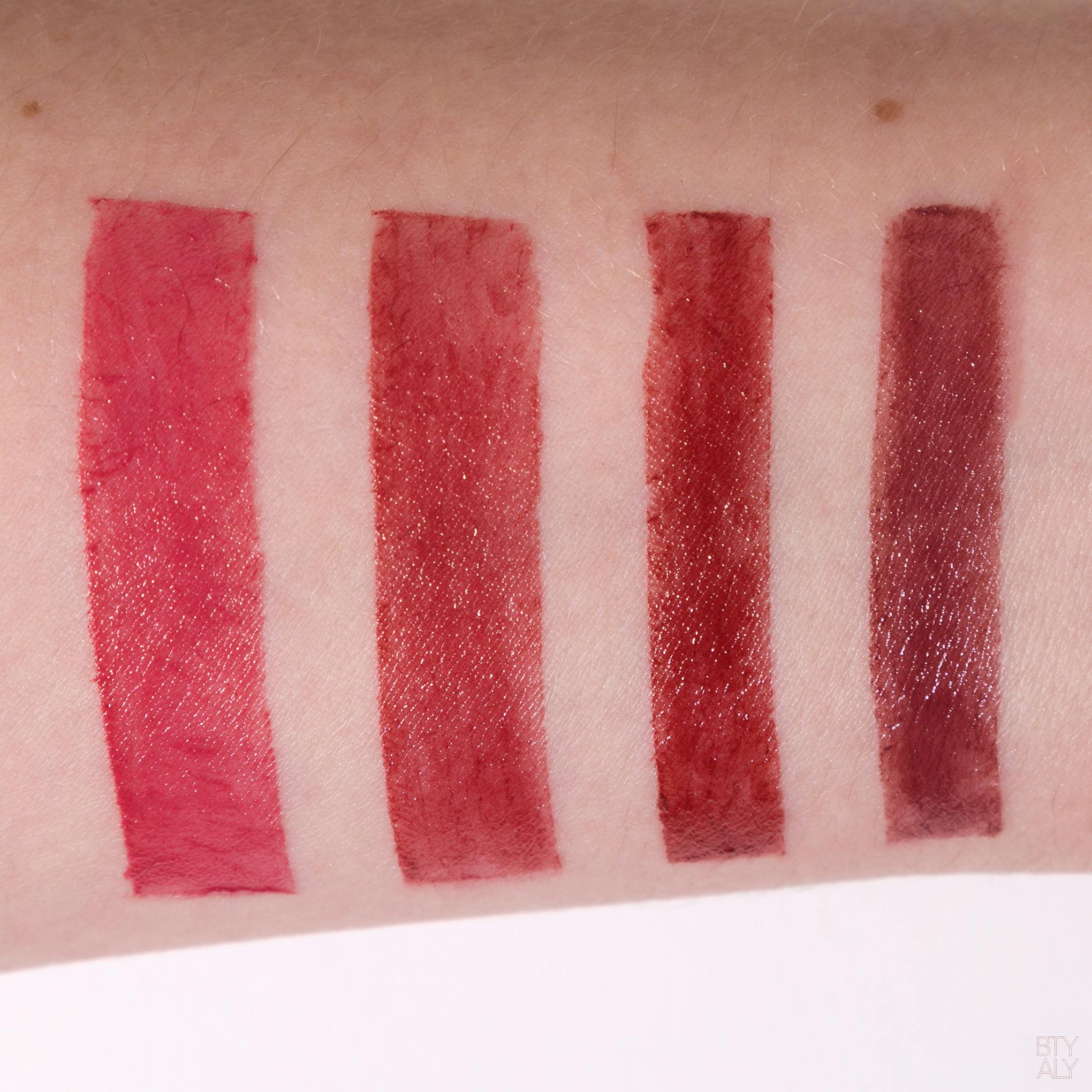 Can you tell I have a type? I swear these colors are different IRL! I chose the shades Babe, a gorgeous soft pink, Plum, a natural brown berry, Cranberry, a warm browny red and Telluride, an intense mauve. What can I say, I'm a sucker for autumnal shades!
The range includes 20 shades, all super wearable.
The Bobbi Brown Crushed Lip Color lipsticks are available on the brand website and they retail for $29.