Intro
Discover my mini-review of the Squalane Facial Oil by the "clean skincare" American brand Indie Lee, and a mini-focus all about squalane oil!
I'm wondering what took me so long to try squalane oils, including one of the most famous, the Squalane Facial Oil from the American "clean skincare" brand Indie Lee.
Squalane oil is not really one of those brand new buzzy skincare ingredients, even if people are talking about it a lot lately.

Squalane oil has been known and used in cosmetics since 1950. When I was a student in cosmetics (almost 20 years ago!), labs were still using squalane oil derived from shark liver.

This is indeed cheaper than vegetable-derived squalane oils but of course, its production is extremely controversial because sharks are killed just for this reason. Recently, animal protection associations helped to change things, by encouraging large cosmetic groups to stop using squalane of animal origin and to favor plant alternatives instead.

The labs have therefore developed more squalane oils derived from vegetable ingredients. Vegetable squalane is obtained from the hydrogenation of squalene from the residues of olive oil, sugar cane, amaranth, rice, wheat, sugar beet or palm oil (with the latter option also being quite controversial due to the deforestation problems that it involves).

This process of hydrogenation is based on green chemistry and doesn't use solvents in the case of the vegetable squalane used in particular by organic brands. There is also a 3rd generation squalane obtained by a biotechnological process from renewable plant raw materials.

Squalene (with an "e") is indeed the interesting component here because it's an element that is naturally present in the human skin sebum. Squalane oil made from squalene is highly biomimetic, which means that it's similar to the lipids that form the skin's natural lipid film and therefore has an excellent affinity for the skin. It basically acts as a natural emollient.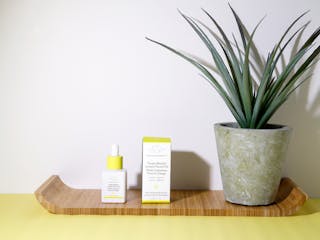 Skincare
Review: Drunk Elephant Virgin Marula Luxury Facial Oil
Marula oil is the new trendy face oil, of the moment. This natural oil is supposed to be highly beneficial for the skin, especially from an anti-aging perspective. There are several Marula oils, at very different prices (from one to ten times the price!). The Drunk Elephant Oil, Virgin Marula Luxury Facial Oil is probably among the most expensive options. Let's see if it worth its price!
Read more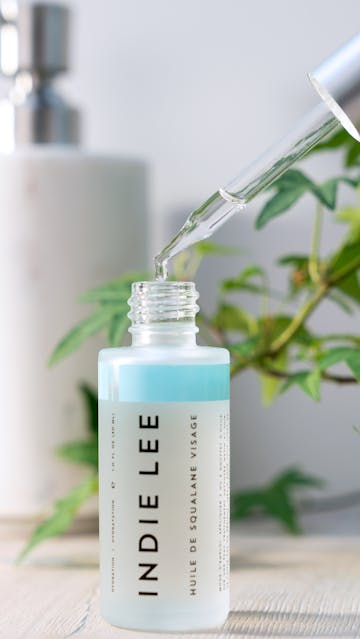 Mini-review:
Squalene (with an "e") is indeed the interesting component here because it's an element that is naturally present in the human skin sebum. Squalane oil made from squalene is highly biomimetic, which means that it's similar to the lipids that form the skin's natural lipid film and therefore has an excellent affinity for the skin. It basically acts as a natural emollient.
Squalane oil has many benefits for the skin:
– it indirectly moisturizes the skin: it helps to strengthen the skin's lipid barrier, it softens the skin and also protects it from the dehydration,
– it's also ideal to treat and prevent dryness around the eyes and lips. Personally, I also apply it on my lips to repair them and it works great!
– it's odorless, colorless and non-irritating,
– it's also ideal for sensitive skins because it's soothing. Squalane helps to accelerate the healing of damaged skin and soothes eczema, dermatitis, and psoriasis,
– its texture is super light and non-greasy, it's almost as liquid as water and is absorbed very quickly into the skin, without leaving any greasy residue. It's the ideal oil if you don't like oils!
– it's non-comedogenic and naturally anti-bacterial, so if like me, you have acne-prone skin, it's perfect!
– it helps to control the excess of sebum during the day. Squalane helps to regulate excessive sebum production (much like jojoba oil, but the texture of squalane oil is even lighter),
– finally, it's also naturally antioxidant. It helps to protect the skin against free radicals that can ultimately accelerate premature skin aging and also cause pigment spots.
– squalane oil also helps to fight hyperpigmentation in the long term.
So if you have the same skin type as me (combination, and acne prone but also very dehydrated), squalane oil is ideal. And if your skin is also sensitive, it's even better for you!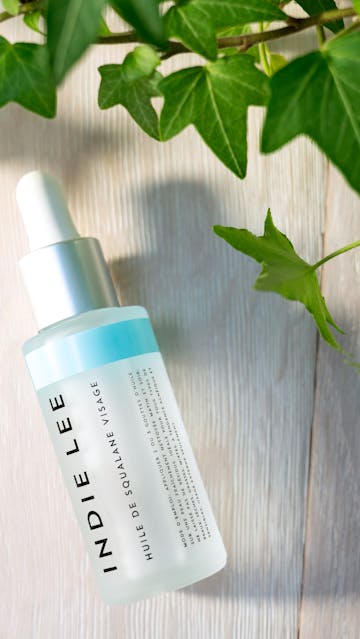 This is the first Indie Lee product I've tried.
Indie Lee is a young brand, not yet 10 years old but it's already causing a big stir! With its colorful and very minimalist packaging, the brand is everywhere on Instagram and it's now available in Sephora in the United States.
Indie Lee is part of the American "clean skincare" movement that favors the choice of natural ingredients in its formulas and avoids "controversial" ingredients (you know my stance on this topic). That being said, the brand also likes to combine nature and science to offer products that are highly effective without compromising on the safety of its formulas. That's what made me want to try it!
Indie Lee makes it a point of honor to empower their clients to become aware of what they put on their skin and in their body. The brand's founder is indeed a survivor of a brain tumor and this tragic event made her question the products she was using every day in her bathroom (which can easily be understood).
Squalane oil is one of the best-selling products for Indie Lee and after trying it, I can totally understand why!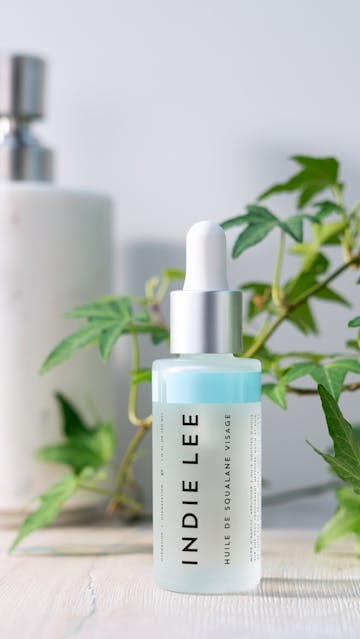 This product has the simplest formulation ever: only one ingredient, 100% squalane oil derived from olive oil. Indie Lee chose the highest quality available on the market with olives from organic farms.
I haven't had the chance to compare this squalane oil with other squalane oils available on the market (if you know me a little, you know that I have already planned to try several of them to make a comparative article ah ah 😉 ) but I'm very curious to see if the other squalane oils are as good as this one. I have the one from Biossance, Peter Thomas Roth and The Ordinary on my radar too. The price differences are very significant between them, and I would like to understand why.
When I became interested in this ingredient, it was the quality/price ratio that made me choose Indie Lee (well, that and all the great reviews I read about it!). And I must say that I'm not disappointed at all!
It's probably the best facial oil I've used in a while! I use it during the day and it's absolutely perfect. It helps me keep my skin moisturized and comfortable all day long but without making me look shiny like a disco ball. On the contrary, since I've started using it, my skin looks less shiny than before!
This summer, I was using another facial oil (from Ren) and really, it didn't suit me at all. It was way too greasy for my skin, I really didn't like it. So I waited painfully to finish it and when I switched to the one from Indie Lee, it was a revelation!
OK, it doesn't smell that great (its scent is almost chemical, it doesn't smell like olive or olive oil at all in case you're wondering), but it's really its only small negative point!
In conclusion:
I've been using it for about 8 weeks, and I still have a lot left. I think the bottle will last me at least 6 months (using it only in the morning). The only reason I'm not going to repurchase it right away is because I want to try other squalane oils to compare, but I already feel it's going to be hard to outshine this one!
The Indie Lee Squalane Facial Oil retails for $32 for 30ml.
Have you tried a squalane facial oil? And have you heard about the Indie Lee brand? Feel free to answer in the comments!
Product Review in detail
Summary
Indie Lee Squalane Facial Oil
"Improve the appearance of texture and tone, skin elasticity and cell turnover with this readily absorbed, 100% pure, Olive derived Squalane. Non-pore clogging, this oil leaves the complexion soft, nourished and never greasy."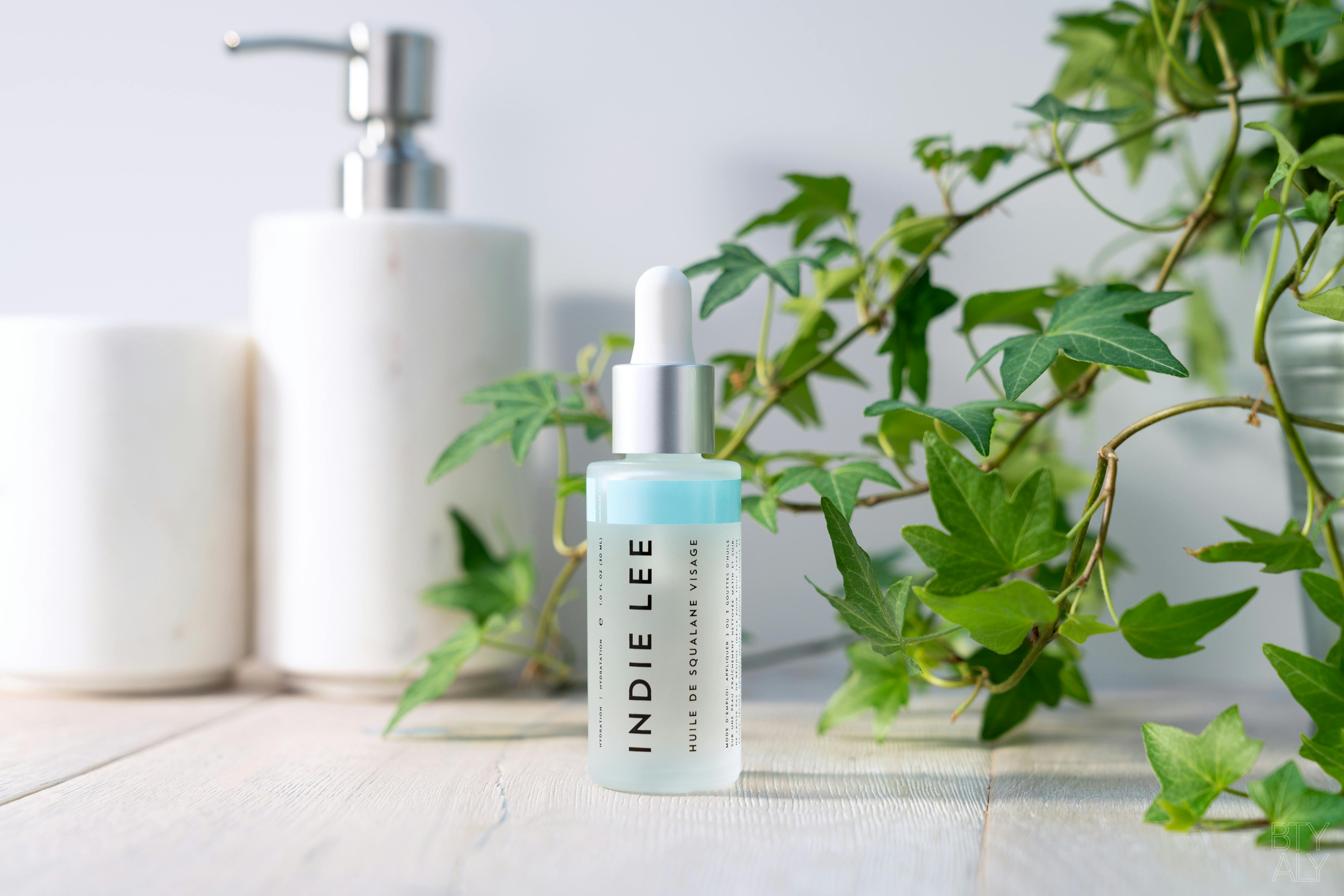 Recommendation
A+
I love this facial oil!
Pros
- the simplicity of the formula: just one single ingredient, the squalane oil, and at the highest grade,
- it's perfect for me during the day: its super light texture is absorbed by my skin in a few seconds,
- it leaves my skin comfortable and this feeling lasts all day,
- it helps me to reduce the shine of my face during the day,
- I also use it on my eye contour and lips, and it really helps to fight against their dehydration,
- Indie Lee's price/quality ratio is very good compared to other squalane oils on the market,
- I can easily find it online (from Dubai, I order it from Cult Beauty or Beautylish).
Cons
- I'm not a fan of the natural scent of the product but to be honest, it evaporates in a few seconds and also, I prefer that there are no additives to cover it.
product name
Squalane Facial Oil
packaging
A glass bottle with a dropper. The packaging is sober and minimalist.
fragrance
A very slight "chemical-like" sent that doesn't last on the skin once applied.
texture
Super liquid, and it feels dry after you applied it on the skin, it leaves no greasy residue after a few seconds on the skin.
For Who
All skin types, all ages.
Concerns
– dehydration
– dryness
– hyperpigmentation
– acne prone skins
– sensitive skins
– skins that want to prevent the first signs of aging
– combination skins that tend to shine a lot during the day
Method
I use the Indie Lee Facial Squalane Oil during my morning routine, after my serums and before my moisturizer (it could totally replace the latter if I wanted to do a more minimalist skincare routine).
I out 3 to 5 drops into the palm of my hand and apply it on my face with simple pressures. It's absorbed in a few seconds and I can apply my moisturizer on top.
Key Ingredients
– 100% pure squalane oil derived from olives: prevents dehydration, helps to regulate the excess of sebum, anti-bacterial, anti-oxidant, helps to reduce the hyperpigmentation…
Ingredients
Squalane Oil (Olive derived).
Ingredients not included
– PEG
– parabens
– aluminium
– mineral oils
– BHA and BHT
– phthalates
– coaltar
– dyes
– synthetic perfumes
– silicones
– DEA, MEA, TEA
– sulphates
– formaldehyde
– talc powder
– methylisothiazolinone and methychloroisothiazolinone
– toluene
– triclosan
– nano-particles