Intro
My mini-review of the Tea Tree Relief Serum from the natural K-Beauty brand Iunik, a simple and effective serum!
Iunik is a Korean skincare brand that has been on my radar for a while. I feel like they share my obsession with serums and as you can imagine, it definitely piqued my interest! So I purchased a few of their products and today I give you my thoughts on the Tea Tree Relief Serum!
When my husband went to Korea last summer, he came across this brand in a trendy shop in Seoul (I think it was Åland) and he took half the products and brought them back to me!

I realize that after a few years of helping me with the English version of my articles (he proof reads them so he basically has to read them diligently), he basically became my beauty shopping partner in crime, and he can spot cool beauty brands that would potentially interest me in a flash! As he travels a lot, it's so cool!

Iunik is indeed the type of cosmetics brand that totally fits my criteria of preference: Korean, based on simple and rather "clean" formulas but with ingredients known to be effective, simple elegant packaging and finally, the icing on the cake, very affordable prices!

There will probably be other reviews of the brand's products to come here; you've been warned 😉

Today, let's focus on the Tea Tree Relief Serum, a purifying, moisturizing and soothing serum. Ideal for my dehydrated, acne-prone combination skin!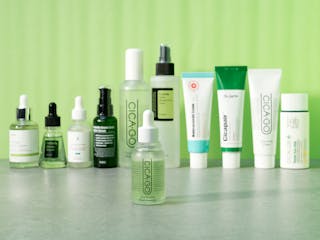 Ingredients
Focus on: Centella Asiatica (and the "cica" trend)
A huge trend in Korea, Centella Asiatica-based "cica" products are absolutely everywhere at the moment. Today, let's focus on this ingredient adored by sensitive skins!
Read more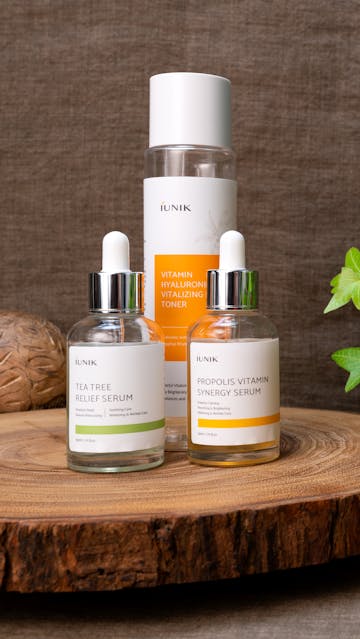 Iunik:
Iunik is part of this new generation of Korean skincare brands that are like a breath of fresh air in the Land of the Morning Calm.
If you still believe that K-Beauty means super complex skincare routines with a multitude of steps and products full of "synthetic" ingredients, Iunik vigorously contradicts this statement.
Indeed, Iunik is more about minimalism, common sense, and simple and effective ingredients!
Even if they prefer using natural ingredients in their formulas, because Korean consumers have always been very keen about these, they don't hesitate to pair them with synthetic, man-made ingredients that are scientifically recognized as effective on the skin!
Compared to "typical" Korean skincare products' formulas, Iunik products' formulas are usually way simpler and shorter. The brand prefers to focus on the essential rather than piling the ingredients in its formulas and taking the risk of causing a skin reaction. This is a trend I see more and more in Korean cosmetics, by the way, and I think it's great!
The products are also hypoallergenic, cruelty-free and except for their Black Snail Restore serum, vegan.
In the same spirit, the brand recommends rather short skincare routines that focus once again on the essential (well, they are Koreans, so these routines still have 5 or 6 steps) ( they actually remind me of the minimalist routine I told you about in my article on how I build my skincare routine).
The Iunik products packaging reflects this minimalism with simple and elegant bottles. I personally really like that aesthetic!
And since they want their products to be accessible to as many people as possible, the prices are very affordable. These low prices make the brand very popular, especially among young people, who are more and more interested in skincare. Iunik is therefore a very "Millenial-friendly" brand ?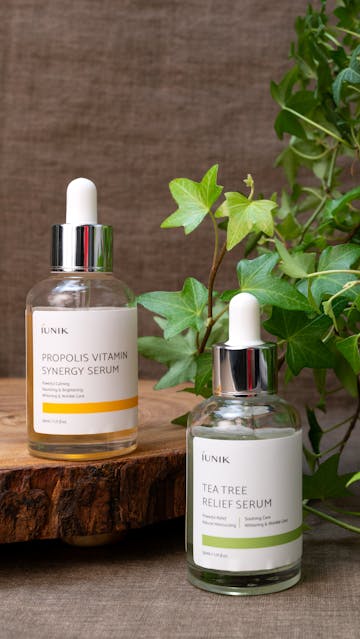 Mini-review:
I must admit that even though I was aware of the minimalist approach advocated by the brand, I did things as usual, in my own way and integrated the brand's serums into my skincare routine as I always do: like a cocktail.
Let me explain. In general, I don't use only one serum in my routine, I don't hesitate to add several to combine the effects of their ingredients. It's a technique that works very well for me and I've been practicing it for years. If you have sensitive skin, I wouldn't recommend it especially, but for me, it works very well!
So I decided to combine two Iunik products in my morning routine: Tea Tree Relief Serum and Propolis Vitamin Synergy Serum (which I will talk about very soon).
To be honest, if I was younger, I don't think the combination of the two products would be necessary. 15 years ago, I would have probably just used the Tea Tree Relief Serum on its own.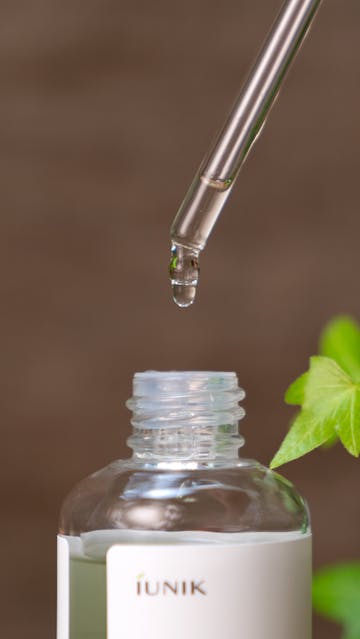 The Tea Tree Relief Serum formula is indeed perfect if you have an acne prone combination skin. It contains Tea Tree extract which has a purifying and calming effect, combined with healing and soothing Centella Asiatica (= the famous Cica I talk about in detail in this Focus article).
It also contains extracts of anti-oxidant sprouted seeds, so I use it preferably in the morning to protect my skin from environmental aggressors.
It's moisturizing but if you have very dehydrated and mature skin (like me), I find it a little bit too lightweight. That's why I decided to pair it with the Propolis Vitamin Synergy Serum from the same brand.
I made them part of my routine 2-3 months ago, after I finished the Purito serum I loved and I find that my skin reacts quite well to it.
Even though I no longer have as many breakouts as before, the Tea Tree Relief Serum helps my skin to stay clean. I also appreciate the soothing aspect of this product because, at the moment, I use fairly strong anti-aging ingredients that tend to give me a little more sensitivity than usual (acids, retinol, I mentioned these when I detailed my anti-aging skincare plan)
The size of the bottle is generous for a serum (50ml), and I only use a few drops every day, so it may last me quite a moment (in my opinion, at least another 4 months)!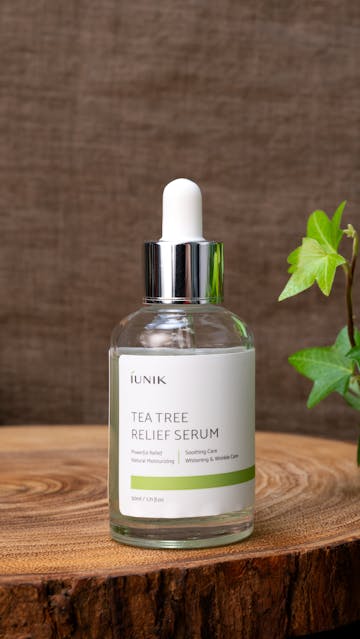 In conclusion:
Iunik is clearly an interesting brand, and I will definitely talk more about the products in future reviews!
Now, if I'm very honest, they remind me a little bit of Purito in their approach and the quality of their products (which is not a bad thing at all, on the contrary!).
If some of you have the same skin type, needs, and age as me and you hesitate between the Purito Centella Green Level Buffet Serum and the Iunik Tea Tree Relief Serum, I would still tend to recommend the Purito though. I think its formula is a little more complete, especially if you also want an anti-aging effect.
Iunik Tea Tree Relief Serum is perfect if you are younger, have an acne prone skin, and are looking for a simple, effective product that won't break the bank!
The Iunik Tea Tree Relief Serum retails between $13 and $18 for 50 ml depending on the retailers.
Product Review in detail
Summary
Iunik Tea Tree Relief Serum
"- Powerful Relief
- Natural Moisturizing
- Soothing Care
- Brightening & Wrinkle Care"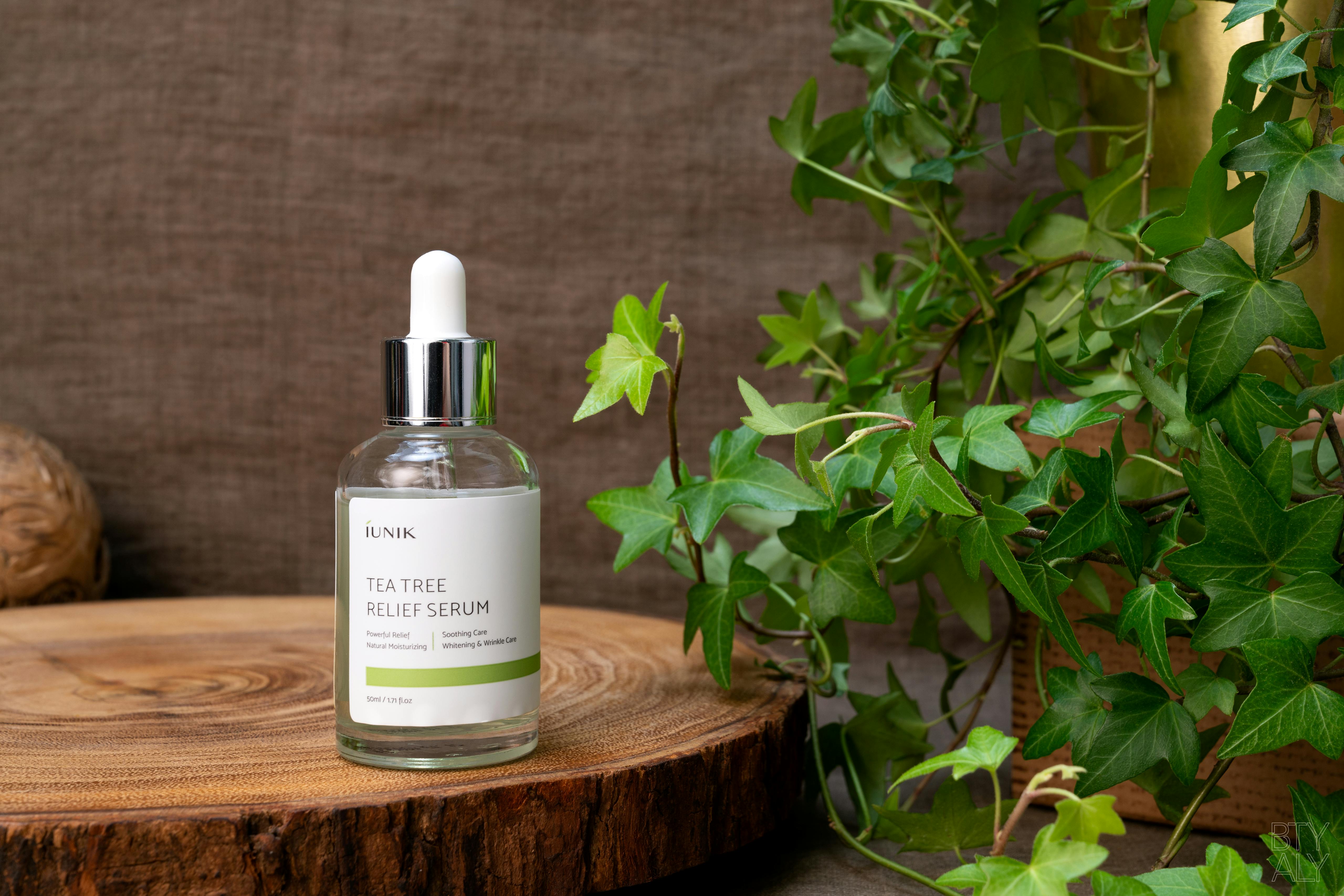 Recommendation
A
A good product, super affordable
Pros
- the formula, with good ingredients in high concentrations,
- the purifying, soothing, and also moisturizing effect. Perfect for my acne prone dehydrated combination skin!
- the texture is liquid but not sticky, and it absorbs well into the skin,
- the simple and elegant packaging,
- the great value for money.
Cons
- it's a little too lightweight if, like me, you have mature skin that needs more comfort. But for younger skins, it's fine!
product name
Tea Tree Relief Serum
packaging
A glass bottle with a pipette, very simple and elegant.
texture
A very liquid gel, non-sticky and quickly absorbed.
For Who
– dehydrated skin,
– sensitive skin,
– acne-prone skin.
Concerns
– acne,
– redness, inflammation,
– irritated skin,
– dehydration,
– dull skin.
Method
I usually apply the Tea Tree Relief Serum in the morning but it can be used morning and/or evening.
After applying my essence(s), I take the equivalent of 3-4 drops with the pipette and massage my face and neck with it. Once it's almost absorbed, I finish with some hand pressures on my skin and continue with the rest of my routine.
Key Ingredients
A simple and effective formula, with lots of good ingredients, such as:
– a Tea Tree solution (67%): anti-bacterial and purifying.
– a solution based on Centella Asiatica extract(19%): calming, soothing, anti-inflammatory effect.
– Niacinamide: smoothing effect, radiance, anti-aging, purifying…
– 6 extracts of sprouted seeds (cabbage, broccoli, wheat germ, rapeseed, radish, alfalfa): antioxidant, anti-aging.
– Adenosine: anti-aging.
– Glycerin, Arginine, Betaine, Hyaluronic Acid, Portulaca Oleracea, Beta Glucan: moisturizing ingredients.
Ingredients
Melaleuca Alternifolia (Tea Tree) Leaf Water (67%), Centella Asiatica Leaf Water (19%), Butylene Glycol, 1,2-Hexanediol, Niacinamide, Glycereth-26, Water, Centella Asiatica Extract, Sodium Hyaluronate, Glycerin, Betaine, Portulaca Oleracea Extract, Brassica Oleracea Italica (Broccoli) Extract, Medicago Sativa (Alfalfa) Extract, Brassica Oleracea Capitata (Cabbage) Leaf Extract, Triticum Vulgare (Wheat) Germ Extract , Brassica Campestris (Rapeseed) Extract, Raphanus Sativus (Radish) Seed Extract, Cellulose Gum, Allantoin, Beta-Glucan, Caprylyl Glycol, Ethylhexylglycerin, Pentylene Glycol, Adenosine, Dipotassium Glycyrrhizate, Xanthan Gum, Chlorophyllin-Copper Complex.
Ingredients not included
– mineral oil,
– synthetic perfumes,
– dyes,
– silicones,
– parabens.