Intro
Discover my mini-review of the Peach Blossom Makeup Multi Kit face palette from the Korean brand Sulwhasoo as well as some swatches and a makeup look with the product.
I'm a little bit latwith this one but I really wanted to review this Sulwhasoo Peach Blossom Makeup Multi Kit face palette (which is unfortunately a limited edition) before it's gone forever!
The formula and the two products it contains are not a limited edition, but the palette with this pretty peach blossom packaging, designed by a Korean artist, Hana Seo, is a seasonal item only. I already told you about it in a Memo and I also reviewed the cushion foundation from the same collection recently.

I still wanted to give you more details because when I finally decided to use it (not gonna lie, it took me a few weeks to be able to because I didn't want to destroy this delicate and beautiful motif!), I couldn't go back to my other face powders because that palette is just so good!

I even took it with me on vacation (I protected it with a ton of bubble wrap in my suitcase!). And since it's still available, I guess this review can be useful for some of you!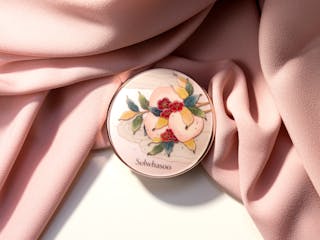 Makeup
Review: Sulwhasoo Perfecting Cushion EX (Peach Blossom Spring Utopia collection)
As promised, here is my review of the Sulwhasoo's foundation cushion, the Perfecting Cushion EX (from the Peach Blossom Spring Utopia collection).
Read more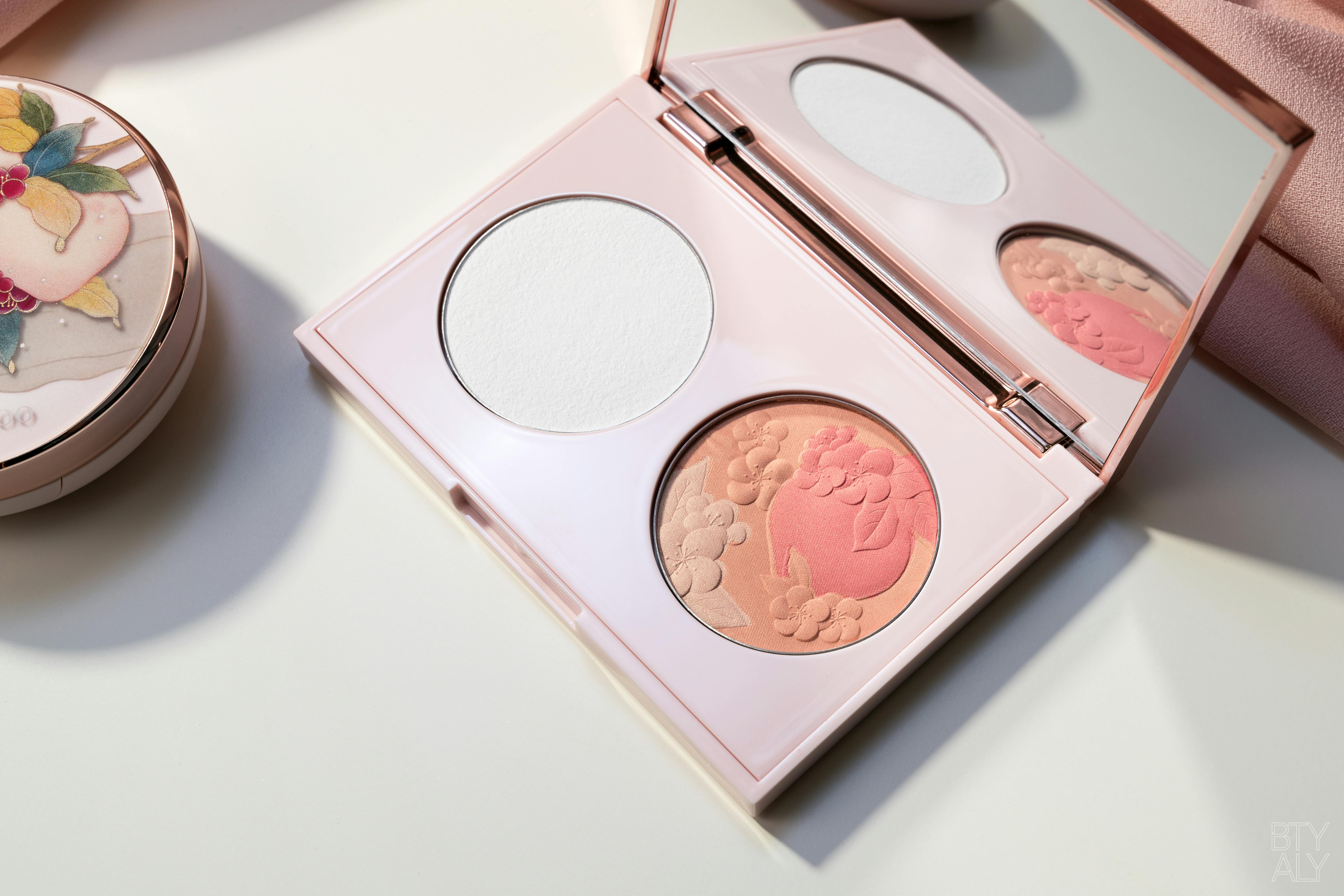 Mini-review:
The packaging of the Makeup Multi Kit is just as stunning as the Perfecting Cushion EX cushion foundation and it's also very practical with its large mirror!
This very pretty face palette includes two products which also exist in Sulwhasoo's permanent collection:
– the Powder for Cushion, a compact powder with a semi-matte, rather luminous finish helps to set the foundation and has a blurring effect on pores,
– the Radiance Blusher, which includes three shades in a peach harmony for an immediate luminous, healthy glow effect. This peach shade is exclusive to the Makeup Multi Kit palette.
The palette's quantity for money is not bad: 14g for $65 knowing that the Powder for Cushion alone contains 8g of product for $48 and the Radiance Blusher, 10g for $45.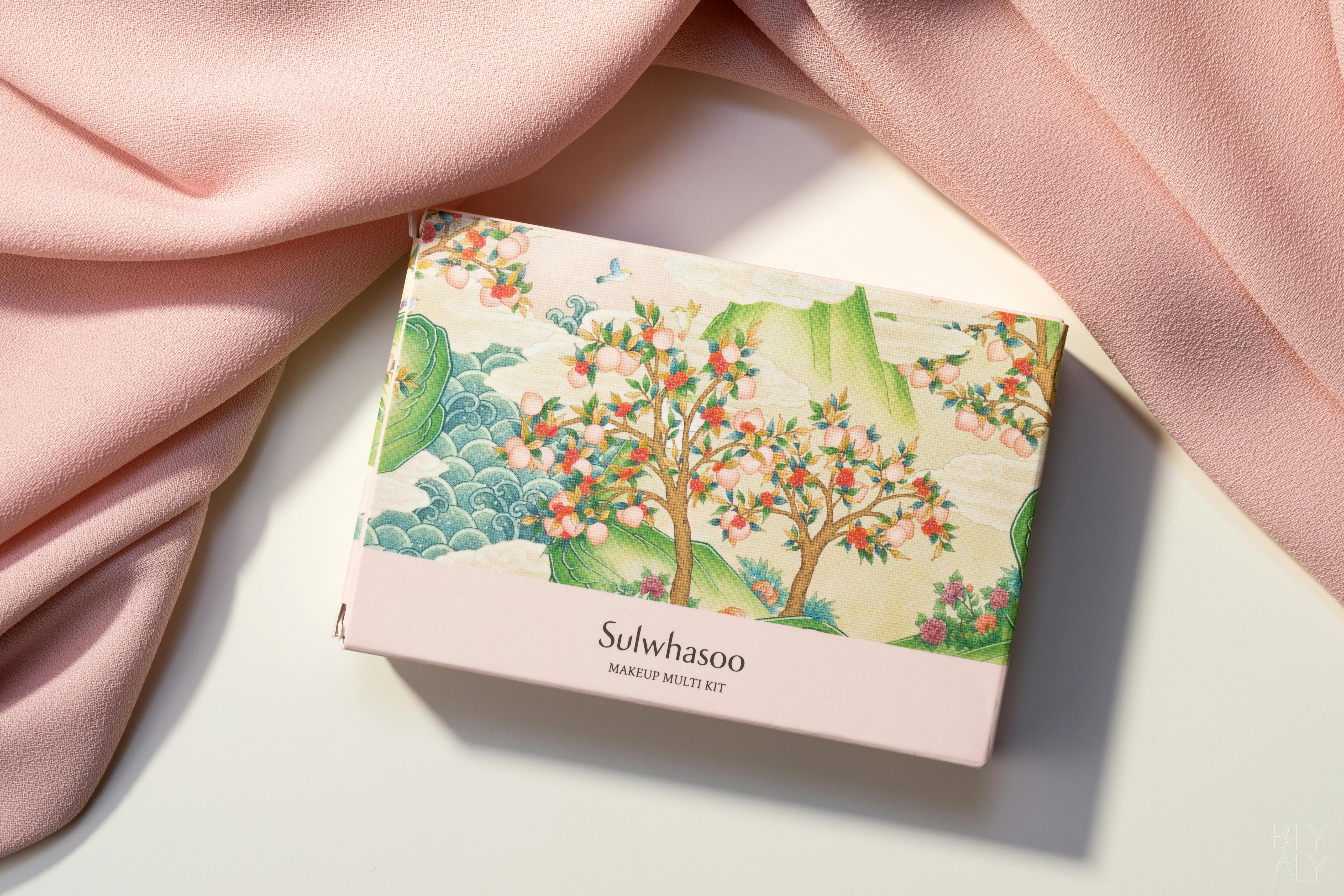 First, let's talk about the Powder for Cushion. I must say, it surprised me. I usually prefer to use loose powders because I think they look more natural and they feel lighter on the skin than their pressed version. But with this powder, I couldn't believe its finish on my skin: you can barely feel it but it manages to blur the pores without feeling heavy at all. Its finish is glowy but not too reflective. It looks very natural and semi-matte, it looks like a better version of my skin.
I tend to prefer this type of finishes for my powders now, not completely matte but that enhances the "natural" radiance of the skin. It's more flattering than a completely matte finish that gives me a chalky complexion and ages me too much!
Sulwhasoo talks about a skincare effect in its formula with active ingredients but after I looked at the ingredients list (you can find it here), I'm not convinced that the little it contains can have a real effect on the skin. It's clearly more of a makeup product than a skincare product here. It doesn't bother me at all because the finish is so pretty!
Sulwhasoo named this powder "Powder for Cushion" but it works very well on all types of foundations, not just cushion foundations 😉
If you have an oily skin, you will probably need a touch-up during the day because it really matifies very lightly. I don't use the brush that comes with the palette (and I already lost it, to be honest, oops), but my usual powder brush and it works fine.
If your skin is sensitive to perfume, it's slightly fragranced. Nothing too empowering, it's a subtle floral herbal scent, but if you prefer fragrance-free products, just be aware of it.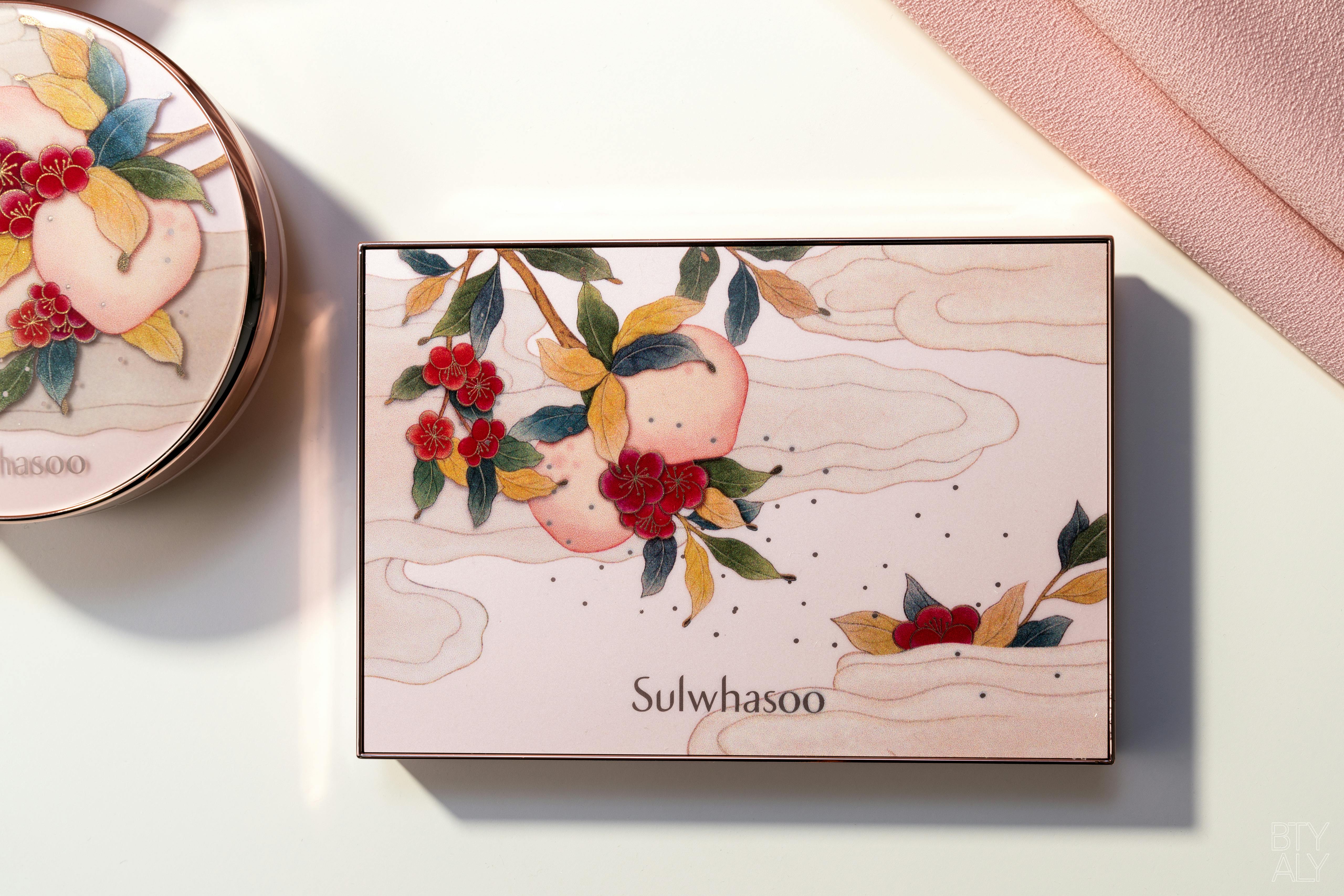 The blush is absolutely perfect for the summer season (I intend to continue using it this fall too!): the three shades make a lovely combo or can be used separately if you prefer (I don't really do it, you really need a tiny blush brush).
The finish is satiny, very slightly shimmery but not glittery. You can use the lighter shade as a subtle highlighter if you want, it looks very pretty and natural. Of course, I prefer to mix the three shades and add another highlighter on top because you know, #moreismore but you don't have to!
Here are the swatches and the two products worn on my face (I mixed the three shades for the blush swatch):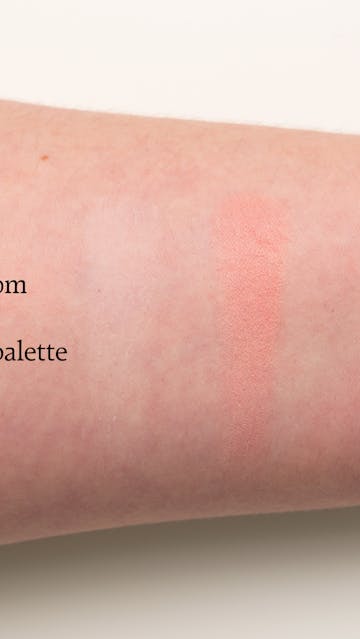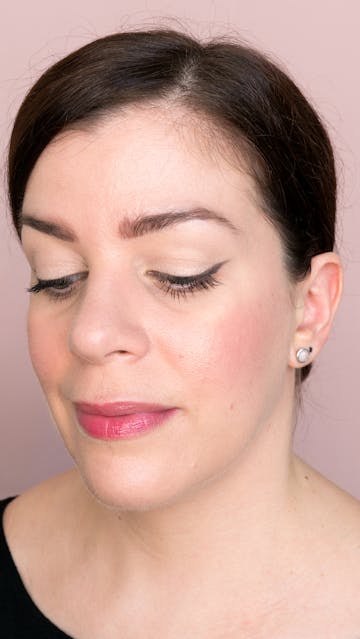 As you can see, the result looks very natural on the skin. This is exactly what I'm looking for at the moment with my face makeup!
In conclusion:
In short, I think this palette is perfect to discover Sulwhasoo makeup products. Obviously, you can also buy it without using it and keep it in your collection just to admire it, I can totally understand! 😉
The Sulwhasoo Makeup Multi Kit from the Peach Blossom Utopia collection retails between $63 and $84 depending on the retailers.