A pretty and simple eyeliner flick is my favorite look on lazy makeup days. With the brand new Finger Graphic Liners by the Korean brand LANEIGE, it has become even easier and faster to draw the perfect line!
Full disclaimer here: I'm not the biggest fan of LANEIGE skincare (too many silicones and fragrance for my taste). However, I absolutely adore their makeup! I don't think I've ever tried a LANEIGE makeup product I didn't like. They're often very "avant-garde" with super original formulas (their cushions are really good, I'll have to tell you more about them, and the lipsticks are also super nice). I also love their unique and innovative packaging!
These Finger Graphic Liners are such a perfect example. The container has a finger grip handle, which doesn't slip when you use it and allows a shake-free application for a super sharp line. Genius! In addition, I find that this super well designed packaging looks great and they're very pretty to look at!
I first saw them on their Instagram account and, as you can see, I couldn't choose between the four shades!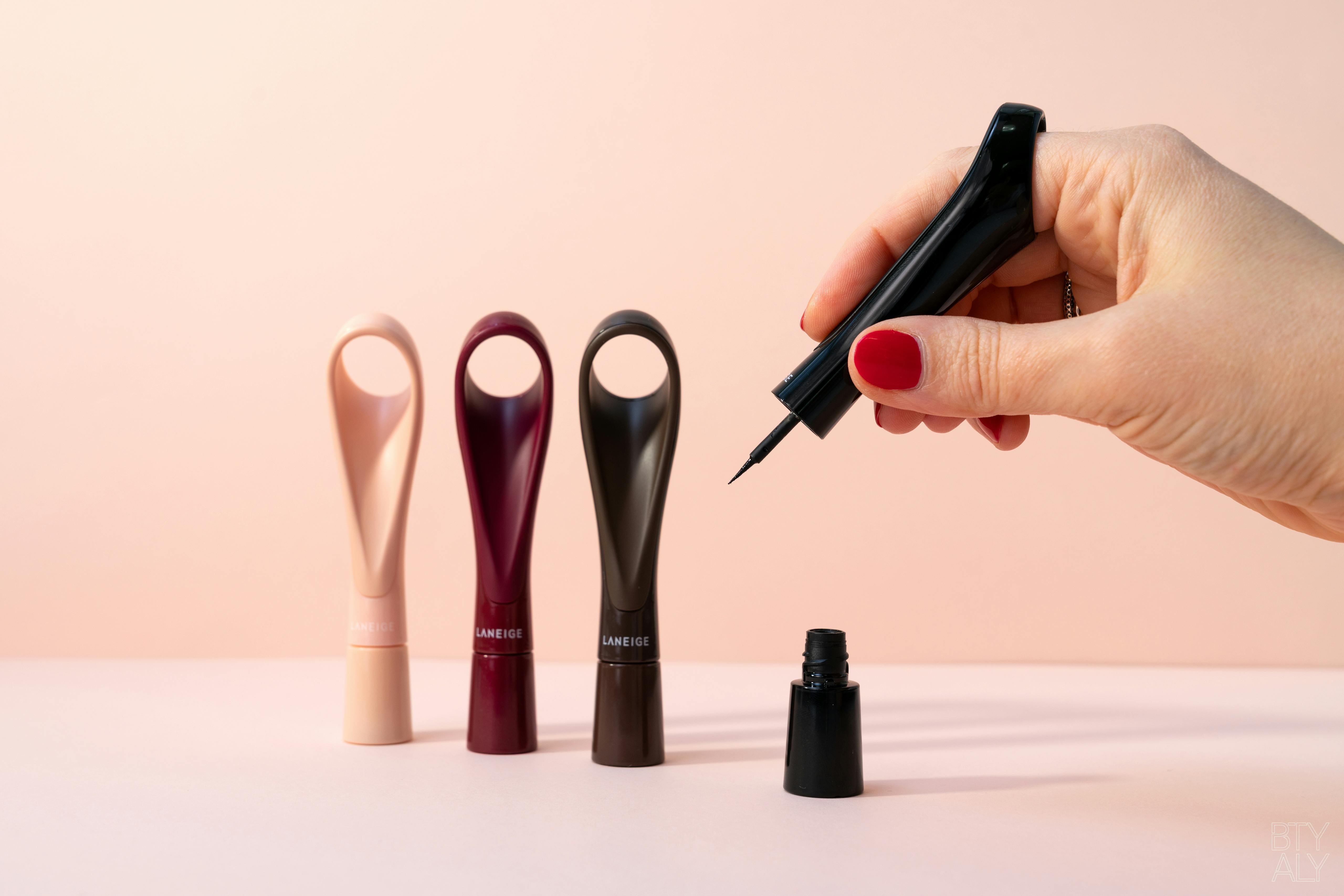 I've always been quite bad at applying liquid liners (I prefer to use a brush and a gel liner, I find it easier with the shape of my eyelid), but with these Finger Graphic Liners, I'm able to draw a super sharp line in a few seconds. They're definitely game-changers for me!
The foam tip of the liner is rather thin and flexible (but not too soft), perfect to draw a nice flick easily.
The 4 liners are quite pigmented (you have to shake them well before using them to distribute the pigments evenly in the formula though) and they're all long-lasting and waterproof. So, it's better not to wait too long if you want to correct any smudges because once they're dry, they won't budge!
As a result, to remove them, it's better to use an oil-based makeup remover (an oil, a balm or a duo-phase liquid makeup remover).
Just one small little thing though: if you want to layer the product to intensify the effect, don't wait too long between the layers because if the formula is already dry on your skin, it tends to crumble slightly if I try to reapply more product on top. But with a little practice, you'll become faster at applying it and it won't be a problem anymore!
Except for this little detail, I think I just found my new favorite liquid liners. And I also love the color range!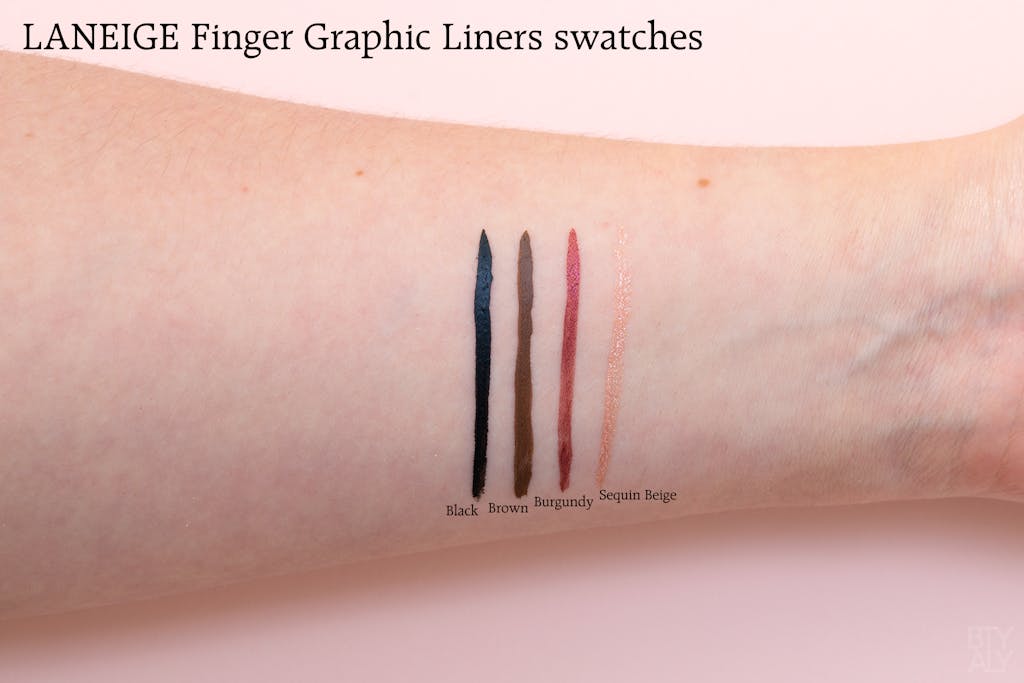 The 4 shades available in the range are:
– Black, an intense matte black,
– Brown, a warm matte brown,
– Burgundy, a beautiful soft satin burgundy (my favorite!),
– Sequin Beige, a light glittery pink, that I use along the lower eyelash line (Korean women love to apply glitter there and they're so right, it's super pretty and it makes the eyes sparkle!).
Here are some of them on my eyes: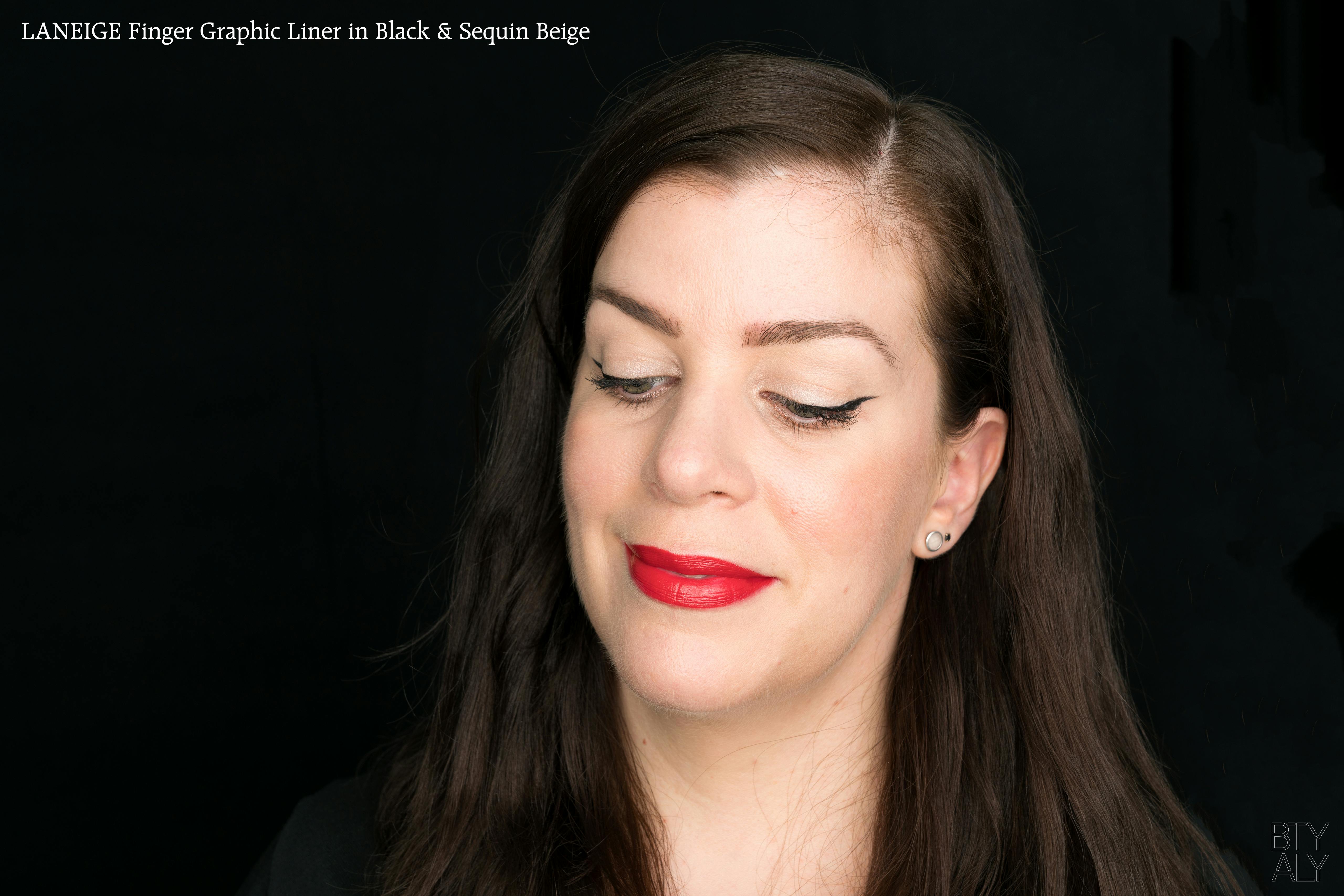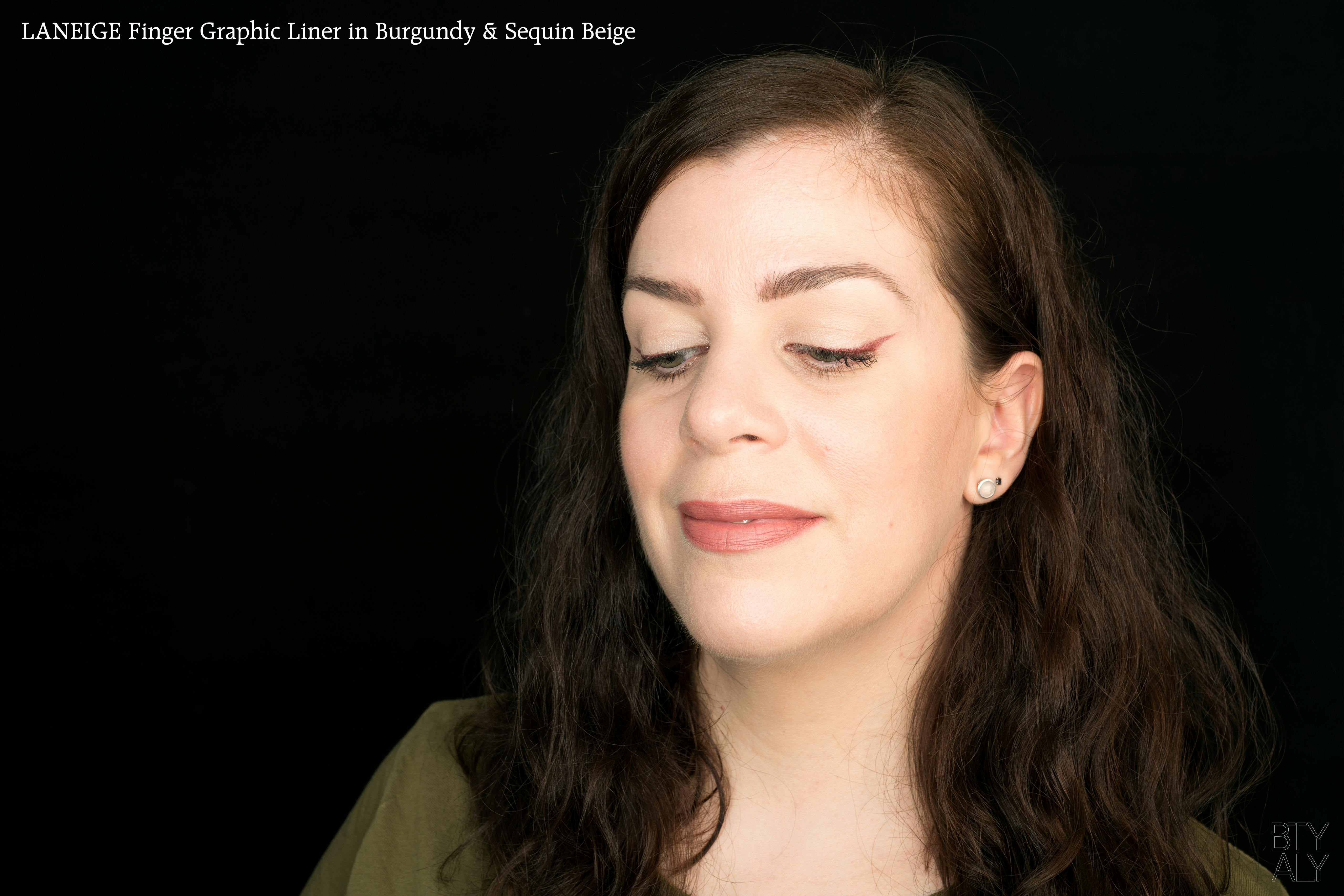 Burgundy is clearly my favorite color for Fall. At the moment, I wear it almost every other day!
The LANEIGE Finger Graphic Liners retail between $20 and $25 depending on the retailers.