Intro
My detailed review of the face cleanser Safe Me. Relief Moisture Cleansing Foam by the Korean skincare brand Make P:rem.
A face cleanser, as soft as it is effective, with a creamy foam able to cleanse the skin perfectly… An iron fist in a velvet glove, pretty much! It's the Safe Me. Relief Moisture Cleansing Foam cleanser from the Korean skincare brand Make P:rem.
I already talked about the cleansing step of my care routine in great detail in my dedicated article, I never neglect it!
Not cleansing your skin properly, or using a harsh cleansing product can really sensitize the skin in the long run.
I choose my cleansing products with great care and if I can sometimes be whimsical in the choice of some of my other skincare products (I swear I can be!), I always prefer to choose safer and effective options for my cleansing products!
When I choose my facial cleanser, I pay attention to 3 aspects in particular:
I look at the surfactant ingredients used in the formula (= the cleansing ingredients). I especially avoid soap or SLS, which I find too stripping for my skin.
I look in the formula for nourishing and/or moisturizing ingredients, which preserve the skin's natural hydrolipidic film.
I pay attention to the pH. In my cleanser, I prefer an acidic, physiological pH (less than 6), which corresponds to the pH of the skin. When a pH is too basic (over 6), it's often too aggressive for the skin, and can eventually strip it.
As you'll see below, the Safe Me cleaner. Relief Moisture Cleansing Foam from the Korean brand Make P:rem not only ticks all these boxes, but it also has other very significant advantages!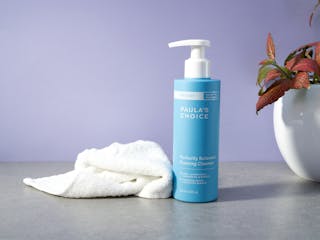 Skincare
How to cleanse your skin properly
Facial cleansing isn't always done properly, yet it's probably the most important step in a skincare routine. Today let's take a closer look at the best way possible to cleanse your skin, and all there is to know about it!
Read more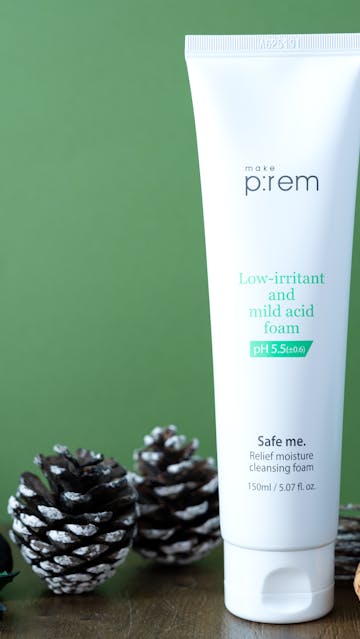 The brand Make P:rem:
I heard about the Korean brand Make P:rem thanks to their sunscreens, at first (I tried one for my article on 3 Korean sunscreens).
But it was when I went to Korea that I realized the brand's popularity there.
This very minimalist aesthetic, inspired by the famous Scandinavian "Hygge" spirit and these short formulas, ideal for sensitive skin, map closely to the current "simple and effective" skincare trend in Korea (and probably everywhere in the world!).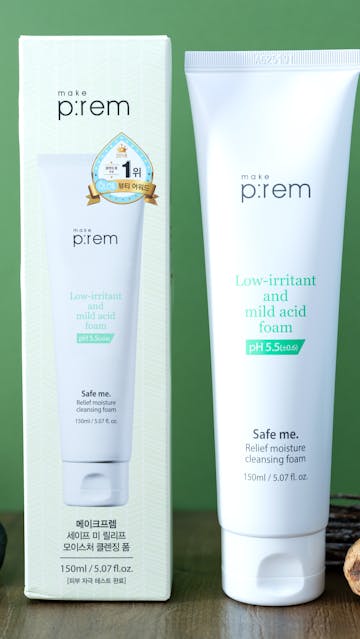 Inspired by the Nordic "Hygge" lifestyle and the Scandinavian pragmatism, Make P:rem wanted to create products that focus above all on efficiency, with short formulas. But also functional packaging, for a simple and pleasant beauty routine.
The brand name, Make P:rem, means Make Pragmatism Remedy.
Make P:rem products are available all over Korea and their cleanser is one of their best sellers! So while I was in Seoul, I took advantage of one of my (many) visits to Olive Young drugstores to buy 2 tubes (one for me, and one for my husband!).
Here are my thoughts: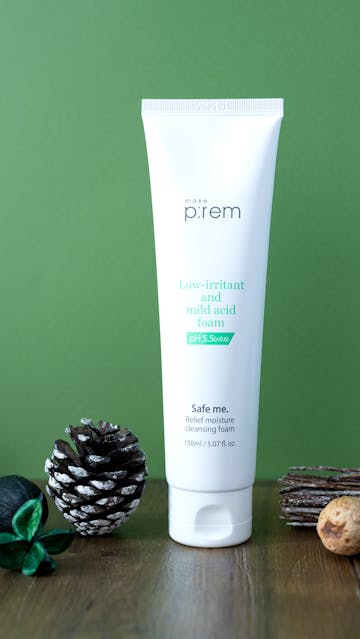 Make P:rem Safe Me. Relief Moisture Cleansing Foam, my review:
If you read my reviews regularly, you may have noticed that I don't talk about my cleaning product tests super often.
Not that I am not passionate about the topic, on the contrary, I sincerely believe that a good cleansing step is the first one in a successful skincare routine. (I explained it in my article How to cleanse your face properly)
But if I love trying new essences or new serums, I'm more loyal to my favorite cleansers!
Indeed, I had quite a few bad experiences with cleansers that were too aggressive for my skin. I don't really have sensitive skin, but it usually reacts badly to a harsh cleanser… Even if my skin is combo, it can also be sensitized!
So even if I try new ones from time to time, I don't often change a winning team, and I often come back to the same products that I keep on repurchasing (the ones I use most often are mentioned in my cleansing article).
However, this Make P:rem cleanser looked quite good to me when I saw it in Seoul last June. It was in the "best-sellers" aisle so I got curious!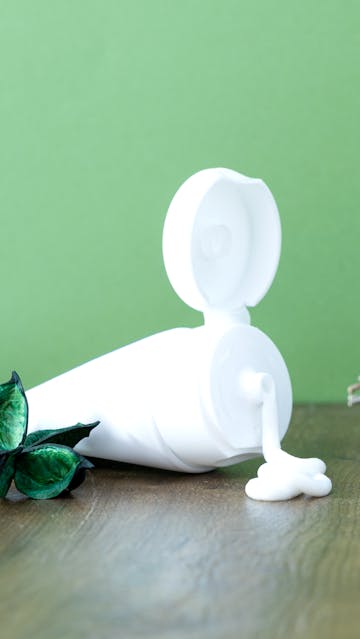 It's a very gentle formula, free of harsh cleansing ingredients (no soap, no SLS) and enriched with moisturizing ingredients such as glycerin and hyaluronic acid.
But it's not a "boring" product, it's actually a very nice product to use! Its creamy texture produces a fine, creamy foam that hugs the skin and it's also lightly fragranced with essential oils, that provides a very soothing "spa" feeling to it.
It has a physiological pH of 5.5, which is perfect, because it is more or less the same as the pH of the skin, so it doesn't unbalance it.
I use it in the morning at the moment, because I love its fresh effect at the end of my shower but you can use it morning and evening!
It's definitely a soft product, and it cleanses the skin perfectly without stripping it. The skin feels clean and fresh, and still comfortable.
I started it about 2 months ago and I still have half of the tube left. A little goes a long way, you don't need much of it.
I've already repurchased it because my husband, who also uses it, has asked me to!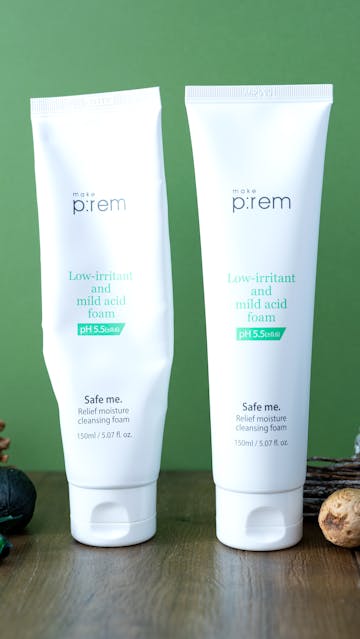 In conclusion:
The Make P:rem Safe Me. Relief Moisture Cleansing Foam Is a very pleasant product to use, and it's also very effective! I also think it can be suitable for everyone, at least if I believe its popularity with my husband, who doesn't have the same skin type as me at all (he has a dry and very sensitive skin).
I feel that it will become a loyal member of our bathroom!
Product Review in detail
Summary
Make P:rem Safe Me. Relief Moisture Cleansing Foam
"PH 5.5 mildly acidic and hypoallergenic cleansing foam, with a soft and dense foam that leaves the skin moisturized and not stripped"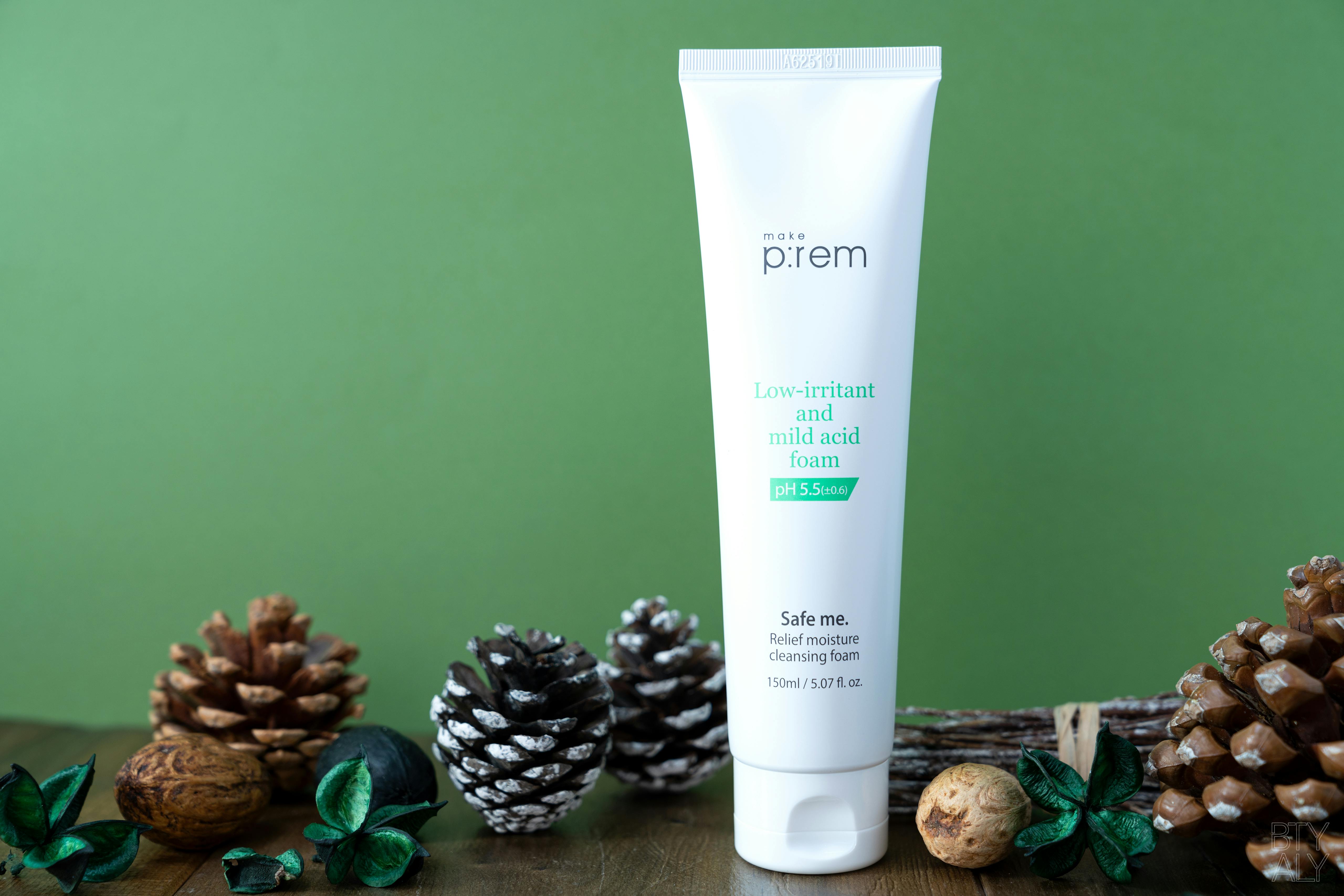 Recommendation
A+
A very effective soft cleanser!
Pros
- the cream texture is pleasant, soft and hugging,
- its fine foam is a real joy on the skin,
- its aromatic fragrance is very pleasant without being too overpowering,
- this cream is very soft, and does not sting my eyes at all (despite the essential oils),
- it leaves the skin clean and fresh without stripping it,
- it's very easy to rinse, and leaves the skin fresh and comfortable.
Cons
- the packaging feels quite cheap (and the brand changed it last year already!).
product name
Safe Me. Relief Moisture Cleansing Foam
packaging
A squeezy white opaque plastic tube (the quality isn't the best)
fragrance
A very fresh aromatic scent, not too overpowering.
texture
A soft cream that produces a creamy and hugging foam.
For Who
All skin types, all ages.
Concerns
To cleanse the facial skin (used as a second step cleanser, after makeup removal).
Method
I use the Make P:rem Safe Me. Relief Moisture Cleansing Foam cleanser in the morning at the very beginning of my skincare routine (you can totally use it morning and evening if you want).
I take a small amount of product and apply it to my face and neck, on wet skin. Its creamy texture melts on contact with the skin and becomes a creamy foam. For one minute, I gently massage it with my fingertips on my face and neck, avoiding the eye area.
After one minute, I rinse it with tepid water.
Key Ingredients
It's a very gentle cleanser, based on soft cleansing ingredients derived from coconut oil (coconut betaine), and enriched with moisturizing ingredients (glycerin, hyaluronic acid).
It also contains essential oils, such as sage, with soothing properties.
The pH of the formula is physiological (5.5) respecting the balance of the skin.
The list of ingredients is rather short (less than 20 ingredients), which makes it an interesting product for sensitive skin.
Ingredients
Aqua, Sodium Cocoyl Isethionate, Glycerin, Sodium Methyl Cocoyl Taurate, Potassium Cocoyl Glycinate, Coco-Betaine, Sodium Chloride, Polyquaternium-10, Potassium Benzoate, Citric Acid, Aroma, Limonene, Potassium Cocoate, Linalool, Disodium EDTA, Sodium Acetate, Isopropyl Alcohol, Rubus Idaeus Fruit Extract, 1,2-Hexanediol, Ethylhexylglycerin, Sodium Hyaluronate.
* Please be aware that ingredient lists may change or vary from time to time. Please refer to the ingredient list on the product package for the most up-to-date list of ingredients.
Ingredients not included
– alcohol,
– mineral oil,
– silicone,
– SLS,
– soap,
– synthetic fragrance,
– dye.